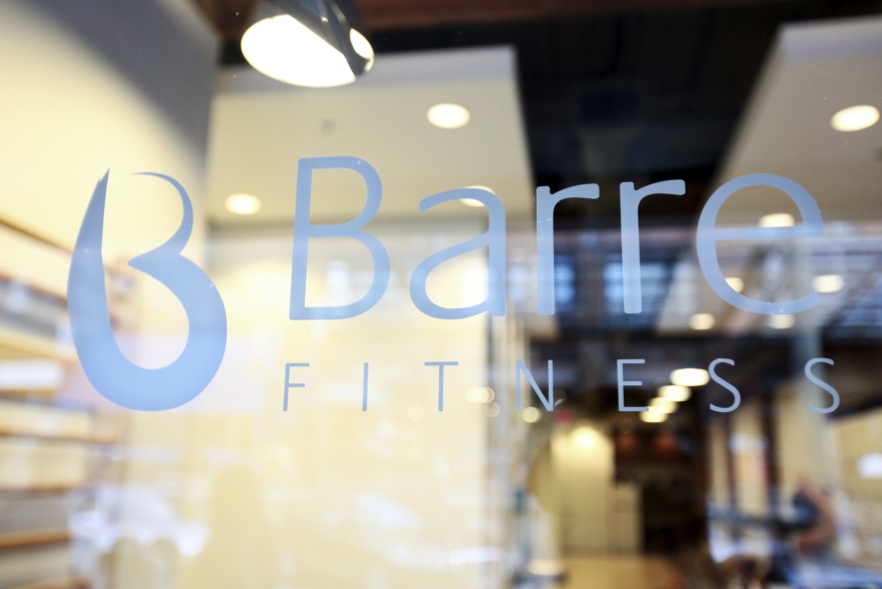 Over 2 short years Barre Fitness in Yaletown has brought a unique style of fitness under the motto "creating happiness through health". With a second studio already opened on the North Shore, this franchise is quickly growing to become a fitness favourite.  You'll quickly realize most instructors already have a fitness background, be it a specialty in dance, Pilates or yoga and you can be sure they will include their expertise in class. What results is a totally unique fitness routine that not only channels your inner ballerina but also tones and strengthens your body.
Barre Fitness in Yaletown invited Modern Mix Vancouver writers to participate in a 31-day blogger challenge: to participate in 12 classes during the month of August.  Read below for each writer's perspective on "raising the barre":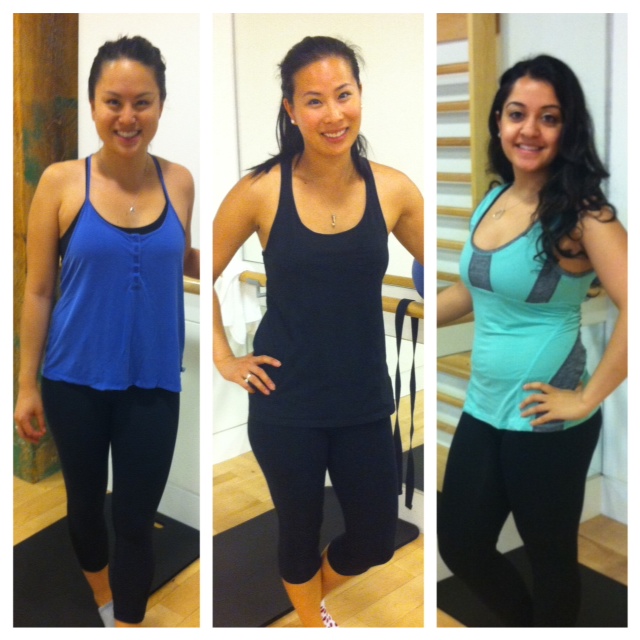 Carolyn: For the working woman, Barre has a great schedule of classes; each time slot had it's own vibe. The 5:30PM classes are upbeat, and usually full. Maximum capacity for a class is 20 people so even if you are in a full class, the experience still feels intimate. Barre Fitness has 9 different types of classes throughout the week from Classic Barre to Barre Bootcamp so there's no chance you can get bored.  Dare I say, I actually look forward to the ab routine, which is very gentle on your neck often involving the use of the Barre ball.
Manveet: With some new fall fashion finds to fit into, the timing was impeccable to join the MMV Barre Fitness Challenge!  My first class was the convenient 7:45am Barre Fitness morning routine right before work. To my surprise, not only did I get in a whole body workout, but it also felt like I learned some ballet and dance moves. I loved the pace, the upbeat music and high-energy cues from the instructor. During the rest of my month at Barre Fitness, I also tried out different classes such as Barre Flow, Cardio Barre and Barre Bootcamp but the original Barre Fitness routine was my absolute favourite.
Priscilla: I tend to get bored easily so I generally find that routine based exercises aren't the best for me long term.  After two weeks of classes, I felt like I had nailed the routines without breaking a sweat!  Then Hurricane Ella hit. Ella Jotie, co-founder of Barre Fitness, teaches a few different times per week and her classes are always full. I signed up for one class and got my butt kicked into shape over and over again within the span of 60 minutes.  I walked out of her class sore and determined to work harder for the rest of the Blogger Challenge.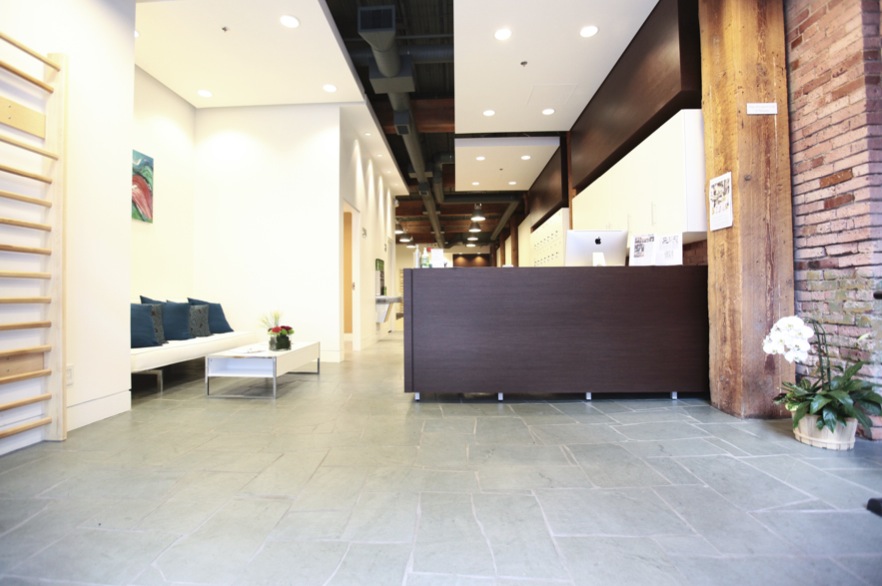 By the end of August, each MMV participant met their goal and felt healthier and stronger as a result. Carolyn has signed up for Barre classes for the next three months, Manveet feels stronger and has mastered the "plie" and Priscilla now sees small differences in her flexibility.  We can all say these ladies left as Barre Stars! Are you interested in checking our Barre Fitness?  Modern Mix Vancouver is giving away three 2-week passes (one for each blogger who completed the August challenge).
MMV Giveaway: Modern Mix Vancouver is giving away three 2-week passes to Barre Fitness Yaletown.  To enter, please "LIKE" the MMV Facebook Page here and ALSO leave a comment below telling us why it's important to stay fit and healthy.  A random winner will be chosen from the comments below. Be sure to leave your email address so we can contact you if you're a winner. Contest ends Sunday, September 23rd (11:59pm PST).
For an additional entry: Follow @ModernMixVan on Twitter and tweet "I want to win from @ModernMixVan a 2-week @BarreFitness pass! [http://bit.ly/Nj3QQK] RT to enter! #Yaletown"