By Kenneth Law, Modern Mix Vancouver writer
49th Parallel Coffee Roasters & Lucky's Doughnuts focuses their efforts on serving their own brand of finely crafted coffee and doughnuts. Recently opened on the corner of Main and 13th, the stylish cafe is located in the heart of the Main St. corridor and provides an alternative to the numerous popular coffee franchises dotting the local landscape. 49th Parallel sells wholesale coffee and already has an existing storefront along 4th Ave, but their partnership with Lucky's Doughnuts has prompted them to open up a second location.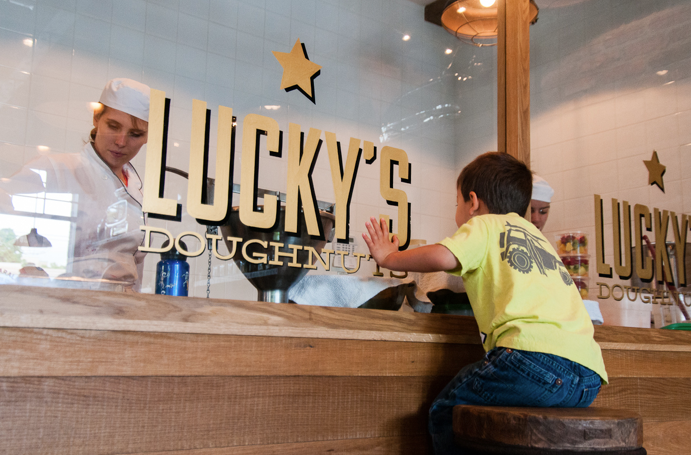 An assortment of flavors along with a soft, freshly made dough that is created right in front of customers ensures that the doughnut quality is good, although the prices are at a premium, they are reasonable if a combo is purchased with drip coffee (upon last check, coffee and a doughnut is $4). The drip coffee itself solidly delivered a caffeinated punch. Of course it wouldn't be a proper coffee shop without a wide variety of flavors and roasts to choose from, and 49th Parallel provides coffee flights in assortments of three for taste testing to satiate the connoisseur.
49th Parallel Cafe is open Monday to Saturday from 7am to 11pm, and Sundays from 8am to 9pm.