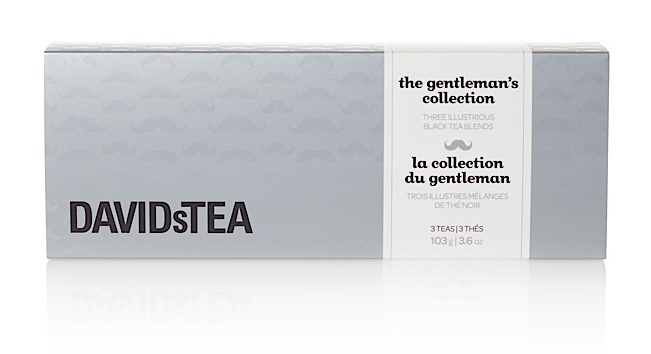 Here's a great Father's Day idea from DAVIDsTEA.  Inspire your dad to take a minute, take a sip and enjoy the finer things in life. On June 5, DAVIDsTEA will be launching The Gentleman Collection, a gift set of three very cool black teas made just for dads.  Flavours include:
Brazillionaire – a fabulously opulent blend combining black tea with whole Brazil nuts, raisins and coconuts. This tea truly does taste like a million bucks!
Salted Caramel – a rich black tea strewn with pieces of English toffee, coconut, caramel and a touch of French sea salt. This sweet and salty delight is guaranteed to satisfy dad's sweet tooth.
Buttered Rum Caramel – a decadent blend of black tea, toasted coconut and vanilla beans, all in a caramelized caress of flavour. This particular tea is good hot or iced and blends perfectly with dad's favourite dark rum, brown sugar and a dash of milk. The perfect tea to enjoy on and off the clock.