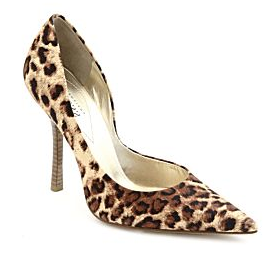 Mark your calendar for the 63rd Legendary Army & Navy Shoe Sale . On Wednesday, April 25th, doors will open at 8am at all Army & Navy locations, including Vancouver (36 West Cordova Street in Gastown), New Westminster and Langley. The sale will run until Sunday, May 6th with new stock arriving daily.
"Women from all over Canada line up at the crack of dawn to experience Army & Navy's Legendary Shoe Sale!", said Jacqui Cohen, Army & Navy President and CEO. "By offering affordable designer shoes, we have filled a niche (and women's closets!) for 63 years."
Highlights surrounding this edition of Canada's Largest Shoe Sale include over 100,000 pairs of premium designer brands like BCBG, Betsy Johnson, Coach, Calvin Klein, DKNY, Eli Tahari, Fergalicious, Guess, Jessica Simpson, Steve Madden and Vince Camuto showcased throughout six locations and priced under 40 dollars!
Some interesting facts about the Army & Navy Shoe Sale:
3,000 women across Canada wait in the Army & Navy Legendary Shoe Sale line up on opening day
103,246 is the number of shoes in this year's Army & Navy Legendary Shoe Sale
3.15 million is the total number of shoes sold at the Army & Navy Legendary Shoe Sale to date