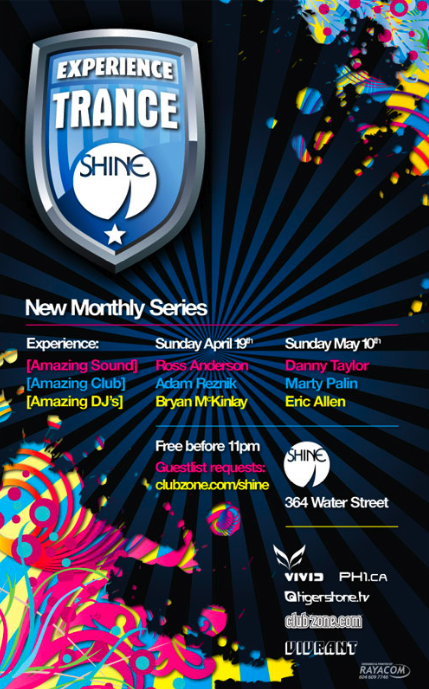 I met a new friend at the Markus Schulz concert last July, and of course, at things like this, you meet people who love the same type of music you do!  Who would have predicted that nearly a year later, DJ Eric Allen would be one of the ones at the forefront of starting a trance night in Vancouver?!
A week from now, on Sunday May 10th, trance is attempting to make its way back into Vancouver with a bang. For Vancouver's resident trance fans, limited options for a night of electronic music on the town are the norm and long has the city's scene now been dominated by hip hop & top 40. On May 10th, at the sleek and stylish Shine Nightclub in Gastown, DJs Eric Allen (and my personal friend!), Marty Palin and Danny Taylor (resident DJ in Taipei's Ministry of Sound) are bringing back the trance sound. As the second of two trial trance nights, May 10th hopes to bring out enough trance fans to make the night a regular staple in Vancouver's nightlife scene.
On May 10th, come down, dance, relax and enjoy a fresh new sound in one of the hottest clubs in the city!  With plenty of seating, an expansive main room and a smooth and relaxing second room, Shine is an ideal venue for this event and with your support hopes to hold many "Experience" Trance nights in the future.  As the event is on a Sunday night, parking downtown is easy and available. Cover is FREE before 11pm.  I'll be there!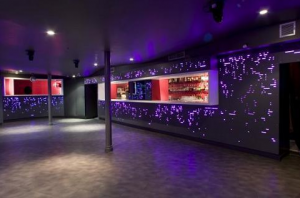 Click HERE for the Facebook Event.