It's that time of year again! I've gone every year for the past __ years and have always ended up buying great items rom the Aritzia Warehouse Sale. It's my favorite retail chain – if I'm going to buy things at full price anyway, I might as well save some cash and shop on sale. My cousin and I have lined up at 6am for the past three years – it's tradition! We come prepared with magazines, a mat to sit on and playing cards. Below are the times for the 2009 Artizia Warehouse Sale at 611 Alexander Street:
.
THURSDAY, SEPT 3: 8AM-8PM
FRIDAY, SEPT 4: 8AM-8PM
SATURDAY, SEPT 5: 10AM-6PM
SUNDAY, SEPT 6: 11AM-6PM
MONDAY, SEPT 7: 11AM-6PM
.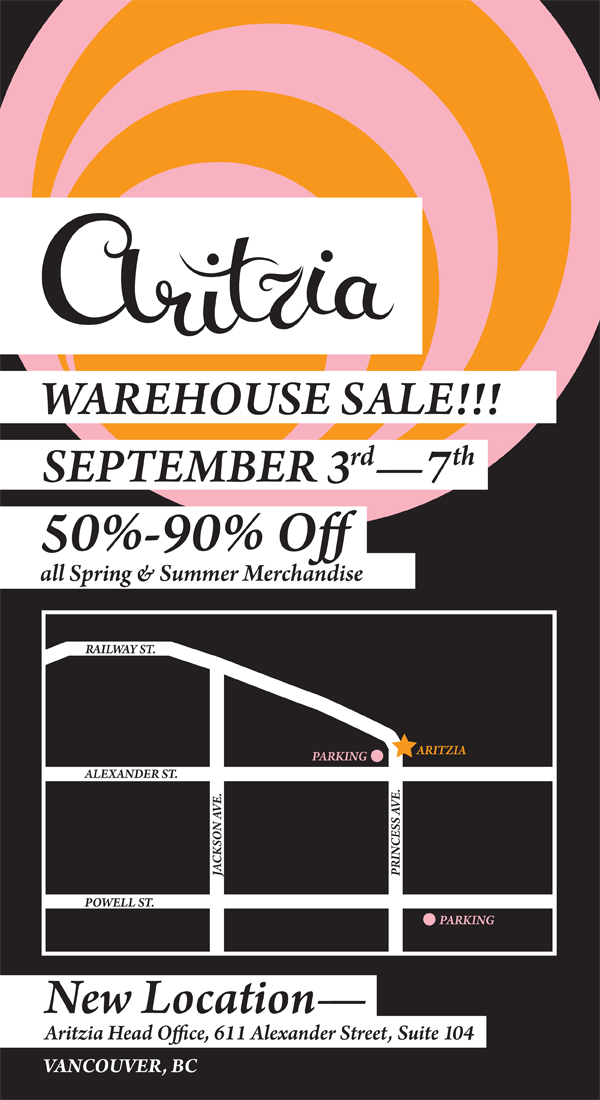 Read More »