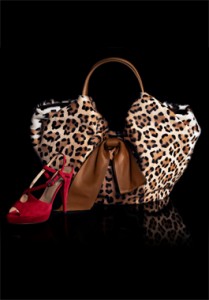 Perhaps after watching Valentino: The Last Emperor, we have all developed an urge to see what the upcoming Valentino collection will bring! The pricetag is steep, but a girl can be inspired with lot of bows and floral inspired patterns. From a red leather hobo bag adorned with a large rose-like bunching of material, to peeptoe pumps and booties, click here to see the shoes/bags that Holt Renfrew will be carrying from this line.
Valentino: The Last Emperor has been premiering at film festivals and special events around the world since last summer. Last night, I had the opportunity to go to the FASHION Magazine Vancouver pre-screening of Valentino: The Last Emperor, an insightful "behind-the-scenes" documentary filmed by Vanity Fair corresopndent, Matt Rymauer.
Despite capturing the creation of handsewn full length gowns, paraded by elegant models on the runway, and seeing intricate show sets designed and brough to life, the documentary, surprisingly, focuses more on the relationship between Valentino and Giancarlo Giammetti, Valentino's lover and business partner. A portrait of a business partnership and a romance. Despite being in the shadows of another man's success, Giancarlo Giammetti describes his supporting role of Valentino as "happiness".