Blogger-cum-MONTECRISTO magazine assistant editor, Craig David Long, has become somewhat of a local expert on the way Vancouverites identify themselves through fashion and style. In a world that places high value on surface appearances, he believes that, like our clothing, our skin, albeit reluctantly, also often stands in to say something about who we are and how we feel. For the upcoming spring issue of MONTECRISTO, Long sits down with Chris and Andrea Scott of Skoah to see how they address their clients' innermost, or shall we say outermost, inhibitions.
In the lounge of their Yaletown spa, Andrea chimes in, "What prompted us to start Skoah, was how uncomfortable we both felt at spas that didn't ask us questions about our skin, or explain what products they were using, and why, before they lathered us up."
MONTECRISTO magazine is a regional lifestyle quarterly created for the discerning, cultured Vancouverite, and is designed with the highest standard of quality in mind. The spring issue of MONTECRISTO is available today at Chapters/Indigo stores across Greater Vancouver. www.montecristomagazine.com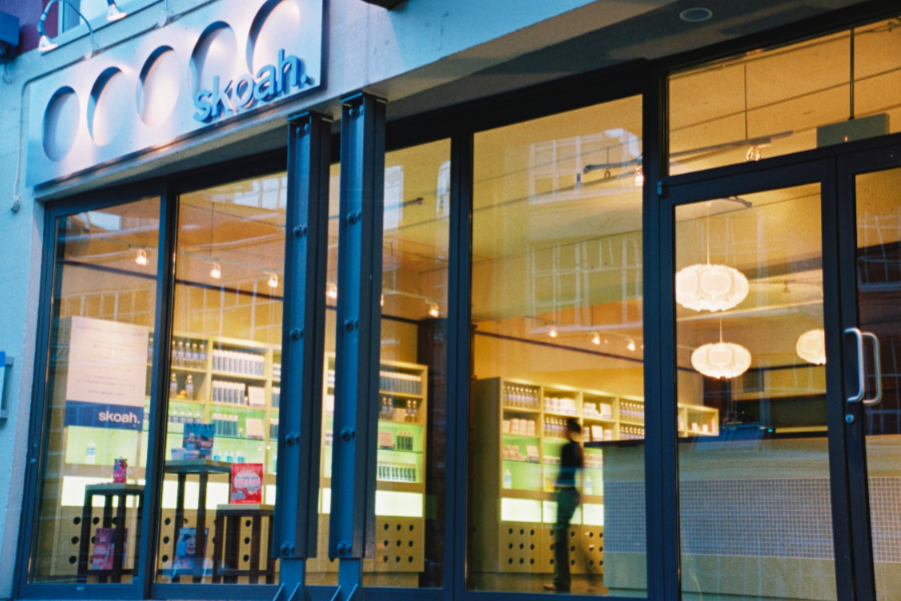 Looking for something to do? Every Monday morning, we present to you "Modern Mix Monday", a brief but link-filled one-liner review of our past weekend loaded with suggestions to inspire you for your next!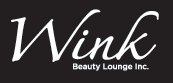 On Saturday evening, I went to Wink Beauty Lounge (67 East Cordova Street) for The Style Spy's Holiday Shopathon event. After a fifteen minute walk from Waterfront Skytrain Station, we graciously accepted a warm welcome into the brightly lit Wink Beauty Lounge in Gastown. The retail shop, with its whitewashed walls and clean white shelves, allowed its beauty and makeup products to colorfully stand out and be tried on.
.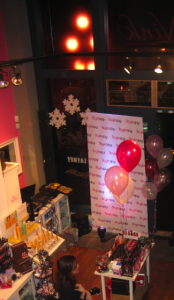 The retail part of Wink reminds me a lot of Beauty Bar in Yaletown, but perhaps with lesser known brands. Brands which were familiar to me included OPI and Essie. The brands that I didn't recognize were all packaged in a young and trendy fashion, such as 100% Pure, a bath, body and skincare line which boasts its lack of "synthetic chemicals, chemical preservatives, artificial fragrances, artificial colors, harsh detergents or any other unhealthy toxins".
.
The part of Wink that I didn't get to experience this weekend includes its extensive list of beauty services – particularly its eyelash extensions which start at $65. Other services include facials, waxing, manicures & pedicures and even a special section dedicated to guys who want clear and energized skin.
In collaboration with Suki's Hair Salon…
CONTEST: In 250 words or less, tell us about your most traumatizing hair experience and the best entry will win a redeeming pamper day at Suki's Hair Salon or The Spa at Suki's. Make us laugh, make us cry, make us cringe with embarassment! Entries will be judged on humor and trauma! Email us with your submission at info@modernmixvancouver.com with the subject line "Suki's Hair Contest". Please include your name, gender, age, contact information and preferred prize. Guys can enter too!
PRIZE: Your choice of
1) A hair cut, color, treatment (if necessary) and style at Suki's Hair Salon; or
2) A facial, manicure and pedicure at The Spa at Suki's.
DEADLINE: Thursday October 30, 2008. Winners will be notified by November 1, 2008.
*Submitted entries are property of Modern Mix Vancouver and we reserve the right to edit and post select entries on our website.