In celebration of Jacqueline Conoir's 25 years of style, the Vancouver-based fashion label is announcing something special for fashion lovers & Jacqueline Conoir fans.  Win a dream trip for two to Paris: For every $100 S/S 2011 purchased at Jacqueline Conoir from Feb 1st – May 31st, you are entered to win a trip for two the the fashion capitol of the world…Paris!  Winner will be announced on June 6, 2011.
.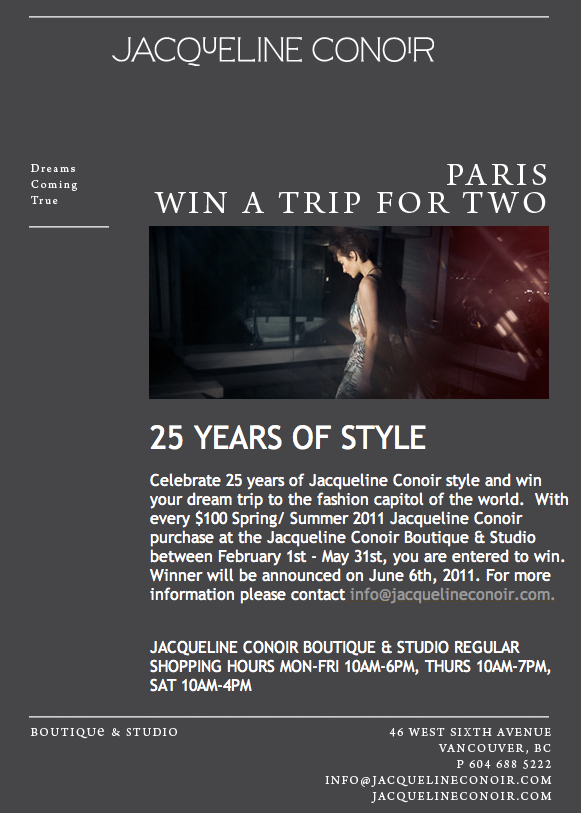 Indulge in an array of macaroons at a patisserie on a sunny day, this year, your Parisian vacation comes early with the release of three new limited edition scents under the Marc Jacobs Splash collection.
This new trio of fragrances are inspired by the simple pleasure of sitting outside at a patisserie and enjoying the rich and beautifully displayed sweets. Spring 2010 marks the addition of Apple, Pomegranate and Biscotti to Splash. Everything from the advertising to the actual coloured tint of the perfume itself evokes a reminder of sweet pastry scents.