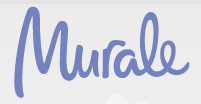 Make a statement at Murale's New Year's Eve soirée with the latest makeup tips and tricks from Murale's Beauty Masters. This December 31st, from 10:00 a.m. to 6:00 p.m., customers are invited to join Murale for the ultimate New Year's Eve beauty experience. At all six locations across Canada (the Vancouver location is at Oakridge Centre) Murale's Beauty Masters will be sharing the hottest looks to ring in the New Year and offering complimentary services including skin preparation, makeup and false lash application and nail polish touch-ups. Call 604-264-8035 for the Oakridge Centre location and make your appointment today!
.
Skin Preparation
The most important step to achieve on-trend looks is starting with a flawless canvas. Customers can speak one-on-one with Murale Beauty Masters to uncover the secrets for creating a good base and how to hydrate skin to keep that perfect New Year's glow into the early hours of the morning.
.
Makeup
At Murale, there are endless beauty discoveries. Whether the look of the night is bold and dramatic or chic and subtle, Beauty Masters can help create the perfect party face. On December 31st, Beauty Master's will provide full, complimentary makeup applications when you spend $100 or more in store. Unsure of what the perfect New Year's look is? No problem! Each Beauty Master will be wearing the hottest beauty looks for evening to help inspire customers.
.
False Lashes
Big, bold and beautiful lashes are always a party favourite during the holiday season. Since false eyelashes can be tricky even for the best beauty lovers, Murale's Beauty Masters are here to help. On New Year's Eve, purchase a set of false eye lashes from Quo or DUO Professional Lashes in store and a Murale Beauty Master will apply them free of charge.
.
Nail Polish
Find the perfect show-stopping Lippmann Collection nail polish hue from a selection of over 60 shades at Murale. On December 31st, purchase a Lippmann Collection nail polish and receive a complimentary nail polish change or touch up.
Read More »