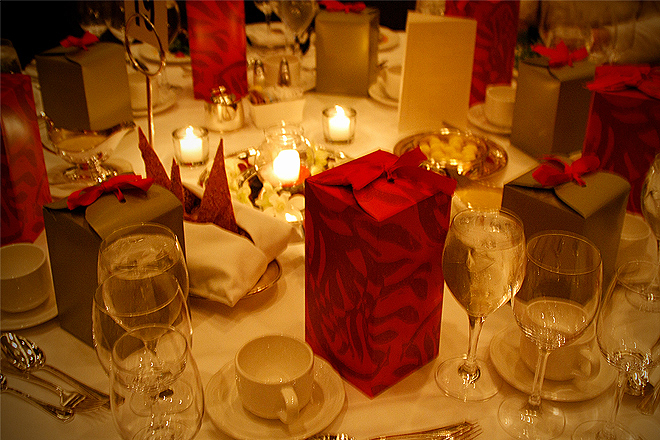 Photographs by Grace Lau
In November, I had the opportunity to attend the first ever "SuperWomen & Friends", a red carpet gala fundraiser at Four Seasons Hotel put on by the Women In Leadership Foundation. Founded in 2001 by Maya Kanigan, WIL has invested over $1.7 million into showcasing female role models and recognizing the accomplishments of Canadian business women. In her tearful opening speech, Maya spoke of how she dreamed of bringing women together to share their successes. Most notably, through their six-month mentorship program, young women are paired with business-minded female professionals to share wisdom and gain support on how to be a successful leader and contribute to the overall goal of achieving more female leaders in society.
.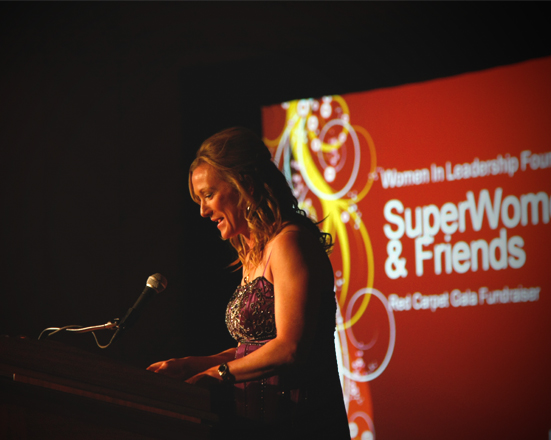 Keynote speakers for the evening included Melanie Berry, president of the Canadian Academy of Recording Arts and Sciences (think: JUNO Awards!) and the upbeat and lively Rena Heer of CTV news. Both speakers touched on the disproportionate ratio of women in management roles and praised the efforts of WIL in contributing to a worthwhile cause.
Other entertainment for the evening included a live auction with high-end items including jewelry from Tiffany & Co., a CTV VIP tour, dream makeovers and getaway packages. Similarly, outside the main dining hall was an extensive display of silent auction items. From Canuck game tickets, Muzi Tea, Urban Fare gift baskets, and clothing and accessory items from Boudoir, Jolie Mack and The Urban Rack.
.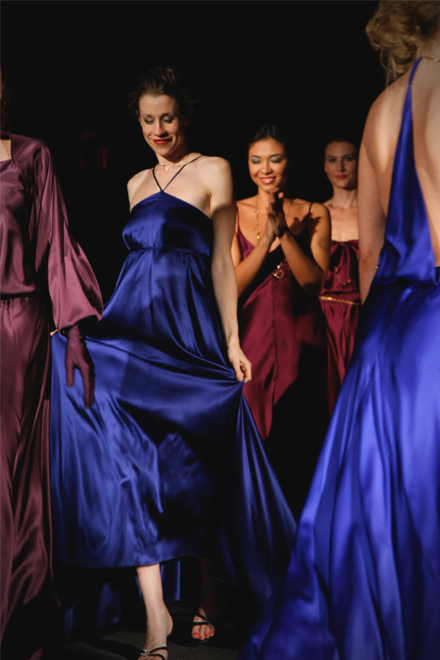 Towards the end of the dinner, more entertainment came with a full fashion show from JC Studio. Nine models dressed in fabulously colorful pieces graced the runway, which started with stylish corporate day-wear. The show climaxed to an incredible finish with each model clothed in glamorous but classy full length gowns in this season's ever-so-popular popular brightly-colored jewel tones and poised strikingly in a picture-perfect poses back at the beginning of the runway.
.
Lastly, the SuperWomen & Friends gala also featured a special music performance by Alexz Johnson and Stephen Spender. If Alexz's name sounds familiar to you, it could be because she has been singing since the age of 7 and was the 10-year-old anthem girl singing live for the NHL. Or maybe it was from CTV's "Instant Star" where she was recently honored with a Gemini award.
All in all, it was a fancy charity gala, packed with hours of non-stop entertainment. I was glad I had the opportunity to hear more about the initiatives of WIL and I would encourage you to check out their website for more information! Until next year…!
Celebrate women role models & mentors in our lives at the "Superwomen & Friends Red Carpet Gala" brought to you by Women in Leadership at Four Seasons Hotel (791 West Georgia Street) on November 21st. Walk the red carpet and savor the life of a VIP and all its luxuries. Enjoy a fabulous evening of fashion, entertainment, makeovers and fun! Rena Heer (CTV weather presenter) will be the emcee for the evening and Melanie Berry (president of the JUNO awards and the Canadian Academy of Recording Arts and Sciences) is the keynote.
.
Tickets are $165 (or $145 for groups of 4+) but will include:
Gift Bag
3 Course Dinner
Live & Silent Auction
Dream Makeover
Fashion Show by JC Studio
Entertainment
And it all goes to a great cause: All funds raised through the Gala will benefit the foundation's Advancing Women Leaders Mentorship Program. Click here to buy your ticket!