On Thursday, December 3, from 5pm to 9pm, shop at Boudoir (1230 Hamilton Street) before the all-access Yaletown Shopathon. Enjoy 20% OFF, complimentary cocktails & gift wrapping all night long! First 10 pps to arrive will also receive a $25 gift certificate towards clothing. Beat the public and get first dibs on all the fancy, beautiful clothing at Boudoir. As you know, they only carry limited sizing of each style. RSVP at rsvp@myboudoir.ca.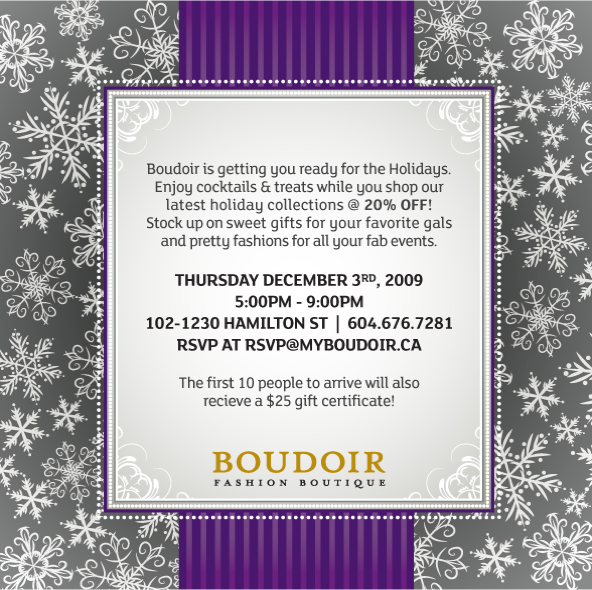 Many of the dresses were cinched mid-body by a sash or through "smocking" a ruffled, elastic pattern.
Newly opened in April 2008, Boudoir (1230 Hamilton Street) is "bringing pretty back" with its first annual fashion show on Thursday November 27th at Opus Hotel in Yaletown. Doors open at 8pm with the fashion show beginning at 8:45pm. I'll be there! Hope to see you there too.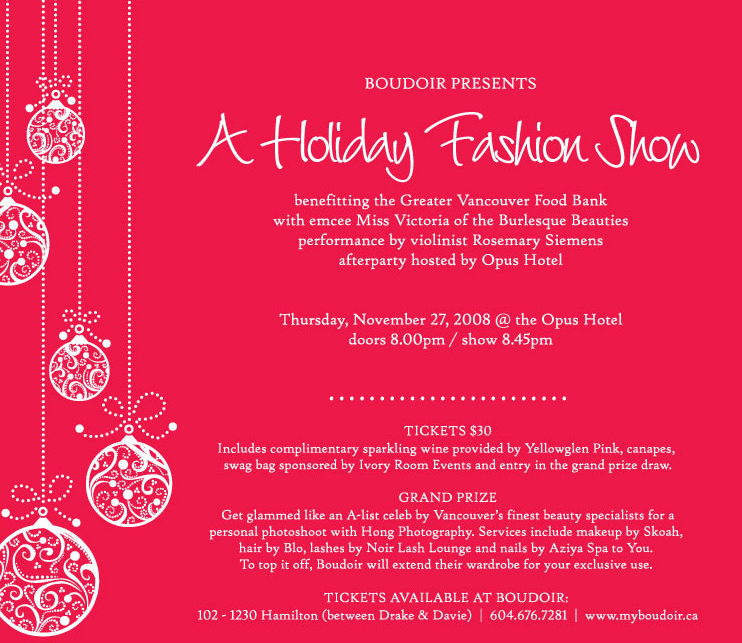 And, afterwards, be sure to stay for the night event at Opus: