Just like how it was when you were young, a slumber party may be an awesome bonding opportunity for you and your friends or even relatives close to your age. There's no doubt you'll all welcome the chance to relieve some stress by recalling all the wonderful memories you had during your youth or reminiscing over your favorite movies or TV shows from back in the day.
In addition, you'll have more freedom and options when planning a slumber party now that you're all adults. Of course it's always an option to hold it at someone's home, but you can also choose to hold your slumber party in slightly more upscale places like a hotel room or rented apartment unit. You can also take part in all the fun rituals you used to do during sleepovers, like playing board games or making midnight snacks, or adding a grownup twist or two to the occasions.
Here are some classic "grownup" slumber party ideas you can try once you and your buddies have the chance to get together:
1) Wear Matching PJs
Wearing matching pajamas is a delightful way to set the tone for your adult slumber party. On top of being great for photo ops, matching pajamas will help you and your friends truly immerse into the nostalgia of the good old days.
You can even consider selecting a theme for your matching PJs. Sport classic stripes, bold patterns, or even character-themed pajamas for a tribute to slumber parties of yesteryear. You and your friends can purchase the same high-quality sleepwear and keep the set as a treasured memento.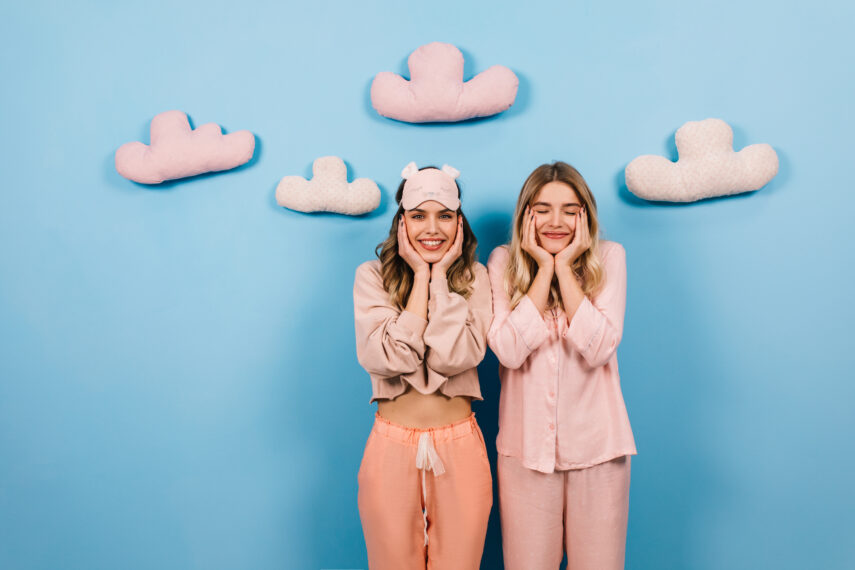 2) Put Your Phones and Other Devices Away
If you're so inclined, you can also follow a "screens down" or "digital detox" rule during the slumber party so that you can be fully present in the moment and enjoy each other's company. A lot of people see their smart devices as extensions of themselves, but the night of your slumber party may be the perfect opportunity to unplug and truly savor each face-to-face interaction, instance of shared laughter, and deep conversation.
3) Prepare Dinner and Midnight Snacks Together
During a children's slumber party, food is typically prepared by parents or ordered from a nearby restaurant. But now that you're adults, you can take charge of this delightful aspect of slumber parties and prepare your meals together. The experience of cooking and eating with your friends will be a great bonding activity that's sure to create lasting memories. You'll also have an easier time tailoring your menu to fit everyone's dietary needs.
If you're looking for an added splash of nostalgia, consider having a DIY pizza night. Everyone can get the chance to prepare their preferred dough and choose their favorite toppings for their personal pizza.
Apart from dinner, you can also create a midnight snack bar that includes a variety of sweet and savory treats. From popcorn and chips to a selection of candy and a range of dips, this setup ensures everyone can enjoy their favorite snacks during the wee hours.
4) Stream Your Favorite Movies
Movie marathons are a defining feature of any slumber party, and that may be no different for adults. Now that we're in the Netflix era, you and your friends can choose which of your favorite films to stream. Consider creating a movie list a few days before the gathering so that each guest has an opportunity to select their favorite movie.
Arrange a comfortable viewing area to create an authentic cinema experience on the night of the slumber party. Provide plenty of blankets and cushions, and dim the lights so that you and your friends can enjoy your movie marathon in utmost comfort.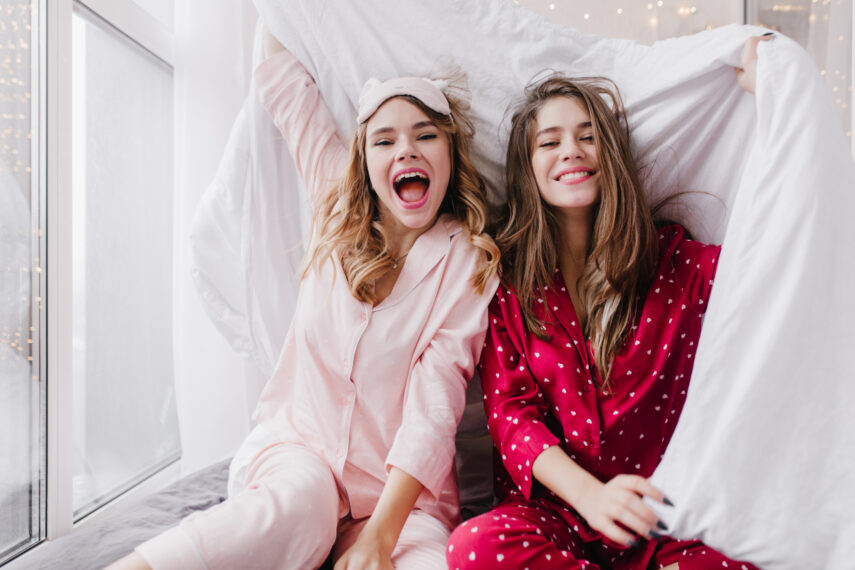 5) Indulge in a Spa Slumber Party
You can also elevate your adult slumber party by incorporating a spa experience into it. This may be the perfect time to indulge in "adult" things like relaxation and pampering, which will be welcome reprieve from the stresses of work and the aches and pains of old age.
Turn your living room into the ultimate spa by getting cucumber slices, a range of face masks, and other skincare products so that you and your guests can do DIY facials. You can also set up a nail station complete with nail polishes, files, and manicure tools. You can use an essential oil diffuser or light some scented candles to create a calming ambience, and play soothing music to add a sense of tranquility to your sleepover atmosphere.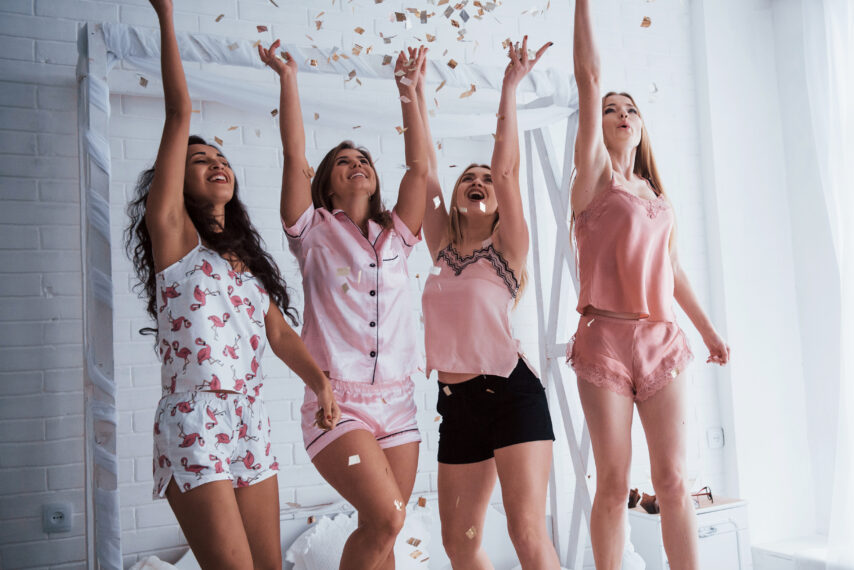 —
Slumber parties aren't just for kids. As you can see from the points above, they're activities that adults can also enjoy—and perhaps even more at this stage in their lives. Use these tips to create a grownup slumber party that lets you enjoy the memories of your youth while creating new ones with your dearest friends.