Get ready to experience the magic of Halloween like never before as Pumpkins After Dark makes its highly anticipated return to Burnaby at Swangard Stadium and Central Park this fall.
Running from October 6, 2023 to October 31, 2023 (on select dates), you can expect to celebrate all things Halloween related from enchanting pumpkin displays to captivating live entertainment. Pumpkins After Dark invites visitors to embark on a mesmerizing journey through a pumpkin pathway, where they'll find themselves surrounded by awe-inspiring Halloween scenes crafted from thousands of intricately hand-carved pumpkins.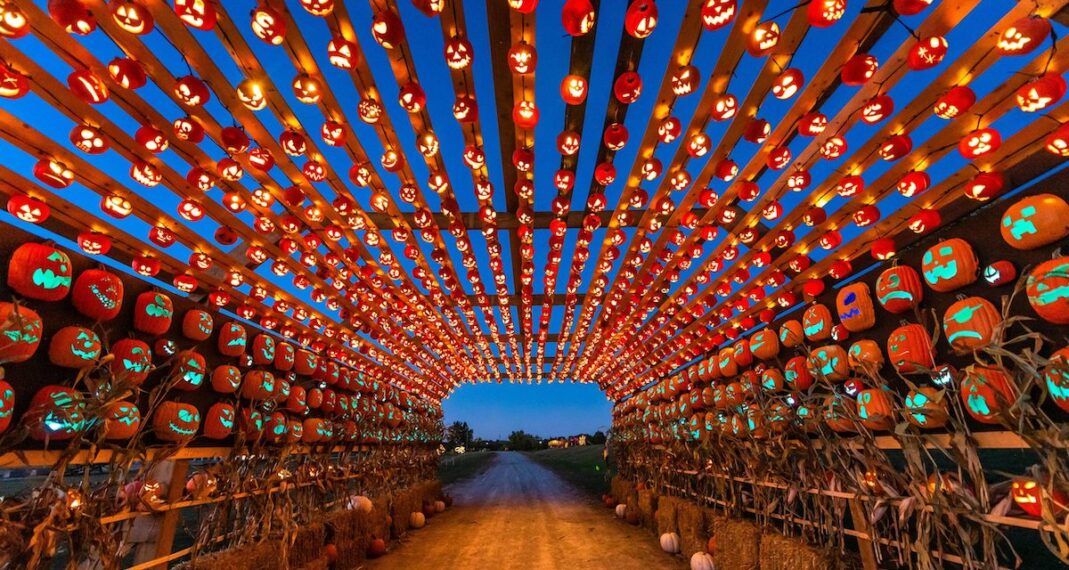 These captivating displays come to life with synchronized music, sounds, and special effects, creating a truly immersive experience for attendees of all ages. But the enchantment doesn't stop there. Food enthusiasts can indulge in delectable fall-themed treats and sweets served up by local food trucks, adding a delicious twist to the Halloween festivities. For those seeking a touch of artistic inspiration, live pumpkin carving demonstrations showcase the incredible craftsmanship behind the scenes.
Capture the memories of this extraordinary event with captivating photo opportunities strategically placed throughout the venue, providing the perfect backdrop for those Instagram-worthy snapshots. As you explore the festival, be prepared to be entertained by a host of roaming performers who will add an extra layer of enchantment to your experience.
"Pumpkins After Dark is more than just a festival; it's a celebration of the Halloween spirit. We've meticulously curated an array of stunning pumpkin displays, live entertainment, and delicious culinary offerings to create an unforgettable experience for visitors of all ages." – Christine Griffin, Operations Manager, Pumpkins After Dark.
Pumpkins After Dark promises to be the 'must-see' event of the fall season, offering a unique blend of creativity, entertainment, and Halloween magic. Whether you're looking to create cherished memories with family and friends or seeking an evening of wonder, this festival has something for everyone. Mark your calendars, gather your loved ones, and join us at Pumpkins After Dark in Burnaby for an enchanting celebration that will leave you spellbound.
Tickets begin at $18.95 for adults 17+, Youth (4 to 16) at $15.95, and children 3 and under are free with no ticket required.. For more details visit:
burnaby.pumpkinsafterdark.com
.