Bali Water Ready-to-Drink Canned Vodka is now available in Canada.  Embark on an enchanting adventure to the sun-kissed beaches and lush landscapes of Bali with the vibrant spirit and flavours of Bali Water vodka beverages. These tropical, ready-to-drink cocktails that have been crafted with only three ingredients: premium rice vodka, lightly carbonated spring water, and real fruit juices – all sourced directly from the mystical island of Bali itself.
"Our brand's journey began with a very simple idea: to bring something fresh and authentically tropical to a market saturated with artificially sweetened and overly fizzy drinks. This basic concept ignited a spark and set us on a path to create a product on the other side of the world. It's been a truly enriching journey, one that has now come full circle as we strive to positively impact Bali – this tiny island started it all for us." – Chris Bowes, Co-Founder, Bali Water.
The founders of Bali Water left their hearts in this oasis and have made it their mission to deliver an authentic taste of Bali while giving back to the place where it all started. Supporting local initiatives, Bali Water Protection Program was created by the company to combat the diminishing freshwater supplies in partnership with the IDEP Foundation.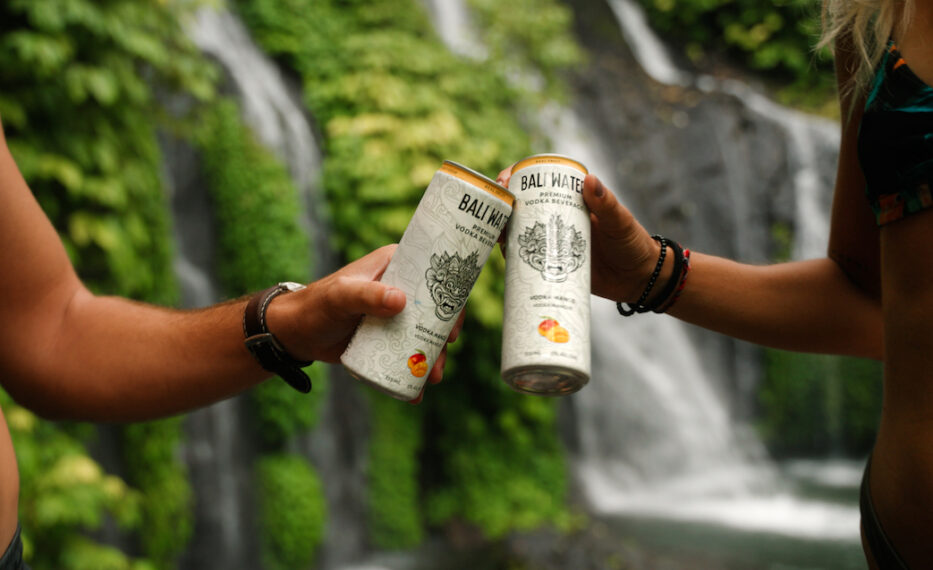 Some highlights about Bali Water:
No added sugar or artificial ingredients
4g of natural sugars & 120 calories
Flavours: Watermelon, Mango, Coconut, & Pineapple
Available in 4-packs or the Island Originals Variety Pack
Available in-stores in British Columbia, Alberta, and Manitoba
For more information, visit: baliwater.ca.