A while back on Instagram, I gave you all a sneak peek of Canadian baby wear company Nest Designs' Aesop Fables spring/summer 2023 collection and asked for your help in deciding which pattern we should get for Theodore to wear. There was the lion & the mouse, the town mouse & country mouse, the fox & the grapes – but in the end, you all loved the tortoise & the hare design the most (and so did I) – so that's the one we ordered!
If you recall from childhood, every Aesop Fable has a 'lesson' – the one from the tortoise & the hare is: slow and steady wins the race.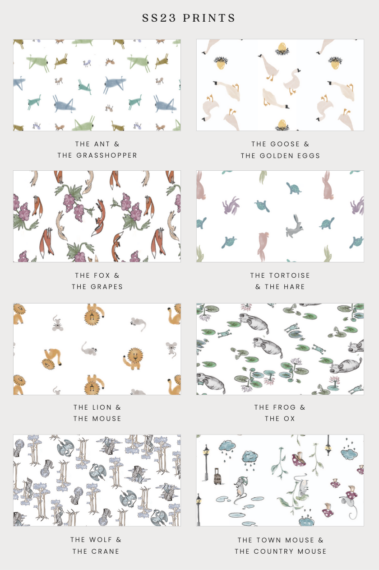 Theodore has been in Nest Designs' sleep suits since he was 6 months old. Each sleep suit is sized and designed to fit a wide range of ages  (ie. 6 to 18M, and 18M to 2.5T) so we've found that we've gotten a lot of wear out of them  — we've only sized up once in the past 18 months. Every sleep suit comes with a TOG rating, so you can pick the appropriate warmth for the season and the temperature of your household.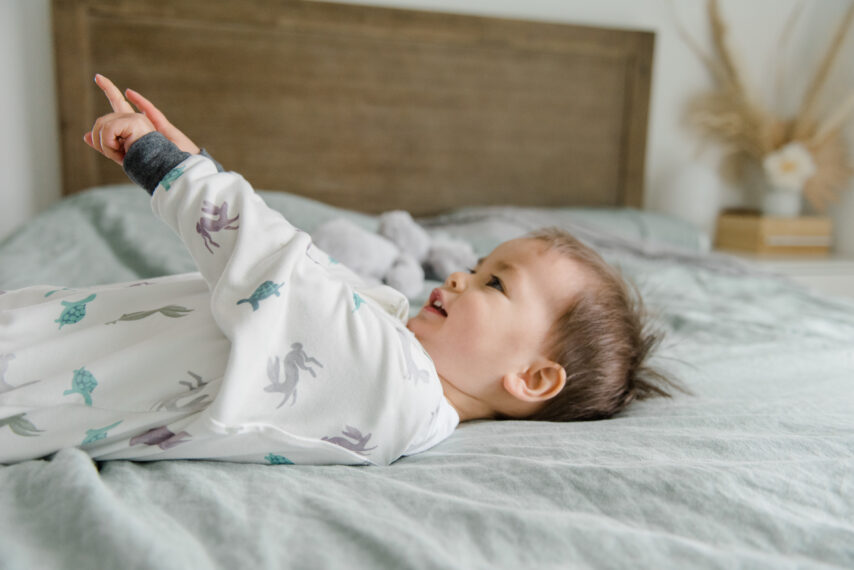 In addition to sleep suits, the Nest Designs Aesop Fables -inspired designs are also printed on swaddle sleep bags, sheets, bandana bibs, pillow cases, burp cloths and more.  See the full Nest Designs Aesop Fables collection here.