Sabai Thai Spa, a renowned spa and wellness center with seven locations across the Lower Mainland, proudly celebrates its 18th anniversary in August this year of delivering exceptional Thai massages, facials, spa packages, and registered massage therapy services. Since its establishment in 2005, Sabai Thai Spa has been dedicated to offering a sanctuary of relaxation and rejuvenation for its valued customers.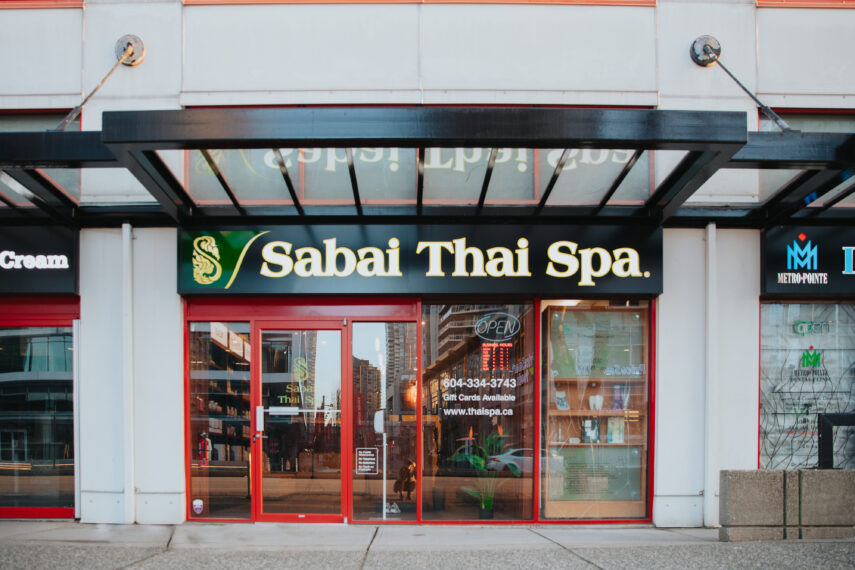 Over the past 18 years, Sabai Thai Spa has become a beloved destination for individuals seeking solace from the stresses of everyday life. With a commitment to providing authentic Thai-inspired treatments in a tranquil environment, the spa has garnered a loyal following throughout the Greater Vancouver area.

Sabai Thai Spa's expert team of highly skilled therapists is renowned for their proficiency in Thai massages, known for their therapeutic benefits and ability to restore harmony to the body and mind. Each massage is performed with a deep understanding of ancient techniques, ensuring a truly immersive experience for clients. Additionally, the spa offers a wide range of invigorating facials, spa packages, and registered massage therapy (RMT) services, tailored to meet the unique needs of every individual.
At our visit to Sabai Thai Spa's 7th and newest location in Burnaby (on Kingsway, across from Metropolis at Metrotown), my husband and I received the 90 minute Perfect Balance Spa Package. The treatment focuses on detoxing the body through applied pressure point reflexology, anti-stress massage and targeted pressure point work throughout the body including a hand and foot massage.  The pressure was firm but you can always ask to increase or decrease the pressure to your liking.  

With its seven conveniently located branches across the Lower Mainland, Sabai Thai Spa aims to make relaxation and self-care accessible to a wide range of individuals. Each location has been thoughtfully designed to create an atmosphere that transports visitors to a world of tranquility and inner peace; the spa's serene ambiance, coupled with the use of high-quality products and personalized care, has made it an award-winning destination for those seeking a momentary escape from the bustling city life. 

For more information about Sabai Thai Spa and its range of services, please visit www.thaispa.ca where there are ongoing promotions for you to save up to 50% off on spa packages.