Shop This City is a shopping app that helps you discover and shop local. Founded in Vancouver by Maija Savics, the app currently aggregates over 70+ boutiques in Metro Vancouver and Victoria (with more cities coming soon!) and their current online stock. 
Maija's education and experience began with degrees in Economics and Communications, followed by digital marketing and ecommerce positions (all for large Canadian retailers), and also as a second hand for a prominent personal shopper in Vancouver. She gathered her collective knowledge and began to focus on how to solve a problem she had been noticing for years — the gap in communication between shoppers and local retailers. Thus the inception of Shop This City.
From the Shop This City app, you can browse by store or brand and save favourite items. Think of it as a directory of clothing, accessories, home goods, and beauty and skincare products that are available at local boutiques to help you shop our city. Here are five shops from Vancouver featured in the Shop This City app. Which ones have you been to?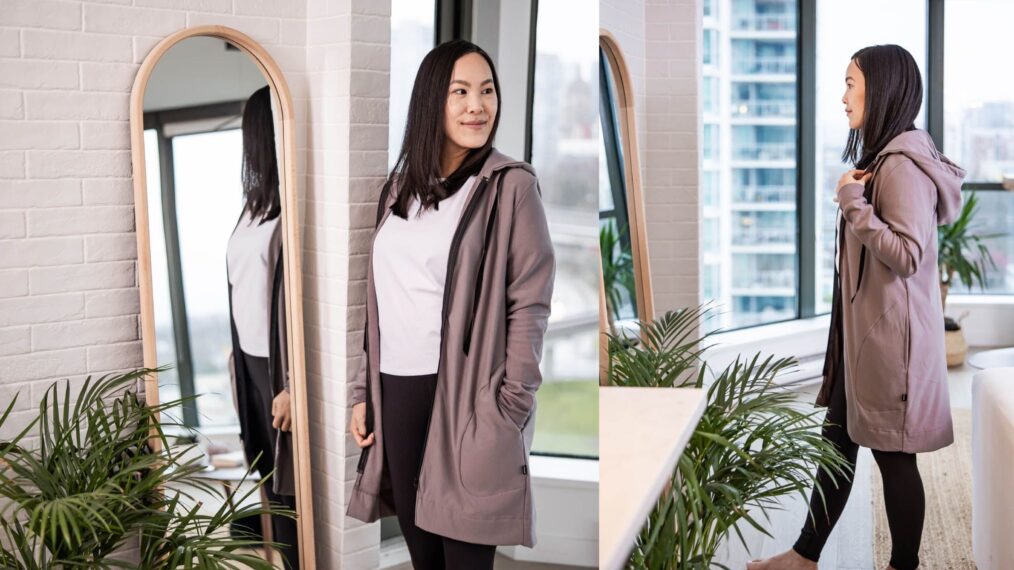 DAUB (South Granville)
DAUB is a retail boutique in South Granville that features their own line of designed- and manufactured-in-Canada activewear and lifestyle basics. They work in small-batch production runs with limited edition prints, including one of a kind tie-dyed pieces. DAUB's activewear is made to move with you while their everyday, conscious basics are designed to pair perfectly.  
Mila + Paige (New Westminster, Main Street)
With its first location in New Westminster and a newly-opened second on Main Street in Vancouver, Mila + Paige is 100% owned and operated by "a single mother trying to make her hometown a more shoppable city".  With an emphasis on feminine, everyday styles, the store carries brands like Gentle Fawn, Lack of Color, Dex, YaYa, Levi's, Black Tape and more.
Much & Little (Main Street)
Much & Little offers timeless and well-made clothing, accessories and home decor from their tiny boutique on Main Street.  Every item within the shop was hand-picked for aesthetics, function, and the story behind it. The brands carried range from local and North American-made designers, to smaller hard-to-find European and Australian lines, with a special place for independent designers and artisans, and other small businesses.
Ami Boutique (West Vancouver)
Located in the quaint seaside neighbourhood of Dundarave in West Vancouver, the pieces at Ami Boutique are curated from a global perspective, providing interesting, sophisticated, and timeless pieces for the modern woman. Carrying brands like Frame, Harris Wharf, James Perse, VINCE, White + Warren, Ulla Johnson, and more, you'll find premium casual brands with "luxurious fabrics and hints of dreamy Cali vibes".  
The collection at Ami Boutique brings together those with an adoration of all things beautiful, simple, effortless, and special—as "ami" suggests, from one friend to another. 
Gately (Commercial Drive)
Gately on Commercial Drive is a lifestyle boutique for household goods, women's clothing and everyday objects. From clothing, to footwear, to skincare, to jewellry to zero-waste home products, there's a little bit of everything and something for everyone at Gately.
—
Ready to shop and support local? Download the Shop This City app here.