Especially with the recent addition of 8 Michelin-starred restaurants joining the inaugural Michelin Guide Vancouver (and plenty more awarded the Bib Gourmand status), there's no shortage of food lovers in Vancouver. Bring home recipes from some of the best Vancouver restaurants with these Vancouver restaurant cookbooks. Here's a round-up of Vancouver chefs, restaurants and bakeries who have published their own Vancouver cookbooks so you can bring meals from some of Vancouver's best restaurants into your own home.
The Acorn Vancouver Cookbook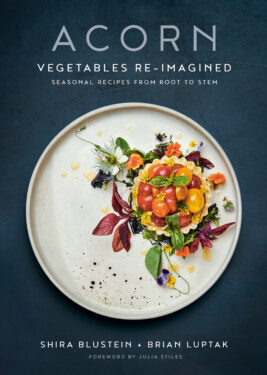 The award-winning vegetarian restaurant The Acorn has its own cookbook. Chef and owners Brian Luptak and Shira Blustein of The Acorn has published the beautiful cookbook Acorn: Vegetables Re-Imagined: Seasonal Recipes from Root to Stem, so you can bring their innovative plant-based recipes home with you. The recipe chapters are structured by season, with an Essentials chapter at the start of the book—full of pickles, vinegars, oils, and plant-based alternatives—and a Cocktails chapter at the back. 
Burdock & Co Vancouver Cookbook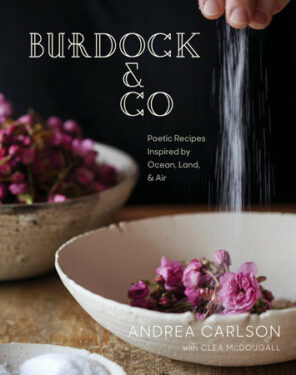 Chef Andrea Carlson of the newly-crowned Michelin-starred Burdock & Co shares her recipes in Burdock & Co: Poetic Recipes Inspired by Ocean, Land & Air. This cookbook opens the door to a new era of culinary literature with a narrative that tells a beautiful story of food. Inside are recipes for unexpected takes on comfort classics, like the restaurant's beloved Buttermilk Fried Chicken & Pickles, Arctic Sourdough, Black Trumpet Mushroom Risotto, and Spicy Almond Dan Dan Noodles.
St. Lawrence Cookbook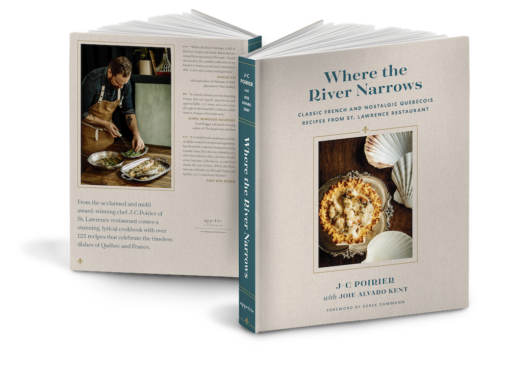 Chef Jean-Christophe Poirier of the newly Michelin-starred St. Lawrence restaurant created the cookbook Where the River Narrows: Classic French & Nostalgic Québécois Recipes to share dishes that combine French and Québécois cultures. With over 125 beautifully photographed recipes, this cookbook shares classic dishes like Tourtière, Pot-au-Feu, Tarte au Sucre, and Tarte Tatin, along with bistro favourites like Steak with Peppercorn Cream Sauce and Chocolate Mousse that your friends and family are sure to love.
Maenam Cookbook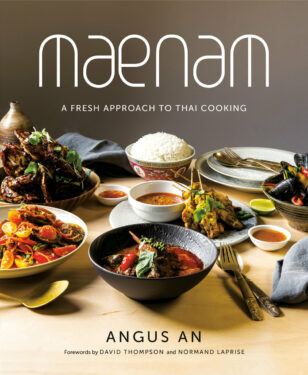 Created by Chef Angus An, Maenam: A Fresh Approach to Thai Cooking shows how to blend traditional Thai flavors and cooking techniques with local, seasonal inspirations from the west coast. Filled with over 100 of his signature recipes, each meal balances robust, intense ingredients with his approach to Thai food's clear, sharp flavours. Transform your kitchen with snacks inspired by Thai street vendors, quick to prepare noodles and one-bowl meals, light- and full-bodied soups to have all year-round, flavorful and protein-filled salads, seasoned stir fries, killer curries, and refreshing desserts.
Hawksworth: The Cookbook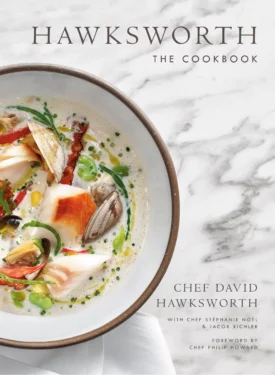 From acclaimed and multi award-winning Chef David Hawksworth comes a stunning collection of the exquisite recipes that brought him to the top of Canada's culinary world. In Hawksworth: The Cookbook, he shares recipes from his restaurants Hawksworth and Nightingale fixtures of Vancouver's dining scene for the past 10 years. 
Butter Baked Goods Cookbook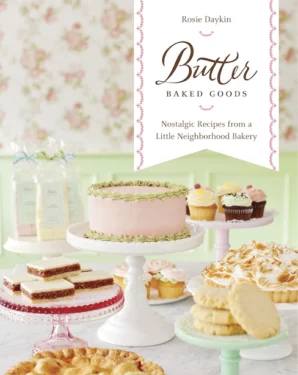 If you have a sweet tooth in Vancouver, you've probably heard of Butter Baked Goods, a cute cafe located in the MacKenzie Heights neighborhood on Vancouver's Westside. Bakery founder and cookbook author Rosie Daykin now has three cookbooks: 
All the secrets of her yummy baked goods are shared in this cookbook; her straightforward recipes are easy-to-follow and will produce irresistible results for everyday baking and special occasions alike.
Plant-Based Juice Book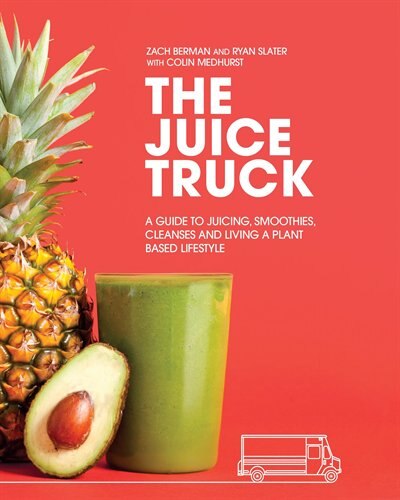 Vancouver's original cold-pressed juice truck has a cookbook with recipes to help make your plant-based journey a fun and delicious one. Not only does The Juice Truck: A Guide to Juicing, Smoothies, Cleanses and Living a Plant-Based Lifestyle share juice, smoothie, and salad recipes, but also tips on living a healthier, veggie-forward lifestyle. 
Dirty Apron Cookbook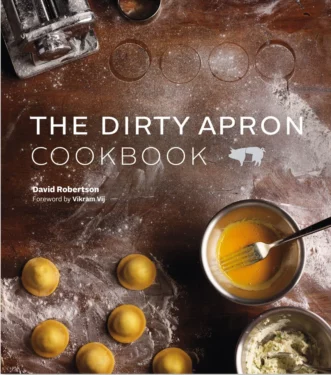 Vancouver's The Dirty Apron Cooking School has taught thousands of Canadians to cook.  Not only do their two cookbooks bring together 80+ tried-and-true recipes and customer favourites each, but also shares many of the tips and tricks shared in cooking classes.  
No matter the skill level, home cooks can learn how to cook with more confidence so they spend less time in the kitchen and more around the dining table with friends and family.
The White Spot Cookbook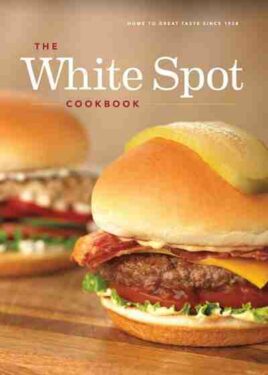 White Spot is my favourite family friendly restaurant in Vancouver. On their 85th anniversary, The White Spot Cookbook was published. This cookbook is filled with classic recipes of tried-and-true favourites from White Spot. Long-time fans of White Spot will appreciate the history shared in the cookbook, the evolution of White Spot from a small drive-in location to, now, a family restaurant chain.
Earls Restaurant Cookbook (40th Anniversary)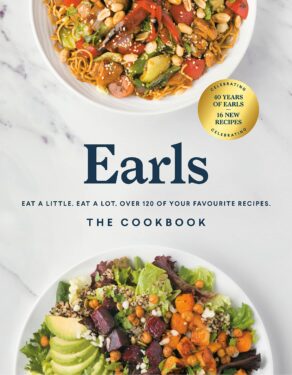 Since 1982, restaurant chain Earls has been redefining and revolutionizing casual dining for friends and families across North America. The restaurant has offered four decades of guests a unique, charming, unforgettable and—of course—delicious dining experience, while their national bestselling cookbook satisfied those cravings at home. For Earls's 40th anniversary, this special edition cookbook serves up an all-new chapter of recipes, called The New Classics, so you can whip up new favourites like the salmon or tofu Zen Bowl or Marilyn Monroe cocktail. Earls The Cookbook is a celebration of everything that has kept Earls going strong at 40 years young.
Araxi Restaurant Cookbook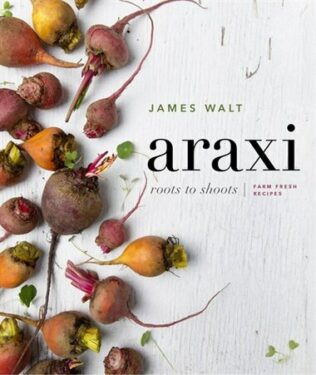 Just two hours away from Vancouver, the mountain village of Whistler is home to some delicious dining experiences like Araxi Restaurant. With two cookbooks, award-winning chef James Walt and his team share 80 classic recipes from Araxi's dining room and signature Longtable events, all adapted for delicious home cooking.
Gordon Ramsay calls Araxi the best restaurant in Canada. The chefs at Araxi Restaurant and Oyster Bar call it a celebration of where they live.
Vancouver Eats: Signature Recipes from the City's Best Restaurants
The Vancouver Eats: Signature Recipes from the City's Best Restaurants cookbook is a collection of 90 recipes from 45 of Vancouver's best restaurants. With recipes for salads (Fable's Heirloom Tomato Salad with Burrata), soups (Tacofino's tortilla soup), brunch (Cafe Medina's fricassee champignons), mains (David Hawksworth's cherry tomato, olive, and arugula pizza), desserts (Thomas Haas's hazelnut praline éclair), and cocktails (The Botanist's Appleseed cocktail), this inspired anthology boasts a collection of original and innovative dishes by chefs who've put Vancouver on the culinary map. If you don't want to keep a collection of a bunch of Vancouver cookbooks and make do with just one, this is the cookbook for you.