Bathing a wet and squirmy baby is no easy feat and getting them out of the tub is even harder!  It took me ages to figure out how to safely get our baby out of the bath without getting myself wet and I attribute my newfound success to a simple yet innovative towel designed by The Fuzzy Sprout, a Toronto-based, mom-founded business.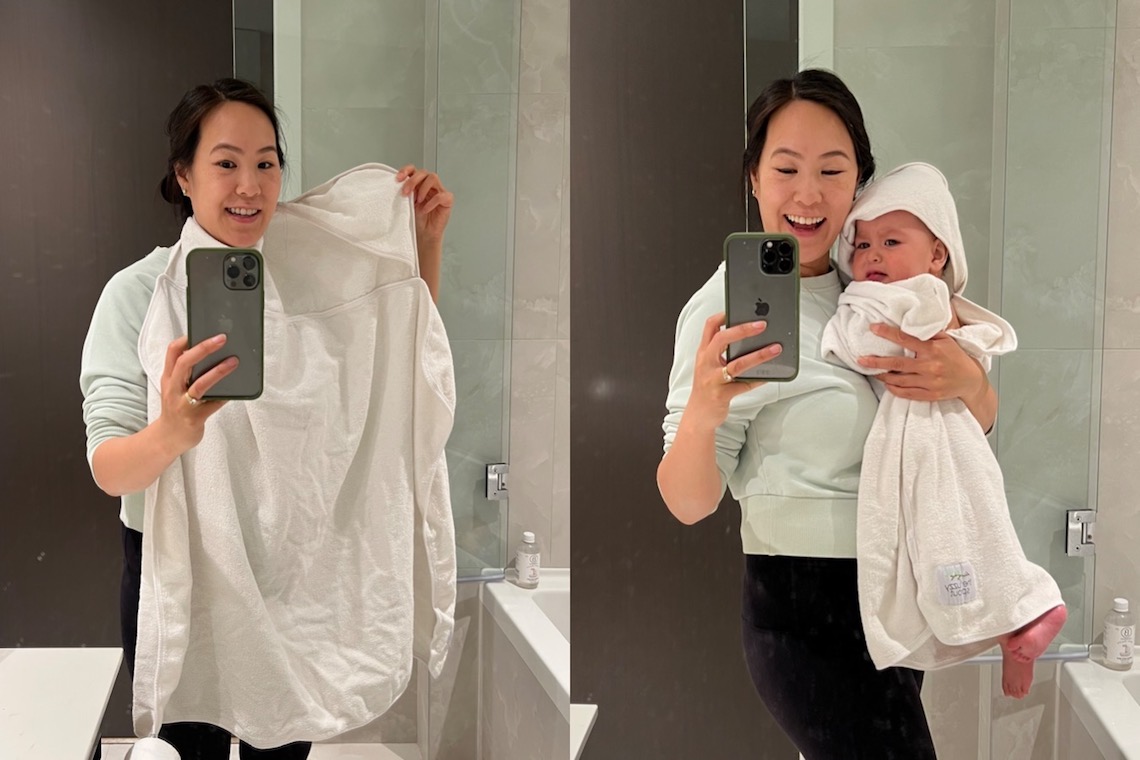 Hooded Baby Towel: Lift, Unsnap, and Wrap
Did you know? 70% of parents have experienced safety incidents when bathing their infants? The most common incidents were reported to have occurred when a parent was bathing their baby by themselves with no one else there to help. The Fuzzy Sprout makes hooded towels that clip around your neck, freeing your arms to lift your baby out of the bath while keeping yourself dry.
The material is 100% GOTS certified organic cotton, which quickly absorbs excess water to help dry your baby. Once the baby is on your chest, you can put the hood on their head, then tug to release the snap button around your neck to easily wrap your baby up in the towel.
The Fuzzy Sprout towel grows with your child. For babies, there are two orientations depending on their size to maximize functionality and convenience. As they grow into toddlers that can stand up when removed from the bath, the towel can then be used as a normal hooded towel.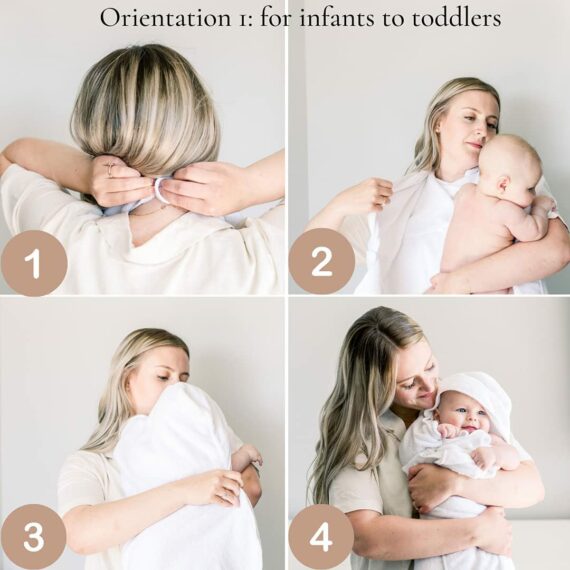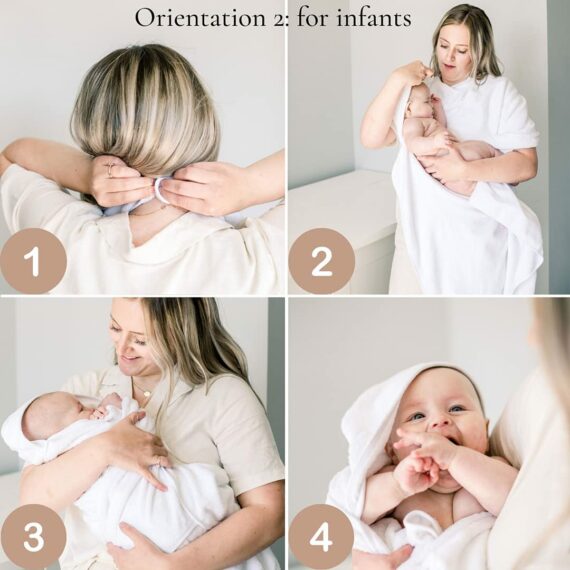 Where to buy The Fuzzy Sprout Towel
The Fuzzy Sprout is currently a one-product small business, and their towel can be purchased on Amazon Canada.
If you buy through my link, I receive a small comission for your purchase so I can continue to write reviews like these to help you find the best baby products for your family!