Based out of Toronto, Acid League is a Canadian food company that produces "living vinegars" fermented with premium fruits, vegetables, herbs and spices. From vinegar made with rare citruses (like blood orange and yuzu) to an apple cider vinegar aged with charred oak that previously housed bourbon, vinegar, and its acidic flavour, is at the forefront of everything they make. Their newest product line — and what brought my attention to the company — is their line of Acid League non-alcoholic "Proxies" wine alternatives.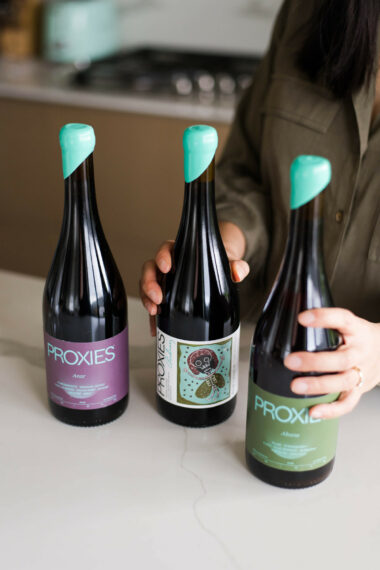 Acid League Non-Alcoholic Wine Proxies 
Launched in January 2021, Acid League created Proxies to provide a complex non-alcoholic beverage that has the same depth of flavor as wine. Proxies were not created to be a de-alcoholized version of wine, rather, to mimic the experience of an interesting non-alcoholic drink anyone can enjoy.
When Acid League was researching different beverage options, it discovered the ancient Roman drink of posca. Posca was made with vinegar, honey and herbs; it was healthier to add acidity to the water to keep it stable. Acid League was inspired by Posca and explored the idea further, which eventually turned into the Proxies "wine" product line. Each bottle is crafted with layered blends of juices, teas, spices, bitters, and more, with body, tannins, acidity and texture, and designed to pair perfectly with food.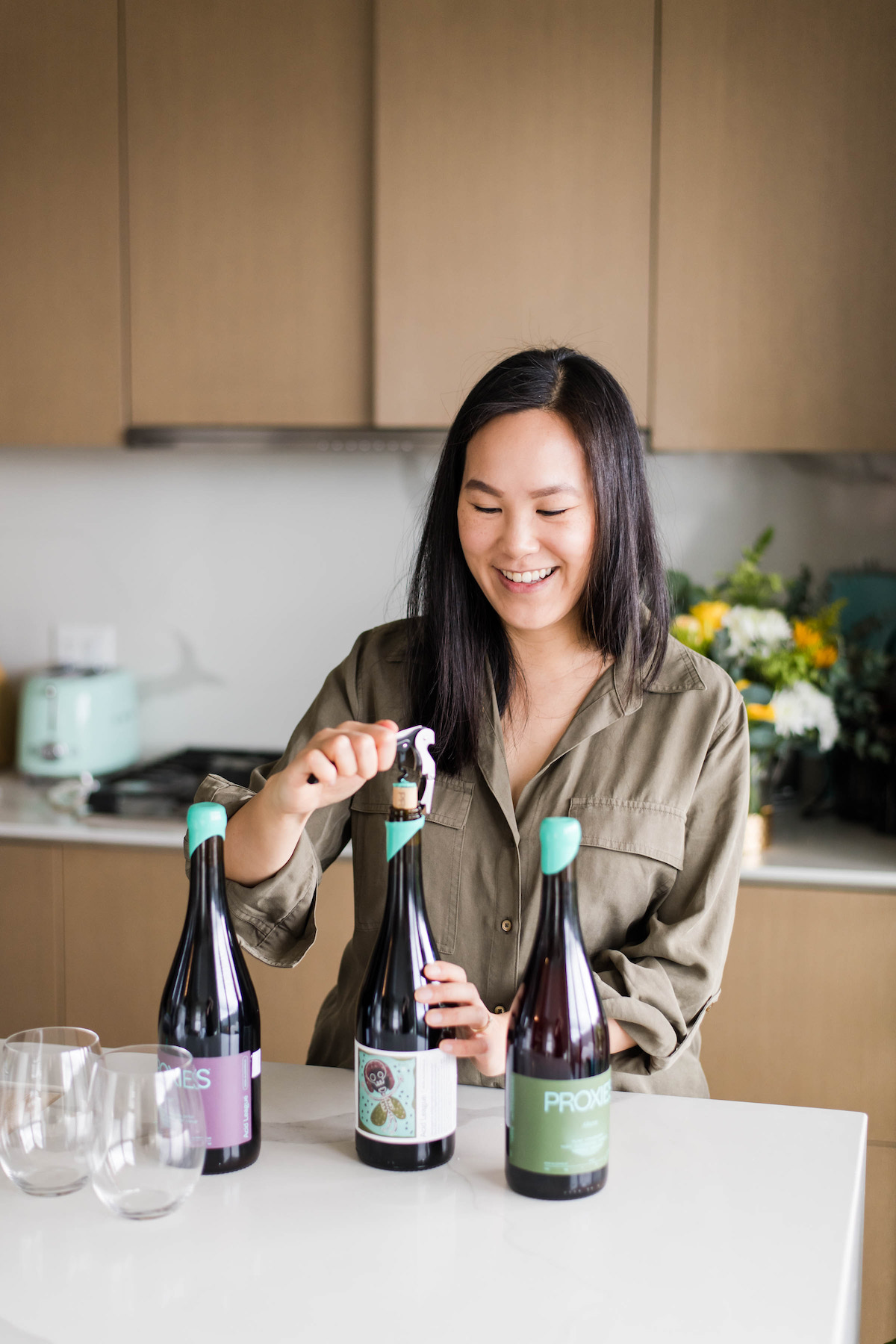 Where to buy Acid League Proxies
Acid League Proxies can be purchased online as individual bottles, in a set of best-sellers, or through a monthly subscription club that rotates three limited-edition flavours each month. Offline, Proxies are also catching the attention of restaurants and sommeliers and are currently available at The French Laundry (Napa Valley), Gramercy Tavern (New York City), Joe Beef (Montreal), and more.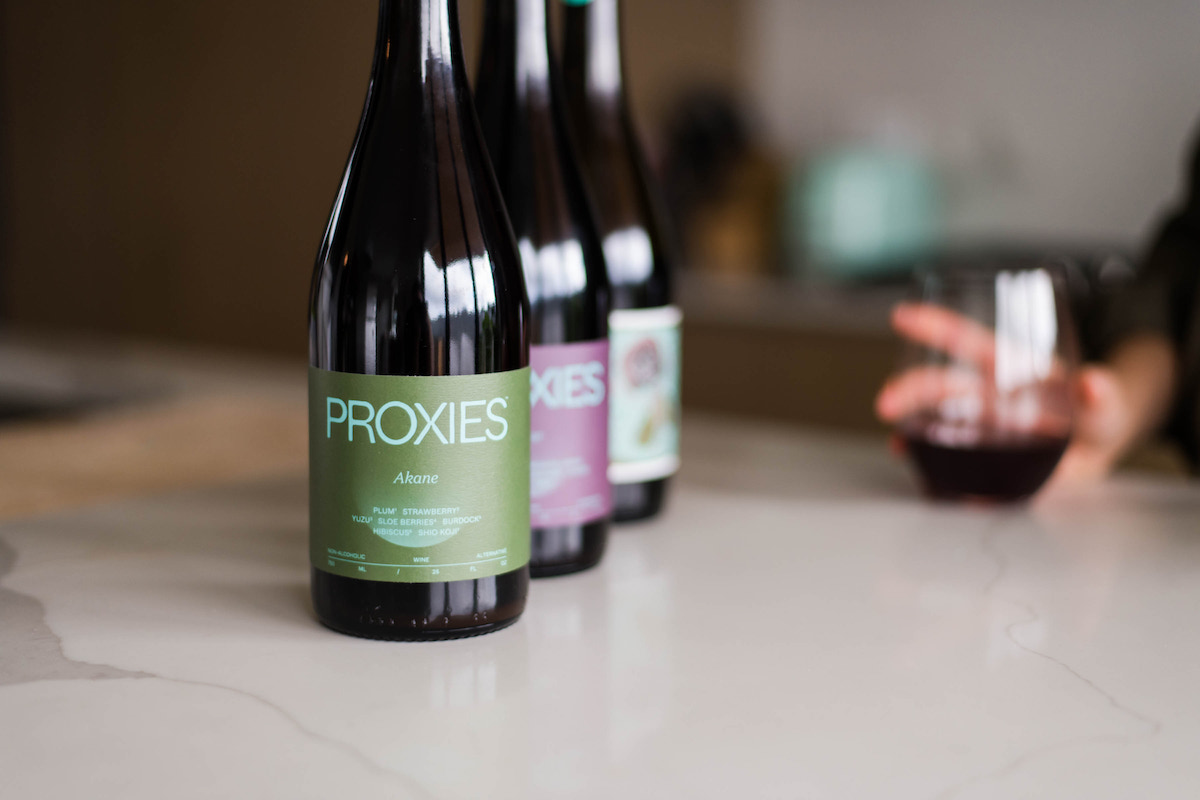 Acid League Proxies Review
I was gifted a month's subscription to Acid League's Proxies and received a trio of non-alcoholic bottles, one of which was created in collaboration with Sean Brock, a chef hailed by Time magazine as "the most conspicuously gifted American chef of his generation".  Chef Brock was intrigued by the use of unexpected ingredients paired in unexpected ways with Proxies; his commitment to zero-proof beverages is driven in part by his own sobriety.
According to the Chef's Notes included with the delivery:  "I truly feel like we are at the very beginning of a beverage revolution. Making zero-proof beverages forces you to think like a chef and opens up a whole new world of undiscovered pairings."
The three limited-edition bottles of Proxies I received were: Audrey (named after Chef Sean Brock's flagship restaurant in Nashville), Anar (the Persian word for pomegranate), and Akane (a Japanese word and female name meaning 'deep red'). In addition, there were also three sheets explaining the thought-process and flavours behind each bottle, from ingredient spotlights to food pairing suggestions.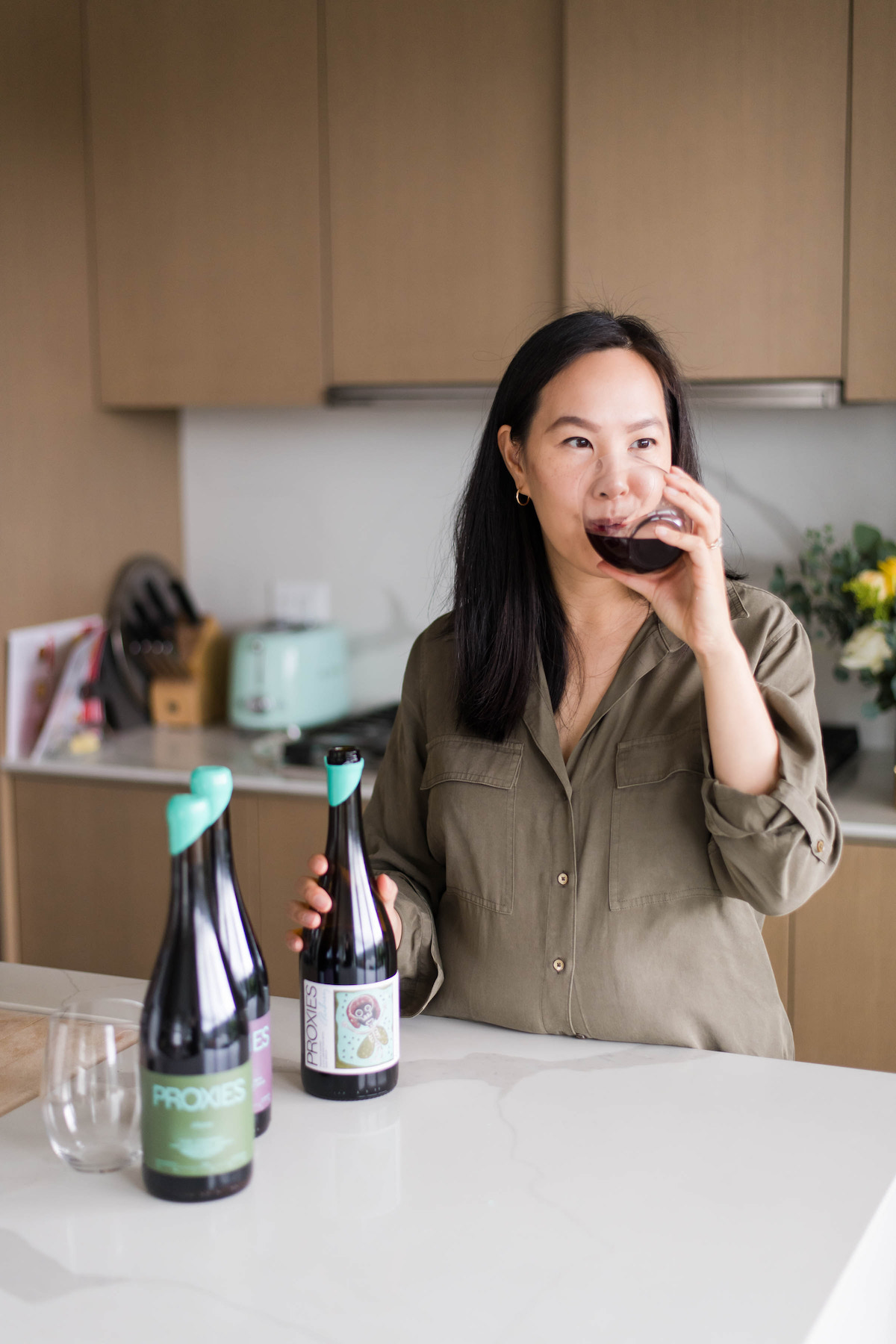 If wine is a social drink, then Proxies makes an excellent conversation starter. Audrey, for example, has an entire story behind how Chef Sean Brock was inspired by his grandmother's elderberry wine, and created this collaboration with ingredients like pawpaws and other roots and spices native to his Appalacian stomping grounds.
Just like how wine has different flavour notes, so do Proxies. Anar, for example, blends promegranate with Medjool dates, cabernet sauvignon (the grape), carob, za'atar, and mint for a big and bold red inspired by the flavours of the Middle East and is meant to paired with dishes like Baba Ganoush, Tabbouleh, Merguez or Lamb Mechoui. Meanwhile, Akane is inspired by the ingredients of Japan like fruity red plums, bright yuzu, and ume vinegar made from unripe plums and red shiso, and is recommended to be paired with Asian dishes like Wagyu Tartare, Miso Black Cod, Roasted Kabocha, or Hamachi Tataki.
Have I ever had had any of those specific dishes at home or a dinner party, where I could pair with Proxies? No….but that's not the point. The point is that each of these bottles were thoughtfully crafted with unique ingredients, that could be paired with gourmet dishes…or enjoyed equally while eating chips while watching Netflix on a weekday evening. And if you were to bring Proxies to a dinner party, you'd feel like you brought an interesting and tasteful hostess gift, minimizing any social stigma of not drinking alcohol or going alcohol free. I also love the look of the bottles—the labels and the brightly colour seal that caps each bottle.
Non-Alcoholic Wine Alternative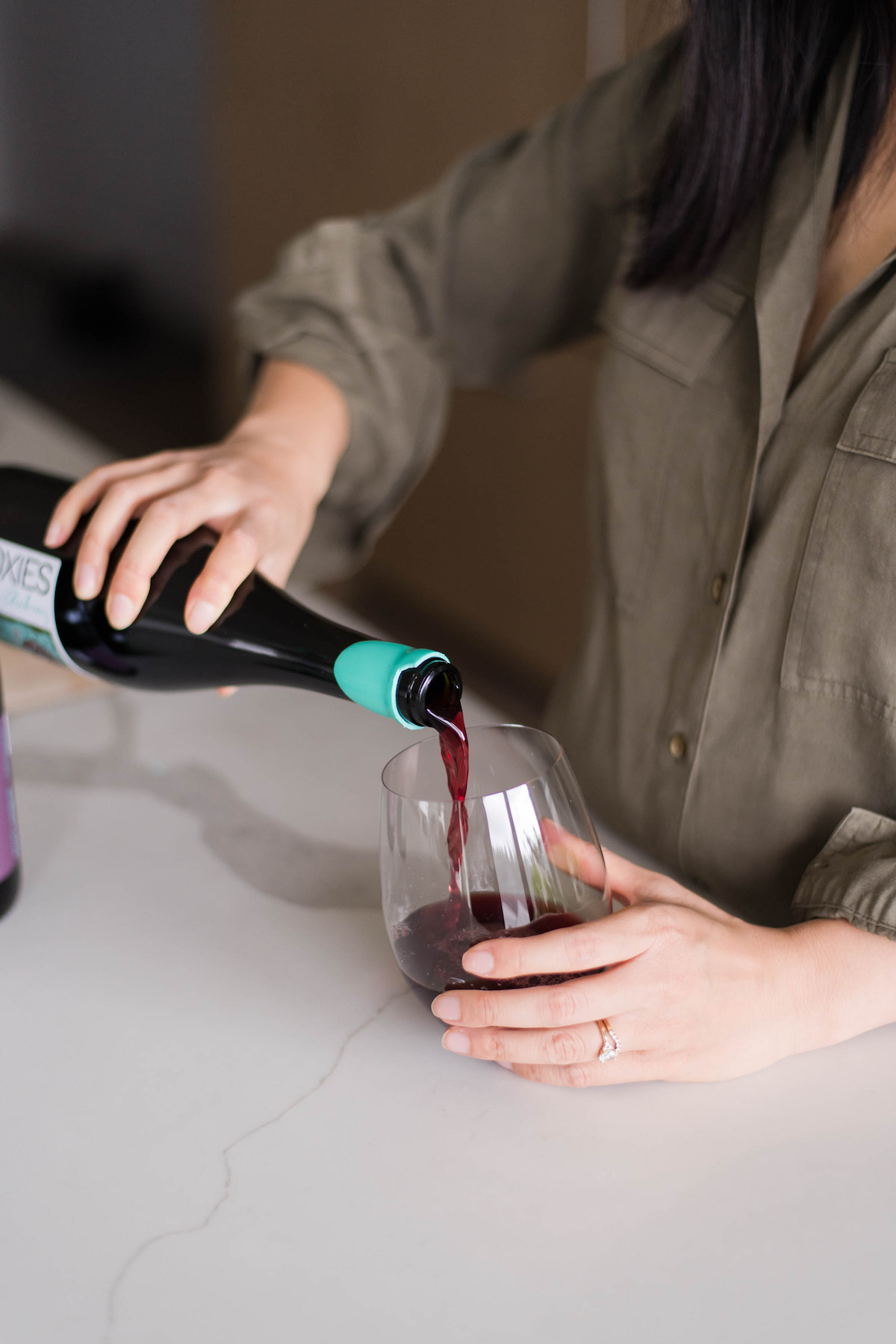 When it comes to non-alcoholic wine, you'll often find de-alcoholized versions of wine, meaning it's a beverage that is wine, but the alcohol was burned off to make it alcohol free. It's important to note that Proxies is not wine. It tastes good, but it's not wine, and never was wine. Proxies was created with the experience of wine (the bottle, the label, the flavour notes, the food pairings) in mind, but to enjoy it for what it is, you have to think of it as its own category of beverage.
Based on all the trendy non-alcoholic drinks that have been popping up on my radar, my prediction is that social norms are moving towards it being perfectly socially acceptable to pass on the booze and go alcohol free, be it for health reasons, intolerance, pregnancy, moderation, or just to switch things up for a while.
I drank an entire bottle of Proxies with my husband one weekday evening – and we were totally okay with it.
For more information about Acid League and Proxies, visit: acidleague.com.