Based out of Toronto, Pampered Pet Box is a subscription service that sends a box of pet treats and toys to your furry best friend every month. You can pick between a cat box (Kitty Krate) or a dog box (K-9 krate), each of which contain a surprise selection of custom made and originally designed toys based on a fun and surprising theme. For cats, their patent-pending design can even turn the shipping box into a cat house!
My pup Teddy Bear was gifted their February 2022 box, which arrived just in time for Valentine's Day. Inside were three Valentine's Day-themed dog doys (a 'Puppy Love' tug, a 'Yappy Valentine's Day' plush heart, and a 'Pawscato' plush cover over a plastic water bottle which makes a crunching sound when played with), a bag of treats, a 'Be Mine' dog cookie, and a tuxedo collar.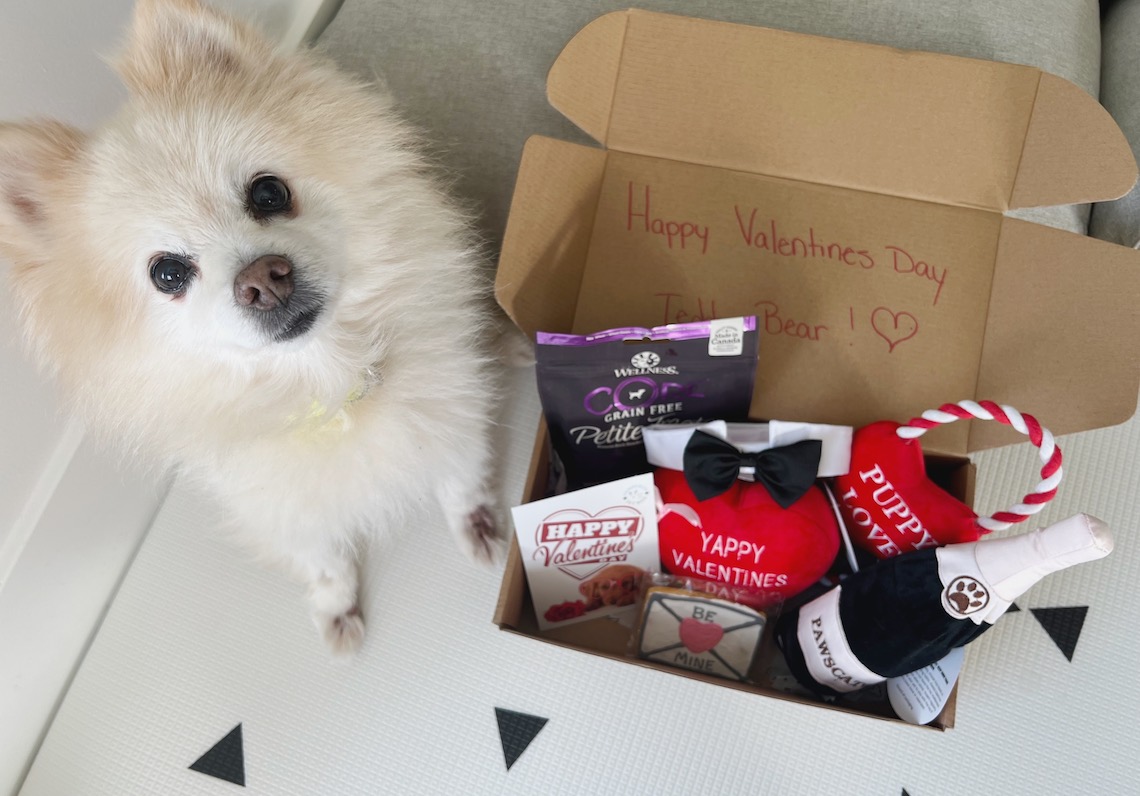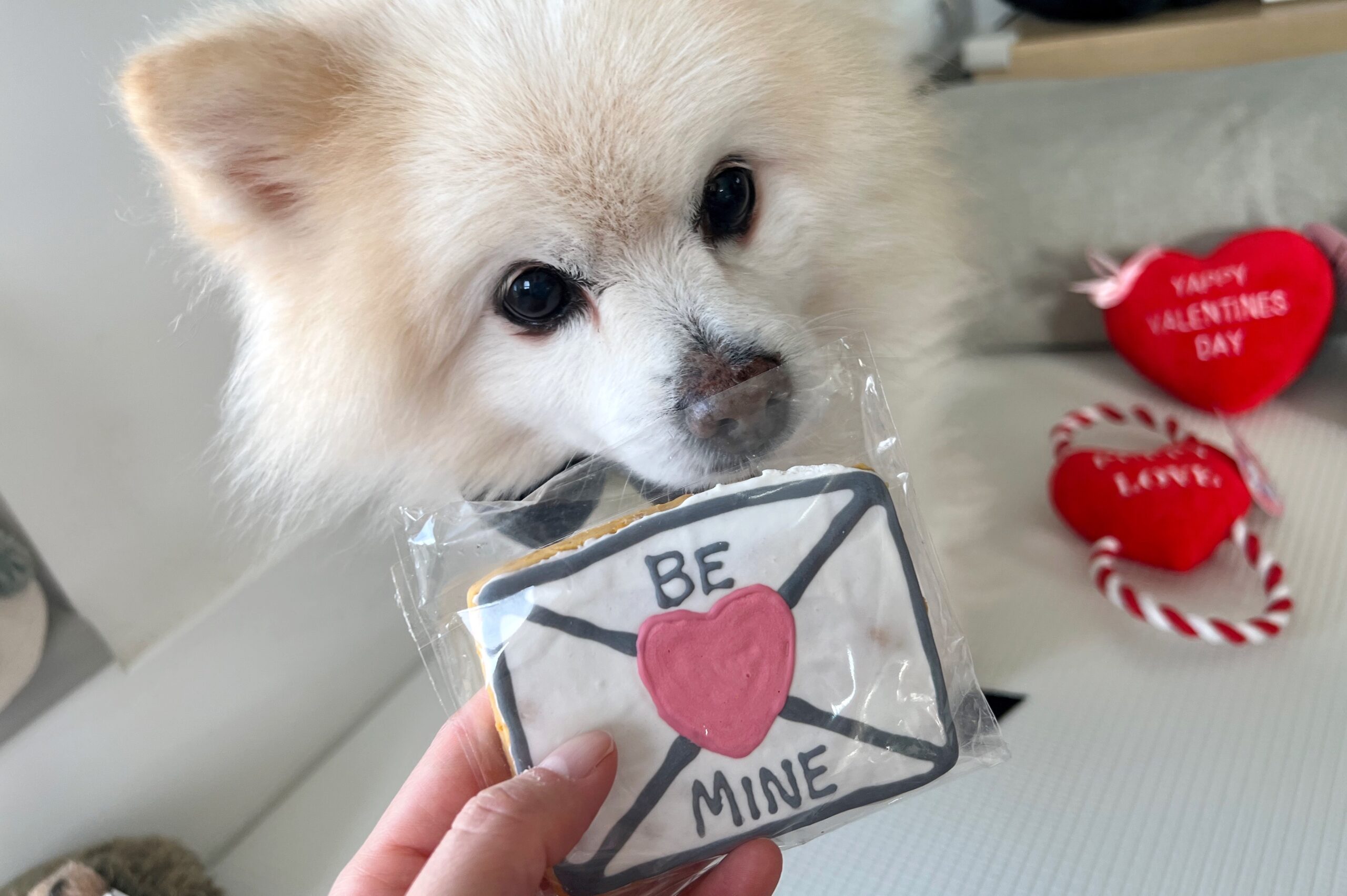 The cost of a Pampered Pet Box is: $45/box for a single month, $42/month if you commit to a 6-month subscription, or $39/box if you commit to a 12 month subscription. For more information, visit: pamperedpetbox.com.