Begin your day in a good mood, by waking up in a bedroom you've thoughtfully decorated with design elements that bring you joy. For the major furniture items that you'll be keeping throughout the years (like your bed, side tables, and dresser), start with clean lines and a neutral colour palette. Then curate decor details that you can easily swap out to stay on trend.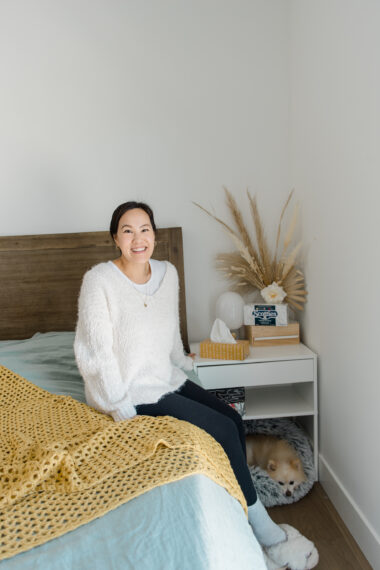 I've spent the past year or so tweaking the decor in our bedroom, adding in stylish but functional elements like textured linen bedsheets, a contrasting throw, dried florals and an accent mirror. How can I decorate my bedroom with simple things? Stay on trend with my four easy bedroom decor design tips:
Add Texture to Your Bed
We recently replaced our cotton bedsheets with a linen duvet cover and sheets, a durable fabric that softens over time…but are notoriously wrinkly. Yes, the wrinkly, slept-in bedsheet look is in, but only if the rest of your bedroom is clean and minimalist! Adding textures like linen bedsheets, or a cozy quilt or throw, brings contrast to your bedroom and can easily be updated as colour, pattern, or material trends change over time.
Dried Florals in the Bedroom
Flowers are an easy way to bring some freshness to your bedroom. Real flowers wilt way too quickly, so try faux florals instead. Your local craft shop (or even your neighbourhood florist) will often have silk or dried floral options that can be styled and arranged into a vase. Tall stalks of pamas grass, for example, are in style right now and can be put on the floor in a vase, while shorter arrangements filled with soft bunny tails and sun palm spears, on a bedside table. No watering required!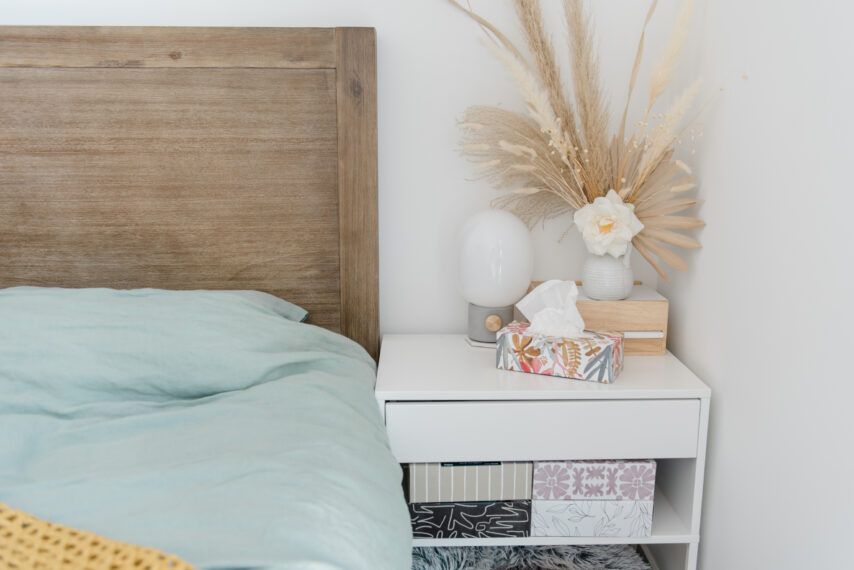 Functional Decor
Take items that you use frequently but would typically hide in drawers – like tissue boxes – and find stylish options that you can proudly put on display. Scotties has partnered with Canadian design magazine House & Home to launch a limited edition collection of beautifully designed facial tissue boxes that are meant to be on display in your home. Available at Save-On-Foods and Safeway, there are eight unique patterns to choose from, from modern florals to (my personal favourite) a mustard coloured mudcloth inspired design.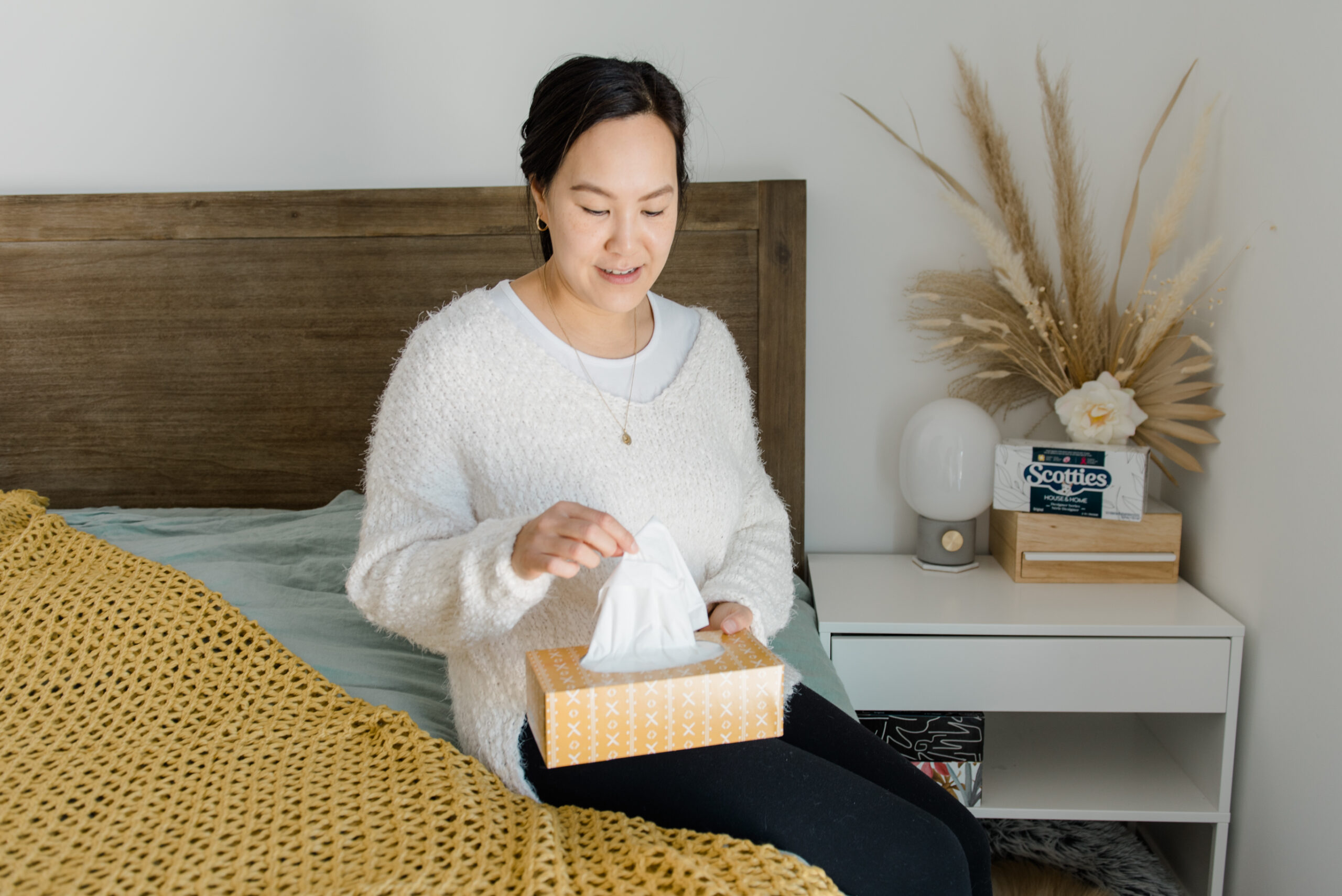 Install a Floor Mirror
In any room of your home, installing a big mirror will help make your space look more spacious, because it creates an illusion of depth. Placing a mirror across from a window will help bounce natural light back into the room, making your space look brighter as well.
—
This post was written in collaboration with Scotties. All opinions as always are my own.