Our baby turned six months old, and he just started on solids! This is an exciting milestone for us as parents because we love food and cooking, and have been enjoying the fun (and messy) process of introducing fresh fruits, veggies, and other foods to our baby. Some of the first foods our baby has tried include: papaya, banana, butternut squash, avocado, sweet potato, whole grain toast, and cucumber.
Starting on Solids with True Baby's White and Wood Highchair
Get 10% off the True Baby Willow Highchair with discount code: "modernmix10" (valid until February 28, 2022)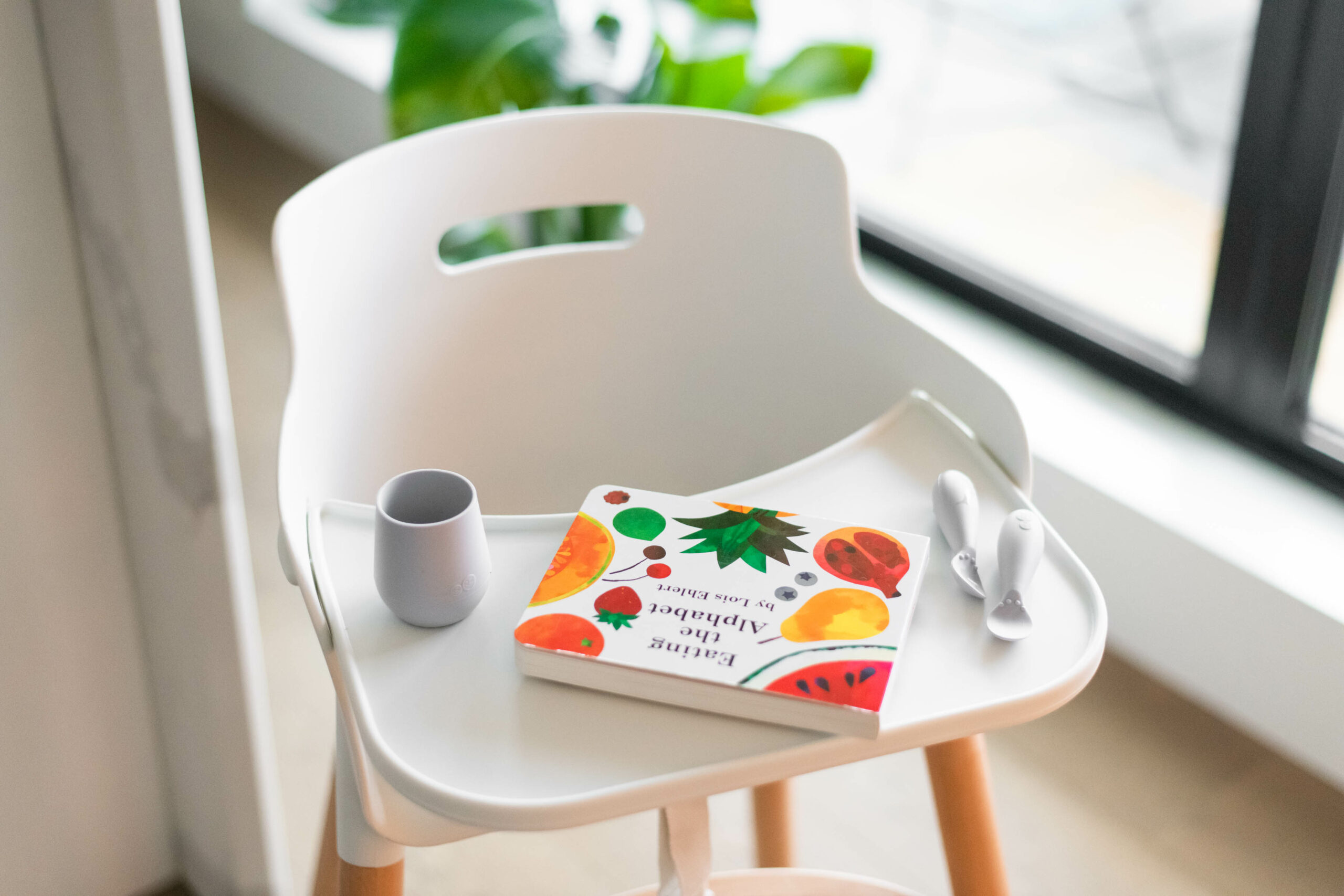 Synonymous with starting a baby on solids, is having a good baby highchair to feed them in. As you know, I love discovering and sharing about Canadian businesses, and in my search for a Canadian highchair came across the BC-based True Baby and their white and wood baby highchair.
True Baby is a husband and wife owned small business. Both Caitlin and Ryan were born in South Africa and that's where they initially started their modern furniture and baby lifestyle business when Caitlin was pregnant with their first child.
"We struggled to find baby furniture that fit our personal and home styles, but also didn't break the bank. Anything we really liked cost an arm and a leg. Our goal with True Baby was to manufacture baby furniture that not only looked good, but was also practical, and most importantly, affordable to the average person." – Caitlin, Co-Founder & Mom, True Baby
True Baby's furniture line, which also includes cribs and changing tables, was sold at Babies R Us stores across South Africa, Botswana, and Namibia. In 2020, their little family moved back to the Fraser Valley where Caitlin was raised, and they brought their True Baby business to BC with them. Here in Canada, True Baby products are currently only available online.
True Baby Willow Highchair Review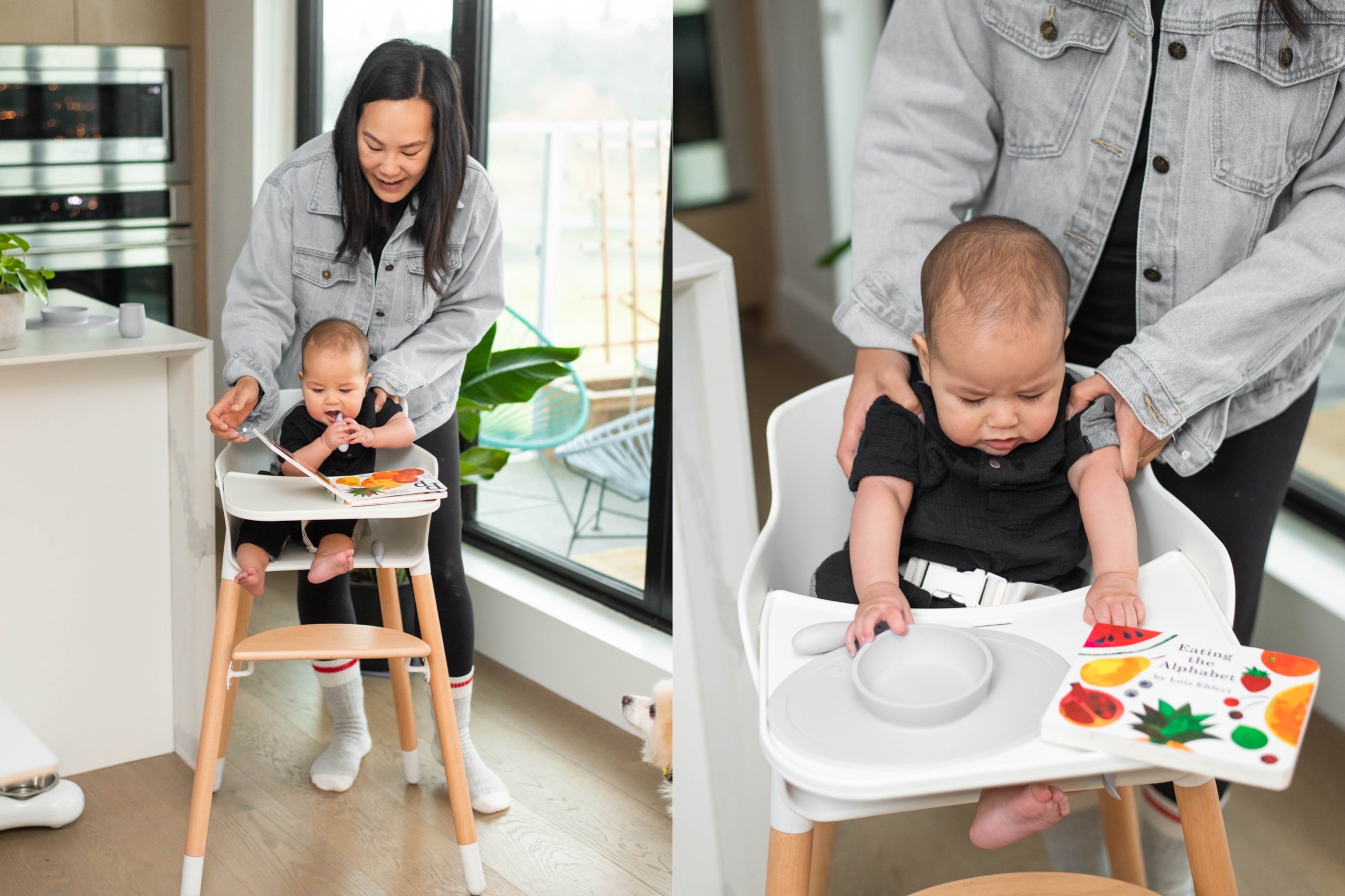 We've now used the True Baby Willow Highchair for about a month. For our family, we love the minimalist white and wood look of the Willow Highchair.  The matte white gives it a more modern and premium look (compared to the shiny plastic you see in other highchairs), while the light wood accent looks stylish in a natural way. The pieces are all detachable, which makes it easy for cleaning up, while the hard plastic makes it easy to wipe down with few nooks and crannies for food to get stuck in.
With our baby at six months old, we are at the very beginning of our journey with a highchair, but I appreciate how the True Baby Willow Highchair can grow with a child. The footrest can be adjusted to seven heights, the legs can be shortened, and eventually, the highchair can be used as a toddler or child seat.
"In South Africa we also produced cribs and changing tables," explains Caitlin. "The Willow highchair was our best seller which is why we decided to bring that product here first, but our hope is to be able to expand the line of trendy, affordable baby furniture here in Canada down the road."
Safety and quality assurance, of course, is also something to look out for in a high chair. The Willow Highchair has been tested by SGS (a globally accredited standards testing agency), and also has EN4988-1 (2006) and A1 (2008) certifications, with the certification report uploaded to their website for transparency.
Advice for starting on solids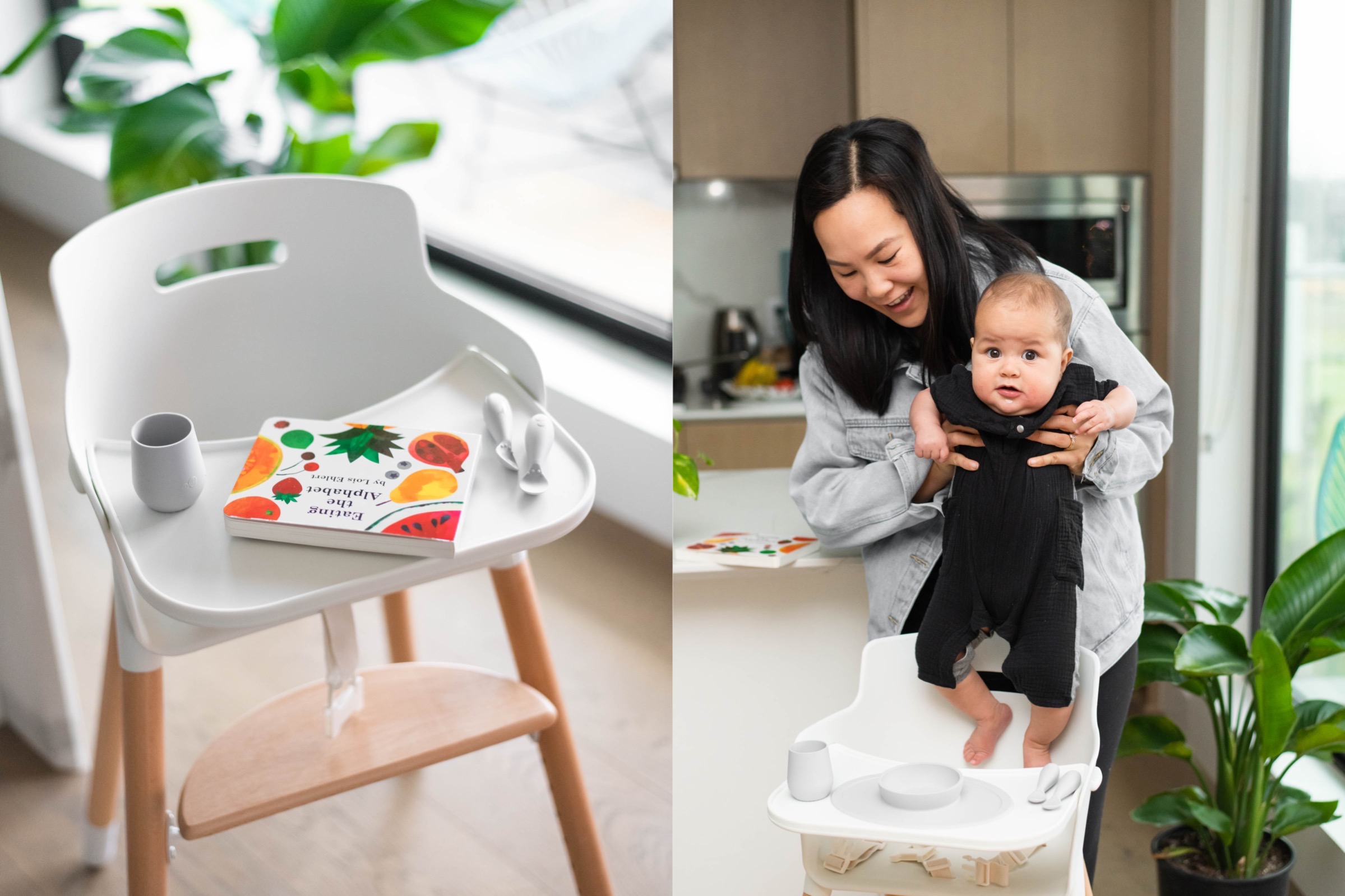 This can be an entire blog post in itself, but some of the tips I have as a parent who just started feeding our baby solid food is to recognize that there's no 'right' first food to start with.
In our parent's generation, spoon feeding iron-fortified baby cereal was a common first food, but these days, parents are starting with all sorts of soft fruits and veggies too. Look into 'Baby Led Weaning' versus spoon feeding pureed foods, and find some sort of middle ground along the feeding spectrum that works best for you (your time and your comfort level) and your baby.
View this post on Instagram
I've been referencing the Solid Starts website, which is a database of firstfoods for babies and how they can be presented to them at various ages. Finally, do your research on the most common allergens in babies, as well as what food items, like honey, should not be given to infants under 12 months of age.
Enjoy the feeding journey!
---
Thank you to True Baby gifting me their Willow Highchair for review. As always, all opinions are my own on Modern Mix Vancouver.