May 17 is a meaningful day for Steve and I because we share the same birthday. For as long as we've been a couple, we've celebrated our special day together. We've spent our birthdays in Hawaii, in Argentina, in Italy. We've celebrated with dinners in, dinners out, and dinners with family. Some years we buy gifts for each other, some years we share an experience, and some years we do nothing at all.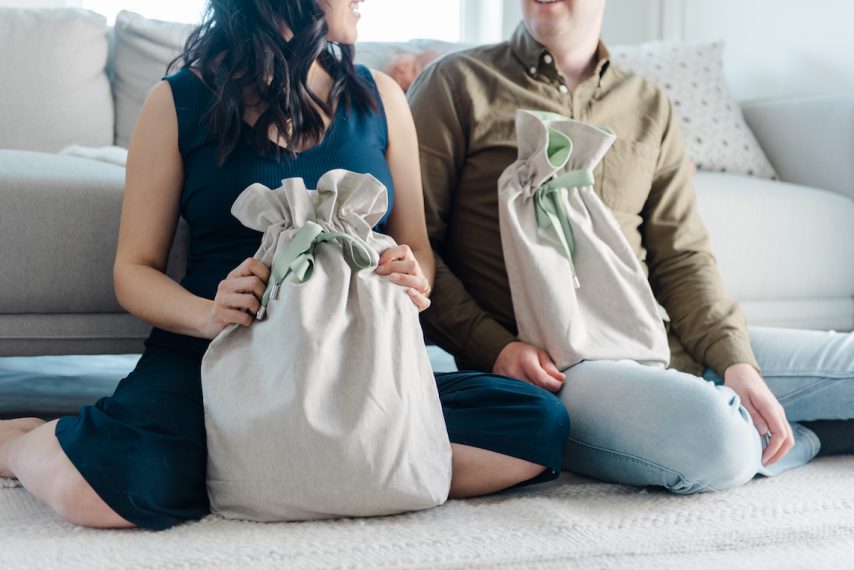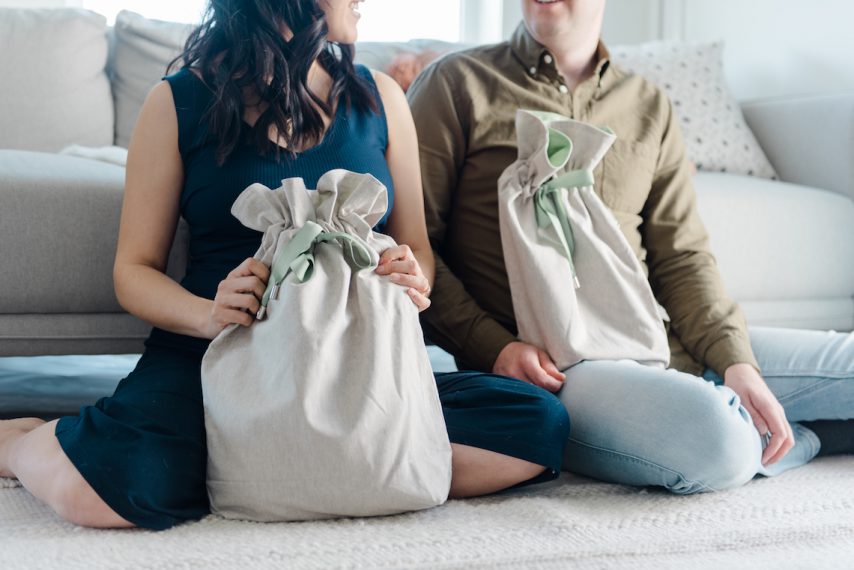 This year is extra special for us because we are expanding our family from two and a pup, to adding a little baby into the mix, and what better time than now, than to start a new tradition of gift-giving? PLUS, this is our first year celebrating our double birthday as a married couple too!
Introducing EverPresent Giving and their reusable, earth-friendly fabric gift bags.  Think: heavyweight linen-cotton, lined with hidden seams, thick ribbons in seasonal colours, and silver grommets to prevent fraying. Hand-crafted in Kelowna, BC, these luxury gift bags are designed for a lifetime of use, as they continue to inspire the tradition of gift-giving year after year.
Thanks to EverPresent Giving, we were gifted The Starter Pack of four bags in four different sizes. We chose the limited edition colour of sage green ribbons, a sentimental favourite colour for us, as it matches the dominant colour from our wedding.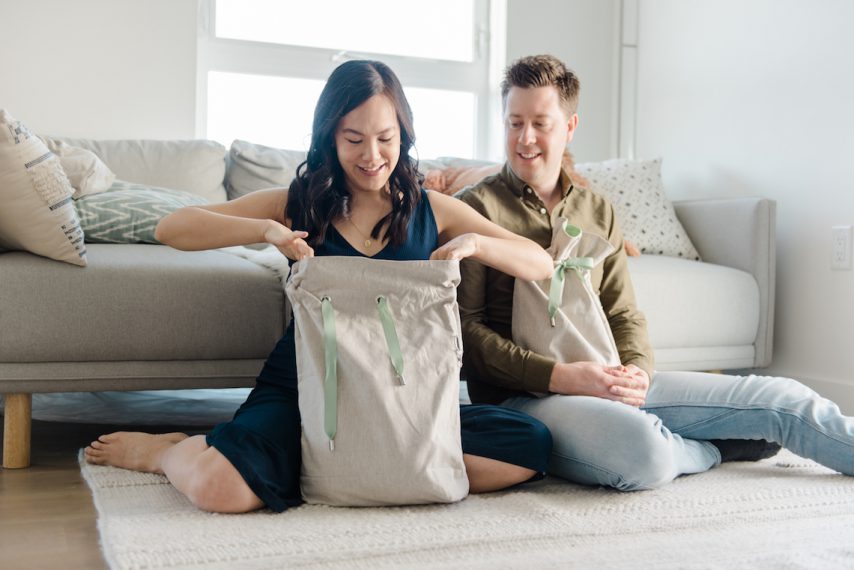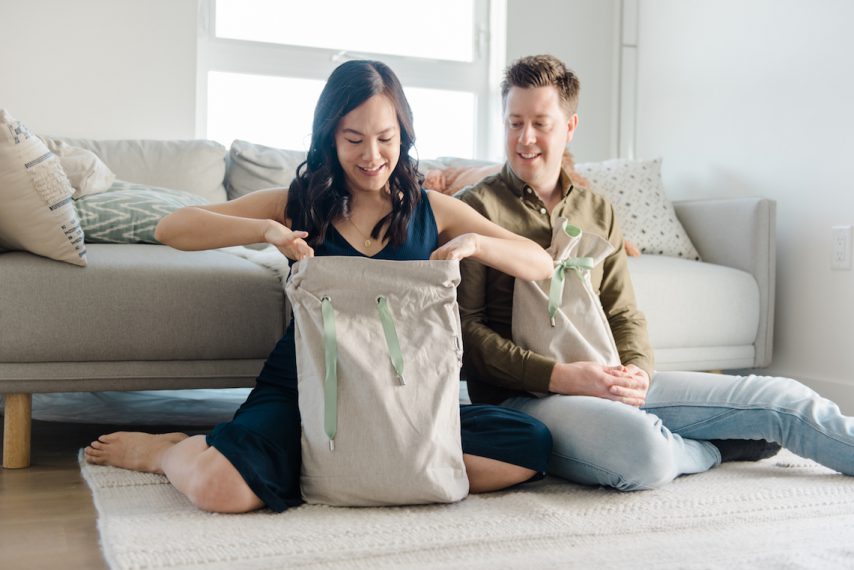 Exchanging Birthday Gifts + More
Here's what we got each other…although I'll admit, having been together for ten years now, there's hardly any surprises and secrets between us (not even for birthday gifts!) and we picked these items out together.
For Steve, two bottles of wine from Kelowna's Cedar Creek Winery, Pinot Grigio and Cabernet Merlot, the two varieties of wine served at our winery wedding last year. This was our covid-adapted wedding where we went from an anticipated 125 person wedding celebration in Vancouver with guests from all around the world, to a 30-person winery wedding in the Okanagan, with only our closest local friends and family, planned in six weeks.
For me, knowing that the bathtub has been a sanctuary for me throughout my pregnancy, I got a set of organic cotton bath towels from the Vancouver-based Droplet Home Goods.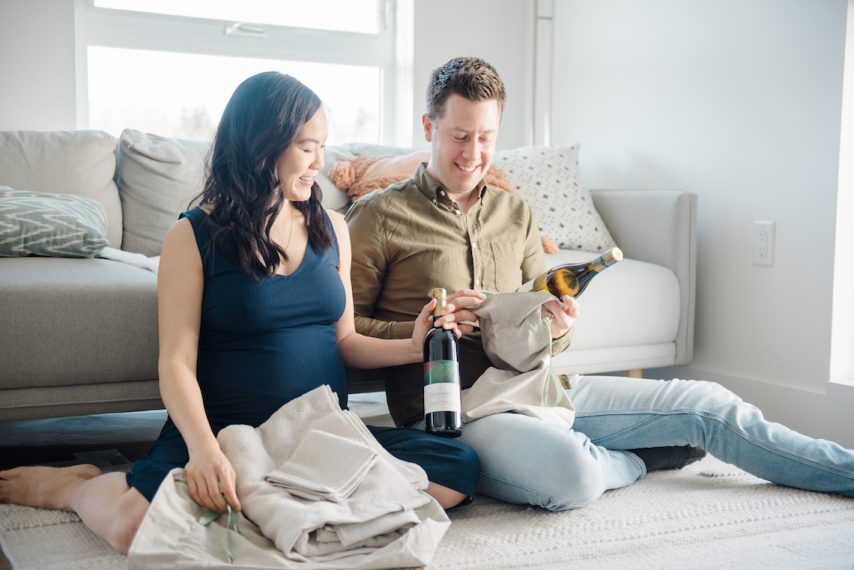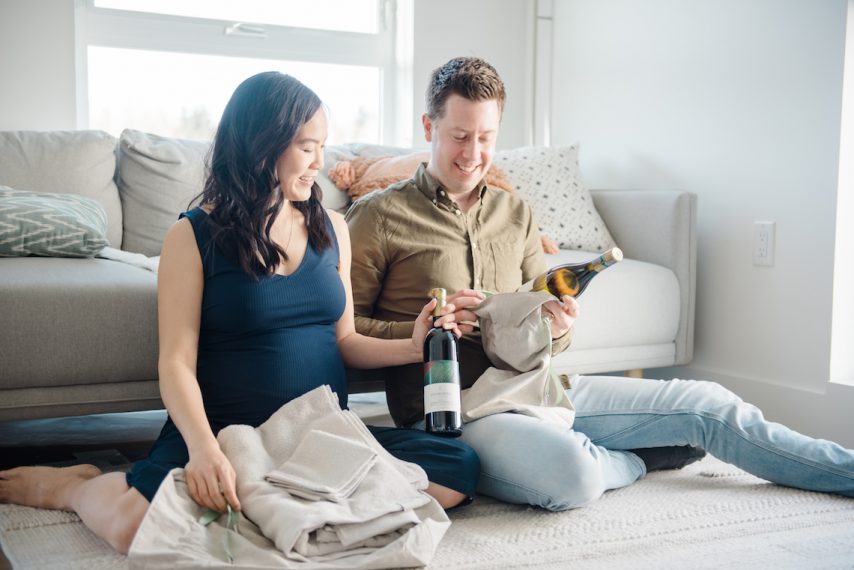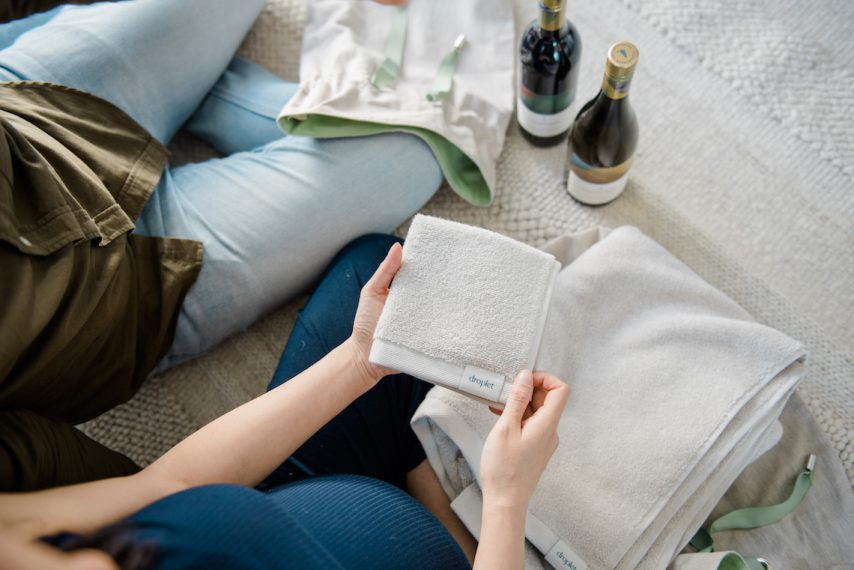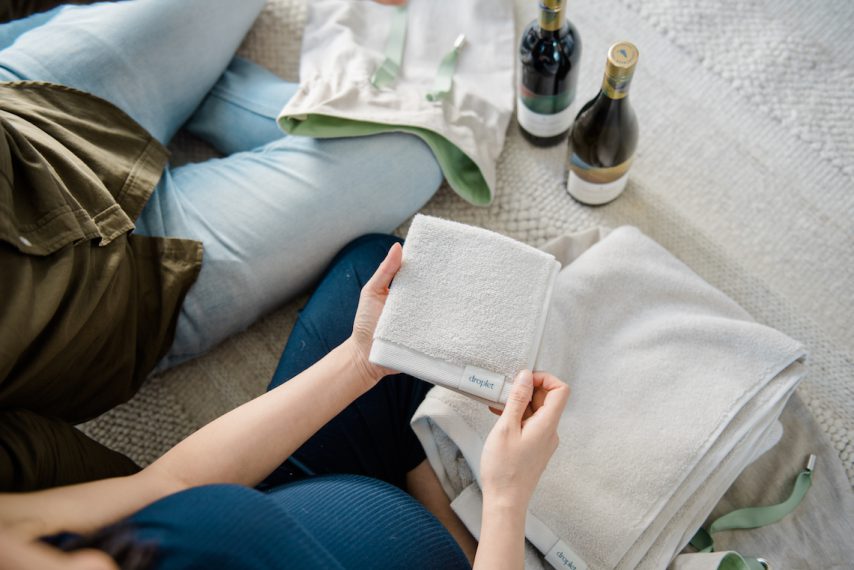 And finally, while we were out and about shopping for gifts anyway, we wrapped up one extra-special present: a newborn outfit and stuffed toy for our little one, coming soon!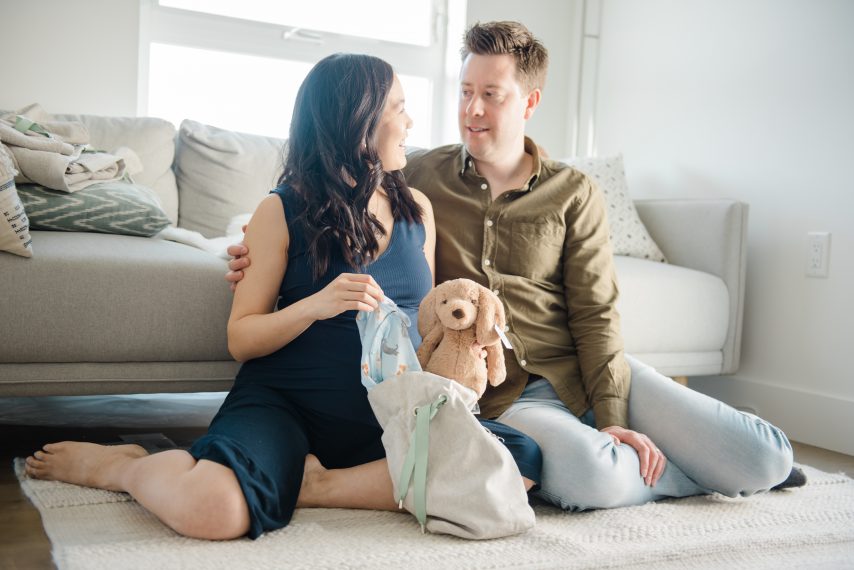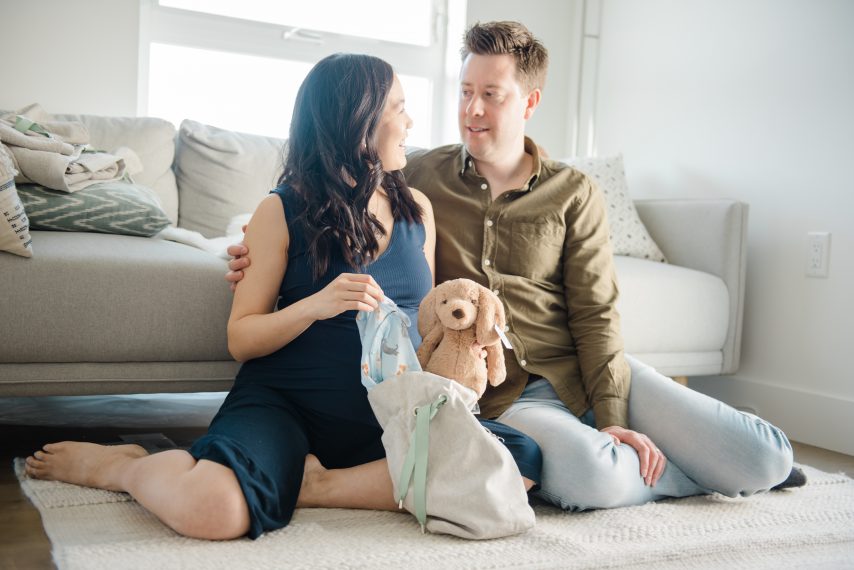 After unwrapping our gifts, our set of gift bags were tucked away into a drawer, ready to be re-used over and over again for the next gift-giving occasion. For more information about Everpresent Giving, visit: everpresentgiving.com.