When I began my search for maternity clothing options online — like for maternity leggings — I kept coming across big chain and fast fashion shops (ie. Old Navy, H&M, ASOS, and  Uniqlo, etc.) which happened to have an online maternity wear section. What I actually wanted, however, was to shop local and support maternity wear shops and boutiques based in Canada.  If you're looking to shop small and support Canadian maternity clothing stores that specialize in maternity wear options to accommodate your growing pregnancy bump, here's a round-up of five I've come across. All the Canadian maternity clothing stores listed below ship across Canada.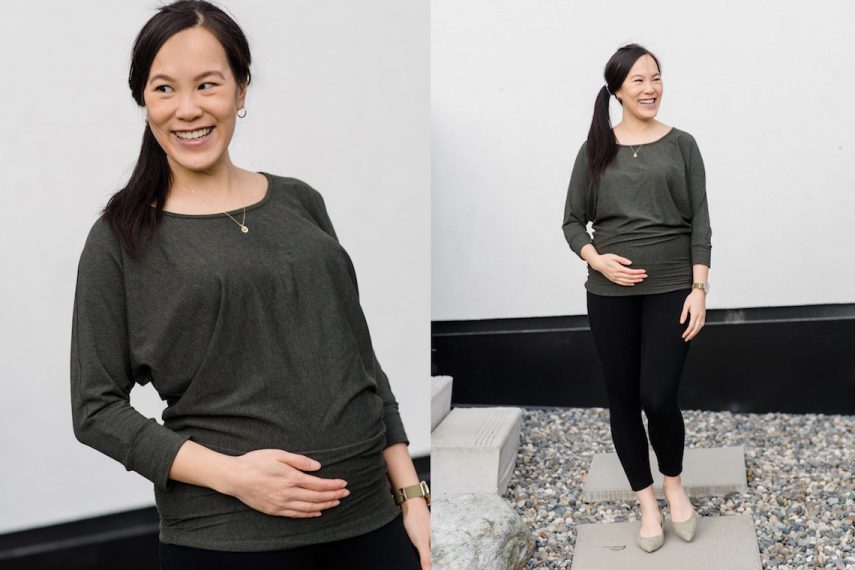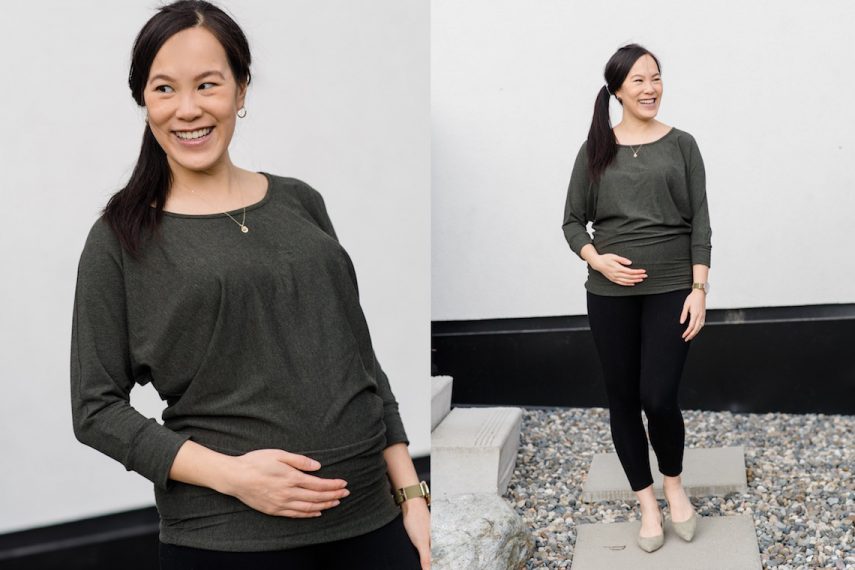 In business for over 30 years, with a longstanding reputation for excellent customer service and knowledgeable staff, Hazel & Jools is a destination for moms-to-be from all over Vancouver's Lower Mainland, particularly shoppers who value made in Canada maternity clothing, fashioned from sustainable materials like bamboo, with comfortable and versatile fits that'll last long after your pregnancy. With their recently launched e-commerce website, Hazel & Jool's made-in-Canada maternity wear pieces can now be shopped for online, no matter where you are in Canada.
Steveston Village Maternity (Richmond, BC)
Steveston Village Maternity in Richmond, BC, curates on-trend maternity wear clothing from New York, LA, Melbourne, Stockholm, and other style destinations from around the world. Some brands you can expect to find in their online shop include: Ripe, Seraphine, Reign + Glory, Legoe, Locomotive, and Boob Design. In addition to maternity wear, they also carry baby and kids clothing, up to 14 years.
The Fourth

 (Edmonton, AB)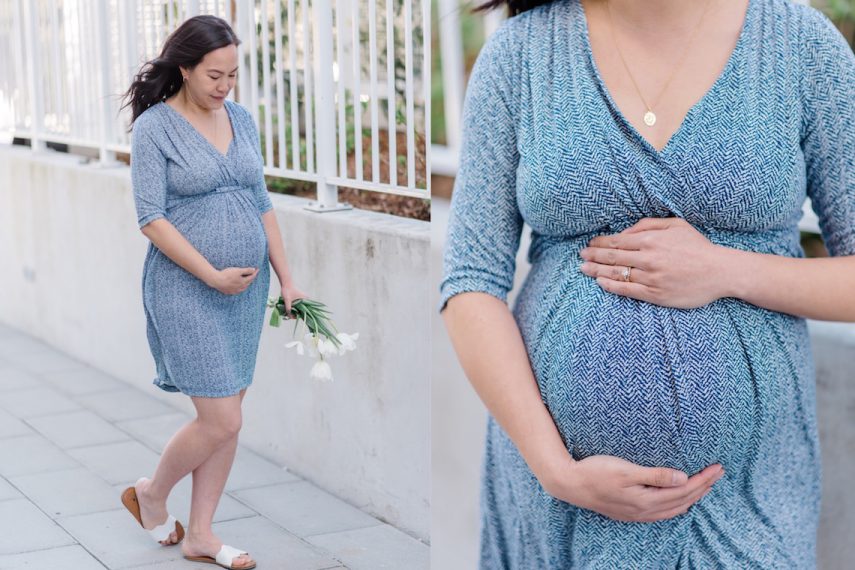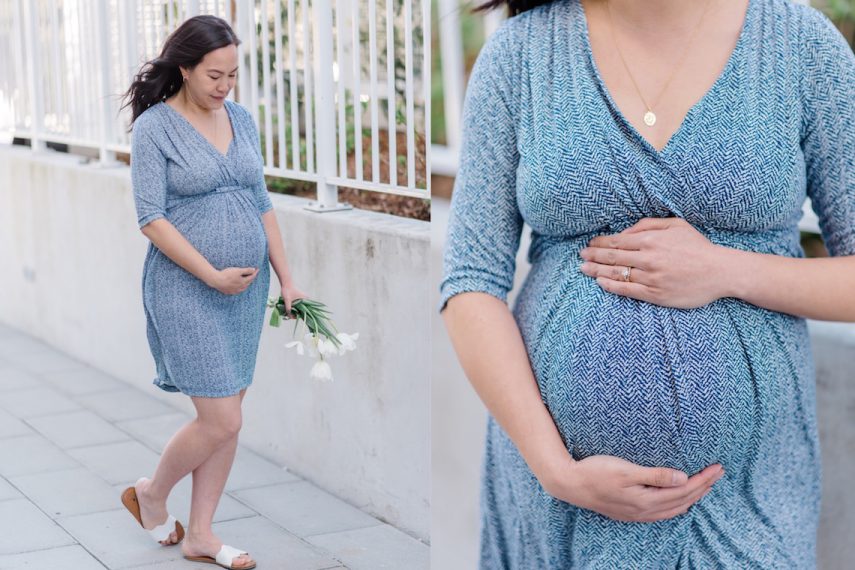 Based out of Edmonton, Alberta, The Fourth is short for the "fourth trimester" — the 12-week postpartum period after women give birth and transition into motherhood.  As a mom of three, founder Iris Toon wanted to design maternity wear clothing that fit her petite body and matched her preference for a minimalist aesthetic — particularly with a love of the colour black. If you're a fan of a minimalist aesthetic and neutral colour palettes for pieces that'll last you from the first to "fourth" trimester, check out The Fouth.
Ella Bella Maternity Boutique (Calgary, AB)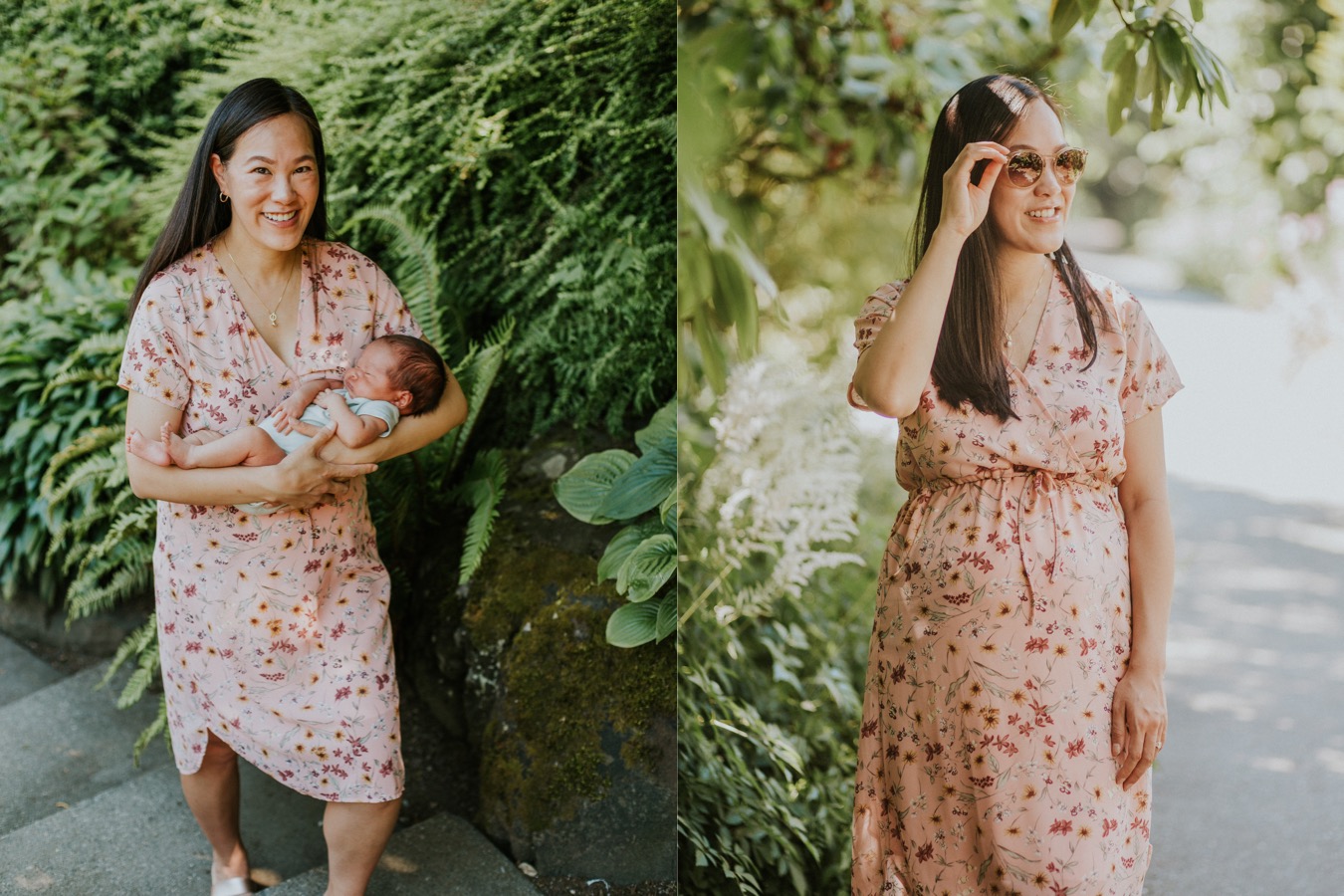 Based out of Calgary, Alberta, Ella Bella carries an extensive collection of maternity wear. You can pretty much find every category of apparel on their website — including activewear, bras, office-appropriate dress pants, denim, sleepwear, maternity leggings, and more — all catered towards expectant moms. I particularly enjoyed looking through their Maternity: Photoshoots and Showers section, which curates a beautiful and stylish assortment of dresses appropriate for special occasions like your baby shower or a pregnancy photoshoot. For more simple and affordable maternity clothes, they also have their own in-house Ella Bella basics line, with pieces beginning at $40.
Carry Maternity (Toronto, ON)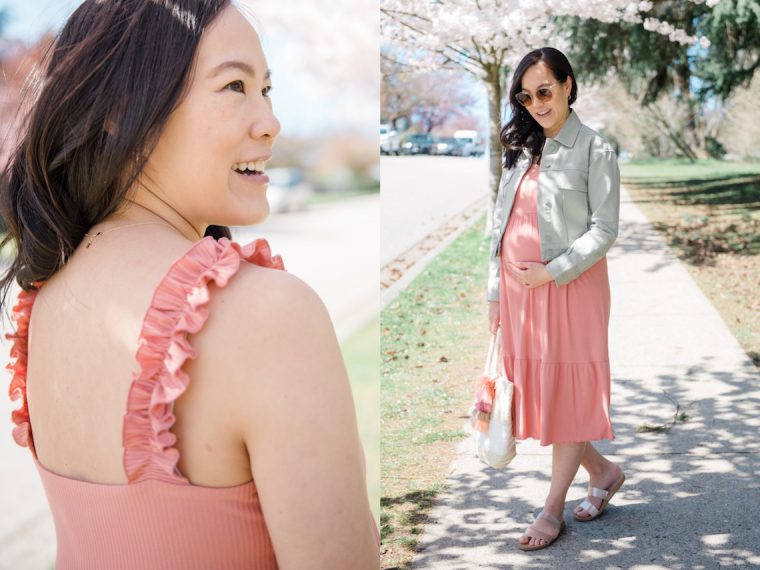 Run by mother and daughter duo Pat and Kat Gillespie, Carry is a Toronto-based maternity clothing store. The name Carry was chosen for the meaning of "carrying" (as in, to be expecting): women carry a baby throughout pregnancy until they are delivered and then parents continue to carry their children. Together, Pat and Kat collaborate on the design of their in-house line Carry, buying from other on-trend maternity wear brands, and advising customers on style and fit.
Sonday the Label (Toronto, ON)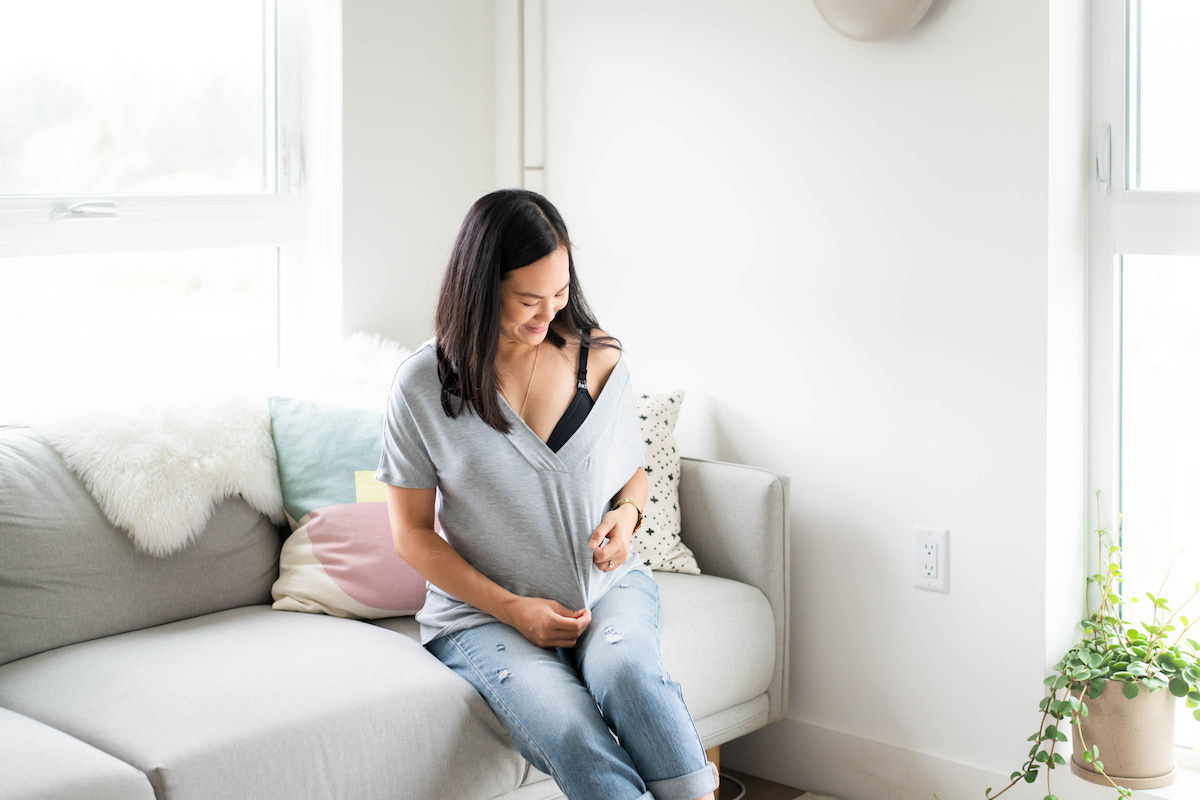 The newest Canadian maternity clothing store included in this round-up is Sonday the Label, a woman founded and owned business that makes every garment ethically in Toronto, ON.  Their online shop opened in May 2021, launching with a capsule collection of beautiful staples like an all-season little black dress, nursing tee, and soft sleepwear that's also designed to be nursing-friendly. All their pieces are made from super-soft, breathable, stretchy fabrics and are made to be worn before, during & after pregnancy.
Never Mind Clothes (Ottawa, ON)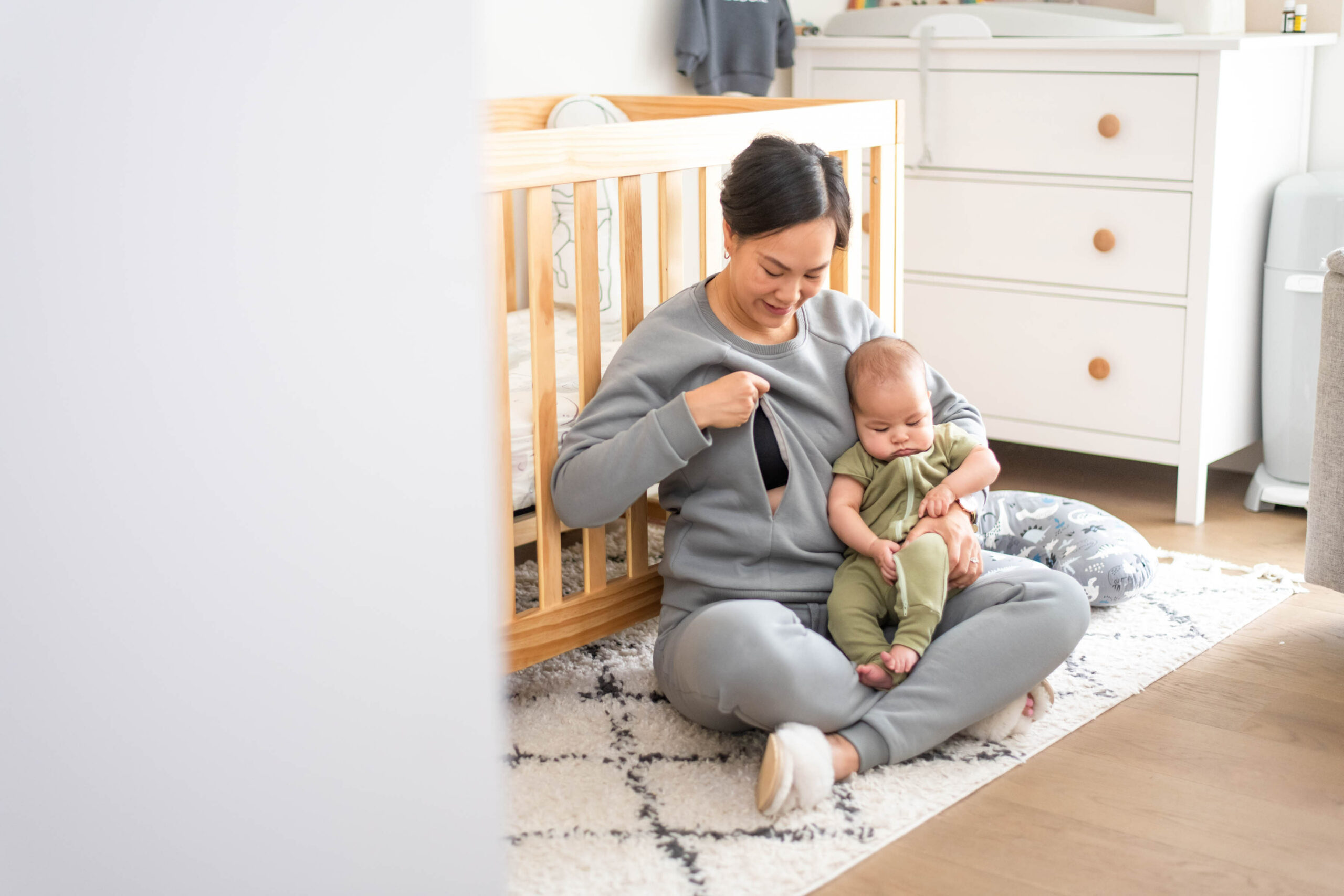 Founded in December 2020, Ottawa's Never Mind Clothes specializes in maternity and nursing clothes that are Canadian-designed and manufactured in Europe with a thick and durable cotton blend. For many women, breastfeeding can be nerve-wracking and stressful, especially in public. Never Mind's sweatshirts, sweatsuits, and dresses feature hidden zippers that instill confidence in moms who want to nurse in public without undressing or revealing too much.