A Canadian maternity wear brand based out of Edmonton, Alberta, The Fourth is short for the "fourth trimester," the 12-week postpartum period after women gives birth and transition into motherhood.  As a mom of three, founder Iris Toon wanted to design maternity wear clothing that fit her petite body, would be versatile enough to last beyond pregnancy, and matched her preference for a minimalist aesthetic.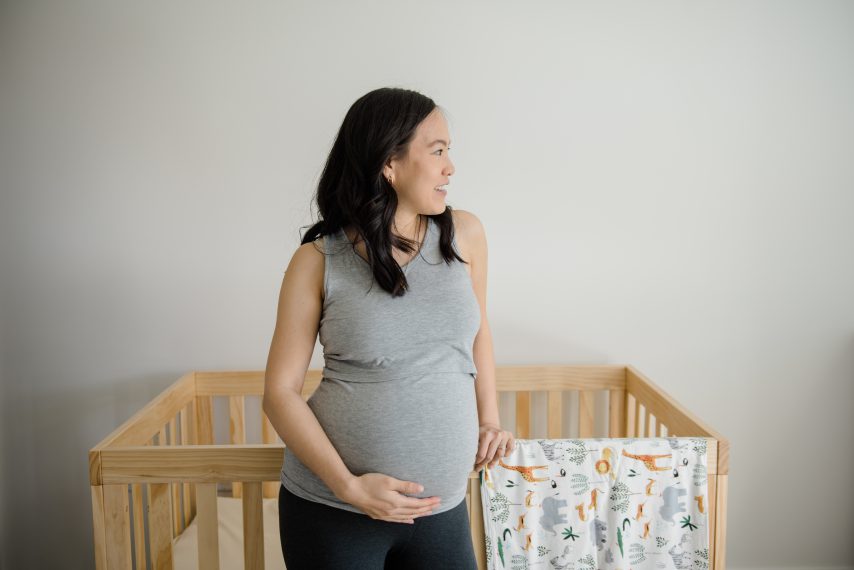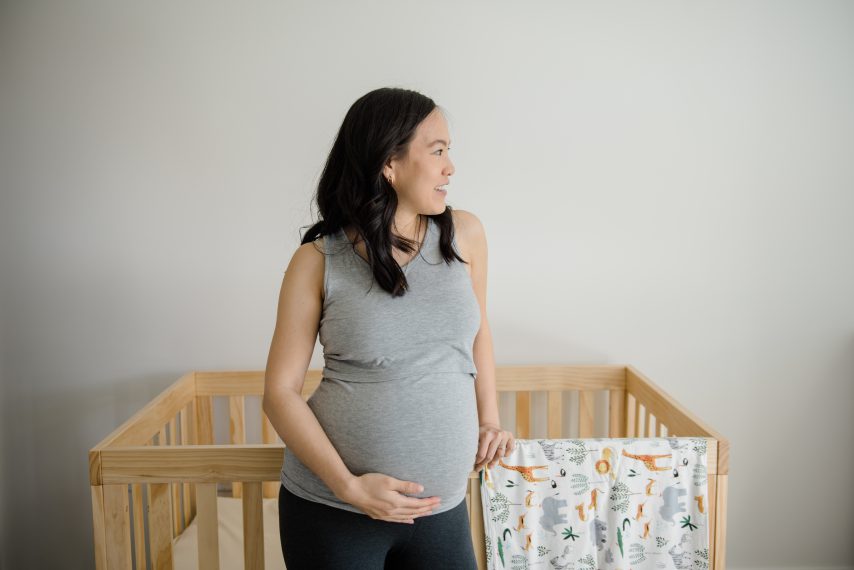 Opening The Fourth helped Iris overcome her postpartum anxiety (PPA), which is a sometimes-stigamatized and not-talked-about-enough condition that affects approximately 10% of new moms. In her own dealings with PPA, a personal journey which Iris shares on The Fourth blog, she reveals how after having three kids, she felt like she had lost her own identity, forgetting about herself, what she loved, and what brought her joy.  With the guidance of a counsellor, she began to make small and simple changes in her life, like making more time for self-care (beginning with a Sephora splurge on skincare products!), waking up early to enjoy a mug of coffee with no interruptions, and watching romantic comedies which made her laugh.
According to Iris, in hindsight, starting her own business with The Fourth was one of the biggest blessings which came from her PPA, and provided her with a creative outlet to connect with other moms and support their needs.
The Fourth online maternity wear shop launched in April 2020 (yes, in the midst of a pandemic), carrying maternity, nursing and lifestyle apparel pieces, with almost everything designed in Canada.
The cuts and colours in The Fourth's curated collection are versatile enough to be mixed-and-matched and worn over and over again. Think: oversized cardigans, cute dresses with simple patterns, tees and blouses which double as nursing tops, and hoodies and longsleeves. Most of the pieces are one size, with details on the website suggesting approximate fit. Many of her maternity and nursing pieces also cross-over into her 'lifestyle' collection, meaning the fit and cuts of The Fourth pieces are versatile enough to take you through to the fourth trimester.
If you're a fan of a minimalist aesthetic and neutral colour palettes for pieces that'll last you from the first to "fourth" trimester, check out The Fouth at the-fourth.ca.