Due to social gathering restrictions, we didn't have plans to host a baby shower event, so didn't think we would need to put together a baby gift registry. However, after speaking with recent new moms (and you know they give the best advice!), we decided to put together an online baby wishlist anyway, both as a personal checklist of what we wanted to buy for ourselves, and also to have something on hand in the case that someone did ask us what we wanted, we'd have a website to direct them to.
Instead of putting together a baby registry at a single store, we used the free online service Babylist to create our baby wishlist. Babylist conveniently allows parents-to-be to save items from any online shop and organize on a central hub. As we put together our own baby gift registry, I gave some thought to what makes a good baby registry list and here are the parameters I came up with.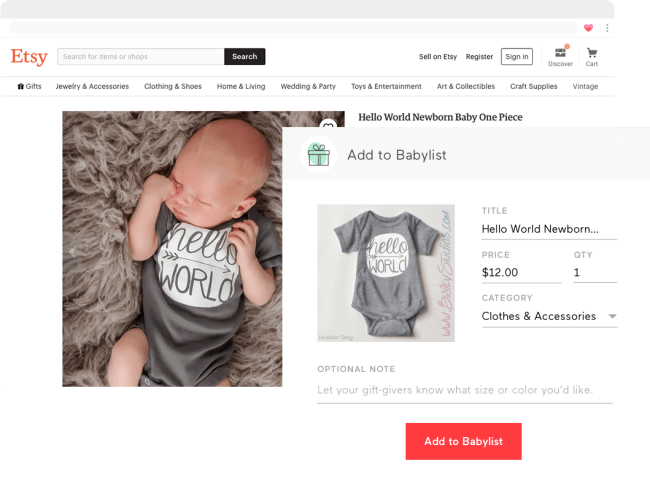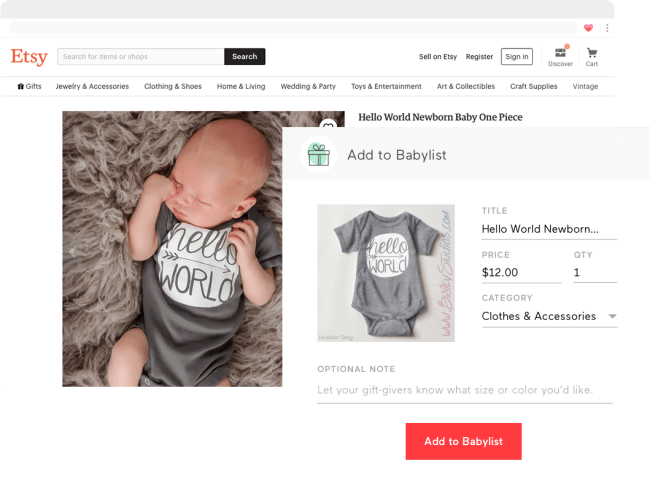 What to Put on a Baby Registry: My Baby Registry Criteria 
There's no right or wrong way to do a baby registry, it's completely up to you, but these are four things I personally kept in mind when we put ours together.
1. Include Variety
First of all, we wanted to include as much variety as possible. We included 25+ items, at many different price points (starting at $20) so gift-givers don't feel pressured to spend beyond their budget.  The items registered should also be widely available (online if possible, especially during Covid), rather than at a niche shop or boutique.
2. Find relatable products
Secondly, we wanted to include items that were relatable, something that the gift-giver would understand and feel at peace with purchasing. For example, a baby bathtub or hooded towels have obvious functions. Nipple shields or post partum ice packs, however, seem too functional, niche and personal to be gift-like. As one of my friends and I joked, what if those were the only remaining item left on your registry and your uncle or your dad's friend got you nipple shields?!
3. Give gift-givers some choice
Third, gift-givers generally like having some sort of choice in the final item they buy. For items where there are different pattern or colour options to choose from (for example, crib sheets or pacifiers), it'd be nice to leave the details to the gift-giver, so it feels less transactional and they feel like they've put some thought into the matter, rather than simply paying for something off a baby checklist.
4. Keep reusability in mind
Lastly, we kept reusability in mind, so we avoided disposable items like diapers (even though we could really use some!). A good gift registry item, in my opinion, should be something that is memorable, can be used over and over again, and something that'll make you think of the gift-giver every time the item is being used.
Should you include big-ticket items in your baby registry?
For us personally, we left off big-ticket items like a crib, stroller, car seat, or nursery glider as those are core items that cost hundreds of dollars that we'll be buying ourselves. However, where it might make sense to include more expensive, big-ticket items for a baby registry, is if you have a group of friends, relatives, or co-workers who are hoping to buy you a baby gift, and they are looking for something to chip in together for. There's a function on Babylist which caters for items intended to be a group gift.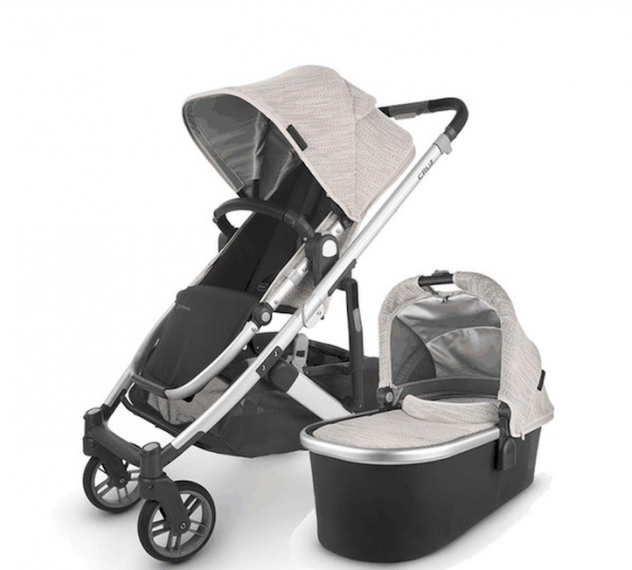 10 Things I Put on My Baby Gift Registry
Following the criteria I outlined above, here are ten types of items that we put on our baby gift registry.
Note that we made the personal decision not to include books, clothing or stuffed animals. As I shared in my 20 Surprising Things I Learned in My First 20 Weeks of Pregnancy, those will be the most common items that people will gift you when they don't know what you need, and we didn't want to end up with an excess of items — especially clothing that baby would outgrow before we had a chance to use them!
1. Changing Mat
Marked as a 'must-have' item on our baby registry, we were flip-flopping between the Keekaroo Peanut Changer or the Skip Hop Changing Mat, and decided on the latter because it was better value. Both are plastic and easy-wipe, eliminating the need for cleaning sheets between diaper changes.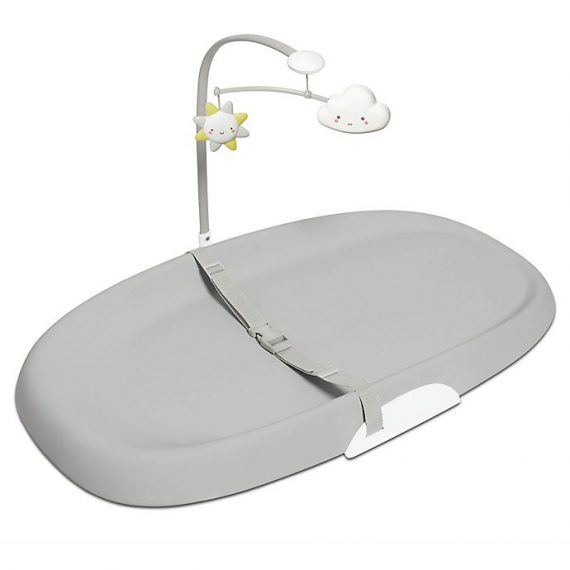 2. Baby Bathtub
We also marked the Skip Hop Moby Smart Sling 3-Stage Bathtub as a 'must-have' on our baby registry. There are other matching bath accessories from the same collection that we also included — a rinser, kneeling mat, etc. that can be bundled with the main bathtub, or be purchased separately.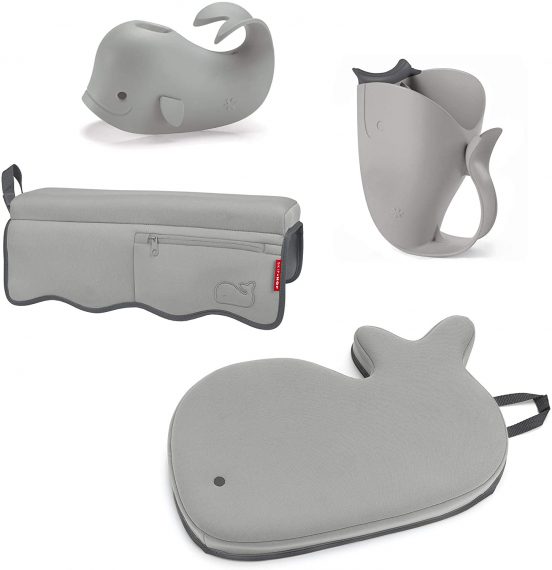 3. Hooded Towels and Wash Cloths
In the spirit of supporting local, we put down a preference for the Vancouver-based Loulou Lollipop baby brand which is widely available in-stores and online, with tons of adorable, can't-go-wrong patterns to choose from. Other cute, cozy and practical items to potentially include in a baby gift registry include swaddle blankets and burp cloths.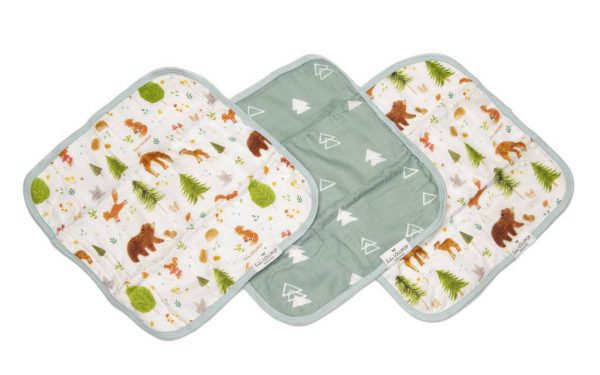 4. Teething Items and Pacifiers
Similar to towels and washcloths, teething items and pacifiers are functional and inexpensive, 'can't-go-wrong with' items, with many different colour and options for the gift-giver to choose from.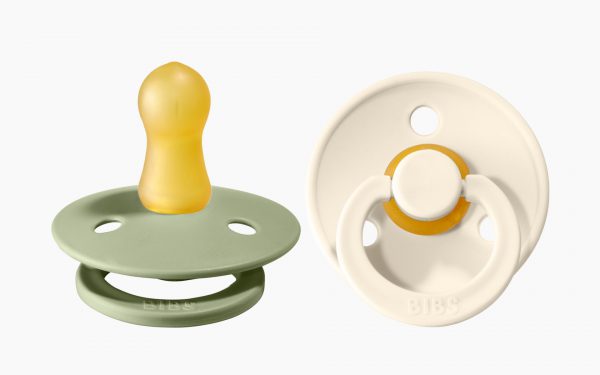 5. Organic Crib Sheets
We specifically included crib sheet brands with organic options, as our Obasan crib mattress is organic. Loulou Lollipop and Pehr were our Canadian brand preferences. Speaking of Pehr, they are also known for their "Pom Pom" canvas storage baskets. I would have loved to include those in our registry as well, but haven't figured out the exact size we need, so decided to leave them out for now.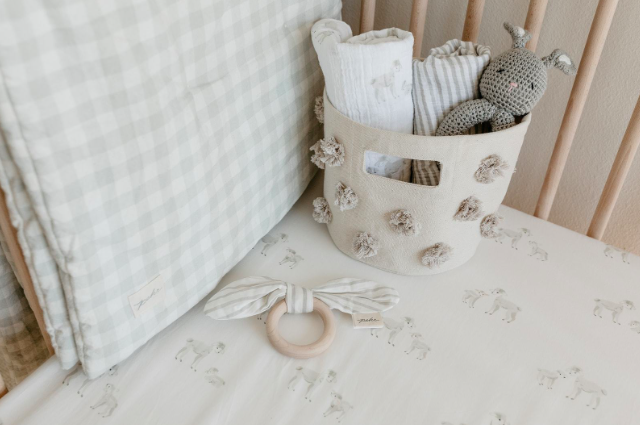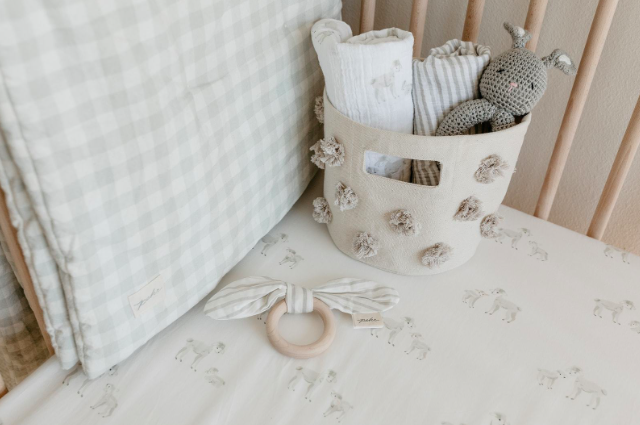 6. Portable Change Mat
We included the "Sprout" Portable Change Mat from Vancouver' Herschel Supply Co. as I thought that would be a relatable brand for gift-givers, especially those without kids.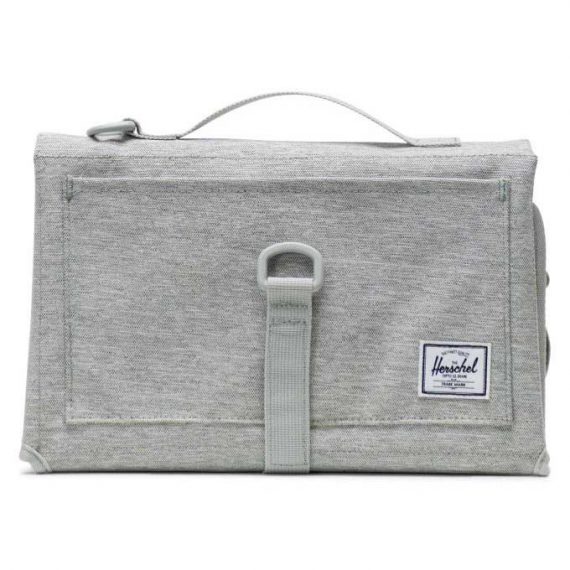 7. Diaper Genie
We debated about whether a Diaper Genie was too 'functional' of an item to put on our gift registry — this is literally a garbage can for diapers — but to our surprise and delight, this was the first item that a friend 'reserved' on our registry to buy for us.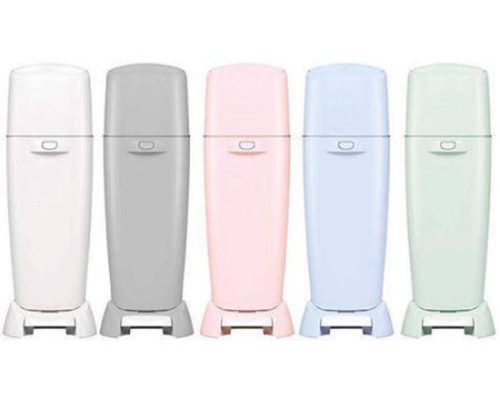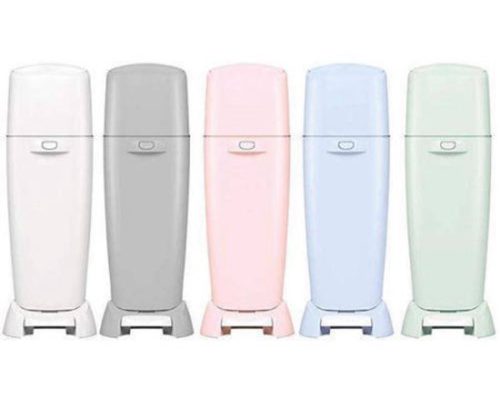 Baby Bottle Set
A must-have set for newborns. Very functional, but it felt 'gift-like' because it comes in a set.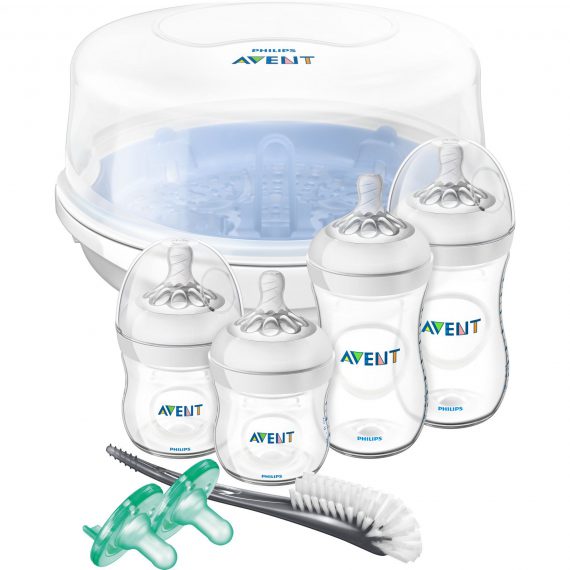 High Chair
As long as you have the space for, and don't mind storing, a high chair for a few months until it's ready to be use, this is a good item to include in a gift registry. If you don't receive it, you still have tons of time to get it for yourself.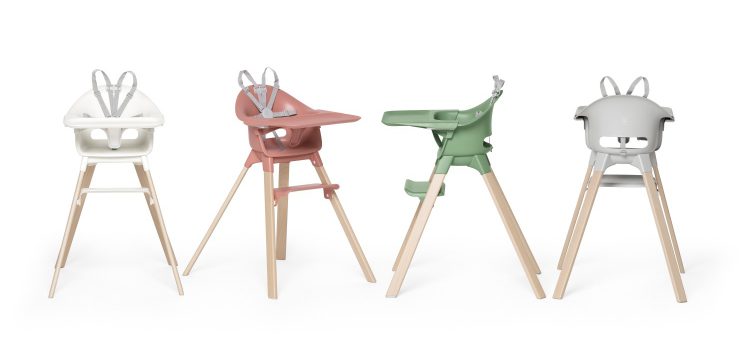 Food Tray and Bib
Similar to a high chair, a food tray and bibs are not items we'll be needing right away, but it's good to plan ahead a couple of months and think in advance on what you might need in the future.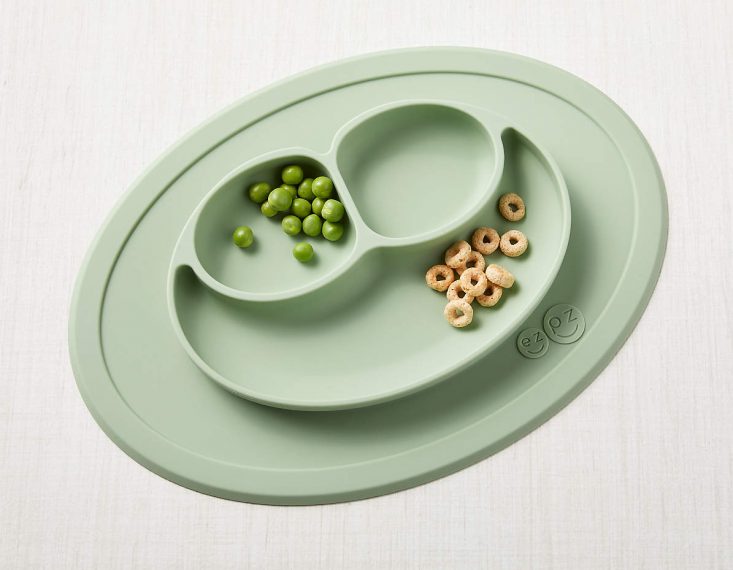 —
Overall, we found that putting together an online baby gift registry was a good exercise to go through and helped us make a checklist of things we would need over the next few months. I liked the convenience of using Babylist for our baby gift registry, and are happy we have a free online site to store links to items we need.