Part of the Glowbal Restaurant Group, The Roof at Black + Blue has undergone a dramatic transformation in recent months and is set to unveil a new garden-inspired design and refreshed menu on March 18, 2021. Perched above Alberni Street, The Roof first opened in 2013 and has been a favourite locale for outdoor al fresco dining in Vancouver's downtown core.
Here's a sneak peak at the results of The Roof's transformation of its third-floor dining room and lounge into a Westcoast-inspired, lush garden oasis: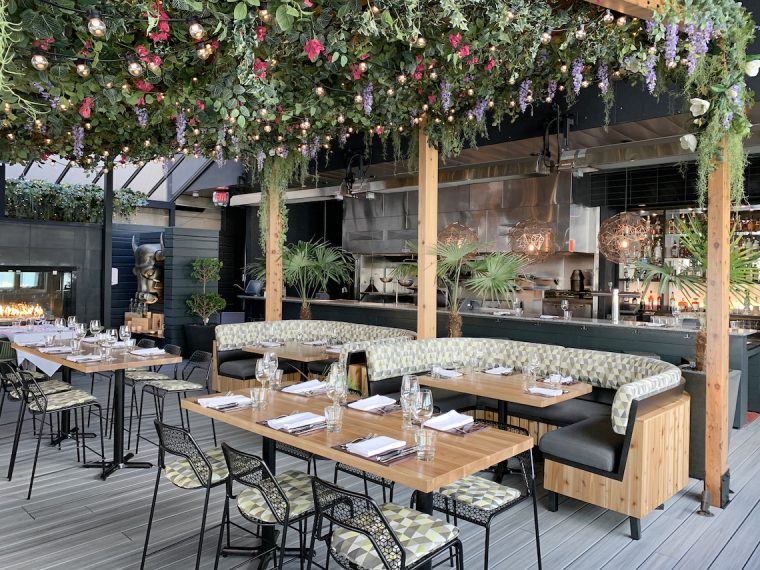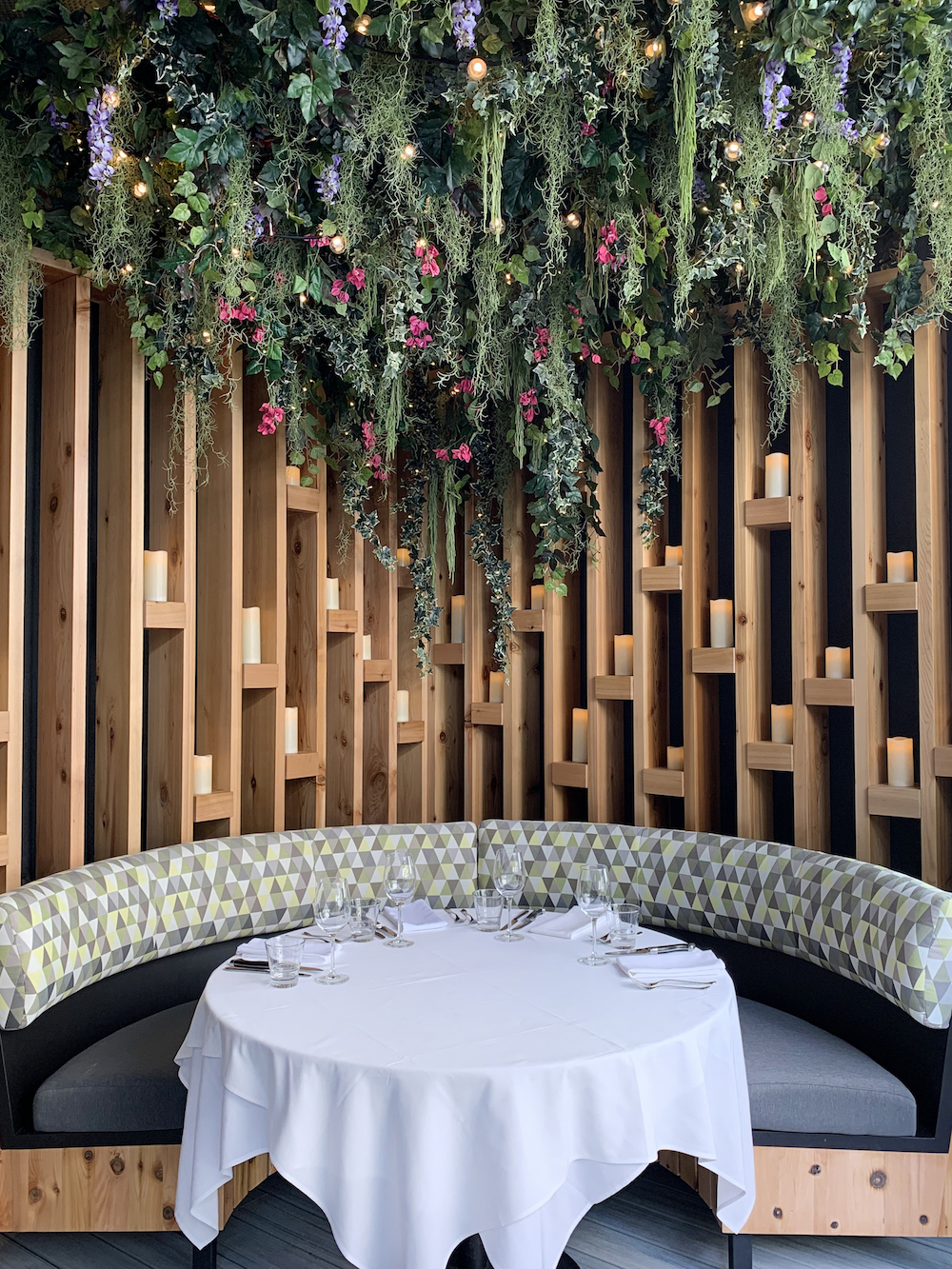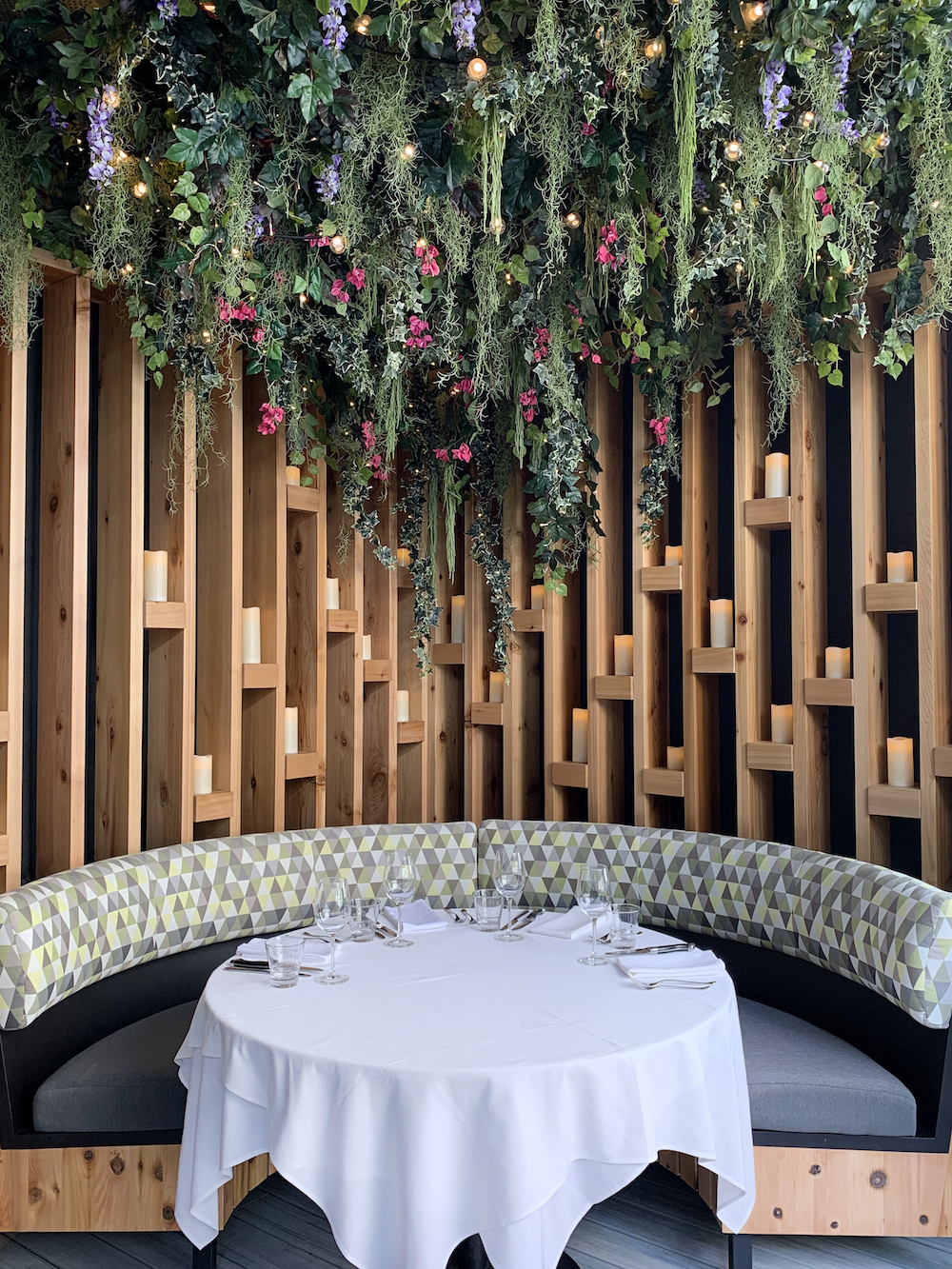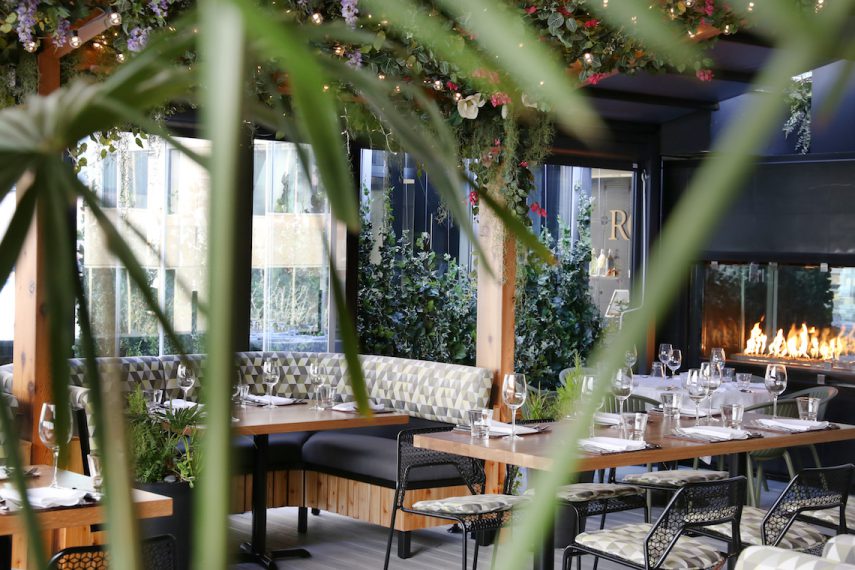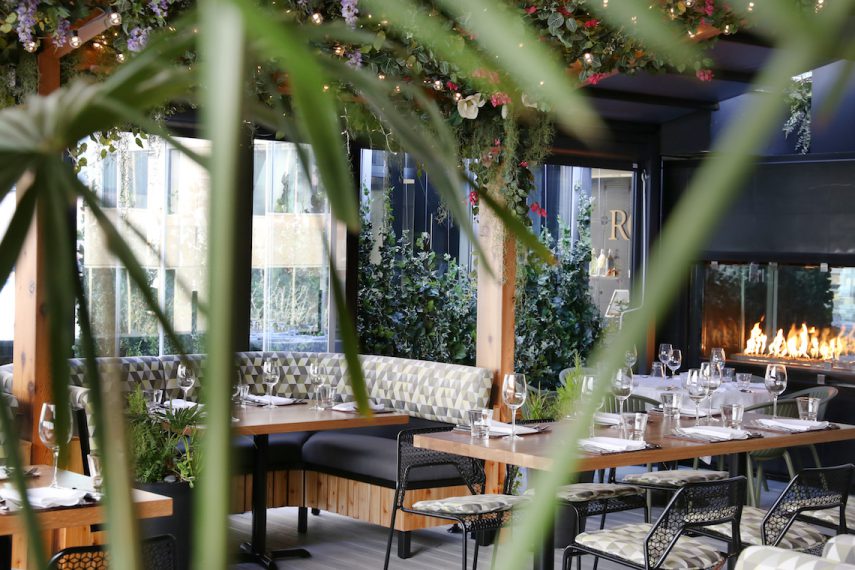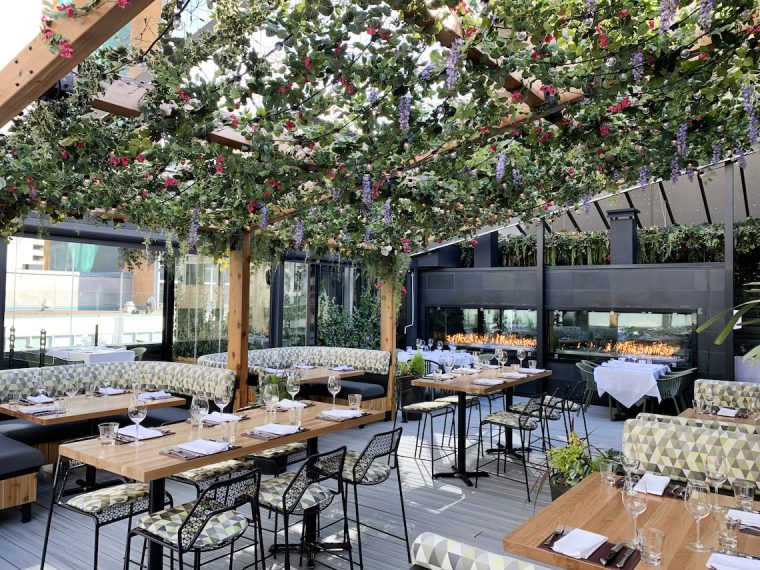 The design inspiration behind The Roof's new rooftop terrace
The restaurant began renovations in early February and enlisted award-winning Vancouver boutique design firm MONARC Interiors to help reimagine the rooftop venue in a more contemporary, West Coast aesthetic. The Roof's update has brought in a fresh look with a new design concept showcasing warm millwork, soft grey wood-plank flooring and an abundance of verdant greenery with integrated lighting.
The new indoor-outdoor space feels both luxurious and earthy; a romantic setting enhanced by flickering candlelight and biophilic elements that provide a connection to the natural environment. In order to create a dramatic arrival experience, guests will emerge from the elevator and enter the restaurant space through an intimate garden corridor under an awning of greenery, florals and cascading twinkling lights.
"For The Roof refresh project, we really wanted to breathe new life into the space. We kept the design palette very simple with custom cedar wood millwork and varying combinations of plants, flowers, candles and lights throughout. The result is a garden oasis with a rustic contemporary vibe." – Monica Jeffers Mcleish, Lead Designer, MONARC's lead designer. 
Vancouver-based studio Peregrine was brought on board to design custom planter boxes, curved cedar booth seating, a grand garden pergola showpiece, and a wooden feature wall mounted with floating candles and lush foliage suspended overhead. In keeping with the natural earth-tones throughout the space, seating includes relaxed dining chairs in olive green and custom fabric upholstery by textile designer Sina Pearson in hues of green, cream and grey.
"The Roof has been a long-time favourite destination for open-air dining in Vancouver, and this fresh, contemporary design concept will serve as an enchanting backdrop for guests to enjoy our new menu offerings." – Emad Yacoub, CEO, Glowbal Restaurant Group. 
In addition to the restaurant's design makeover, The Roof's culinary team will also introduce a menu that highlights west coast grill items – beef, chicken, fish, and seafood all prepared on the Josper Grill. In addition, fresh oyster platters, a stunning seafood tower, and fresh salads can also be found.
Beginning Thursday, March 18 The Roof at Black and Blue will be open for lunch and dinner daily, with Happy Hour offered from 2:30 to 5:30 p.m, and reservations available online. For more information, visit glowbalgroup.com/the-roof.