Knix is a Canadian intimates brand that designs comfortable pieces like wireless bras, leakproof period undies, and other pieces to make you feel more comfortable in your own skin. Being that Knix is a company that celebrates diversity in body types and makes a point of boosting women's body confidence through their pieces, I wasn't surprised that they had a section in their online store for maternity and postpartum pieces — a sensitive time when your body goes through massive change and comfort is top priority.
Knix Discount Code 2023:Use my code MODERNMIXVAN_KNIXLOVE for $10 off orders $100+ at knix.com.
Here's a review of two Knix pieces I've worn during pregnancy and my thoughts:
Review: Knix SuperStretch Underwear
Heading into my third trimester of pregnancy, some of my pre-pregnancy undies are suddenly getting too tight, with the elastic waistband uncomfortably cutting into my hips.  In search of better fitting underwear suitable to accomodate growing hips and a baby bump, my favourite by far have been the Knix SuperStretch undies. Made from a combination of nylon and spandex, Knix SuperStretch underwear is buttery soft, lightweight, super stretchy, and feel like you're wearing nothing at all.
They come in both a boy short and bikini cut; both styles are seamless and elastic-free, which means no digging in anywhere, even as your body grows. Would definitely recommend these as they adapt perfectly to the body as it changes and grows throughout pregnancy, postpartum, and beyond.
Review: Knix Leakproof Nursing Tank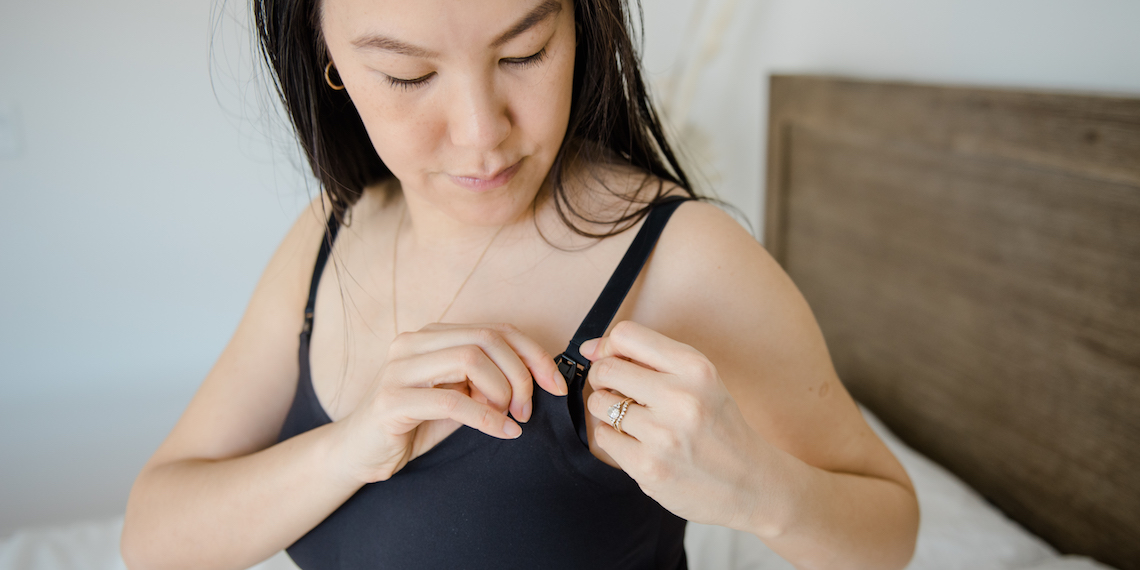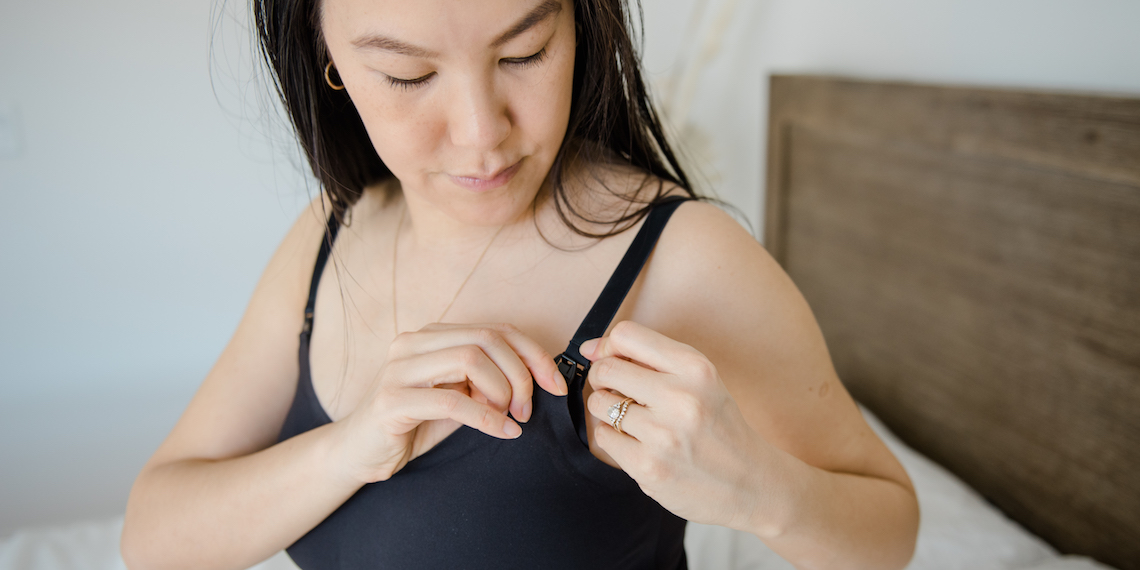 This reminds me of the pre-pregnancy Knix Bodysuit I have, but in a tank version with a clasp for nursing. The tank is wireless and molds to your body, but the supportive fit felt a bit constricting up top (even though it's supposed to relax and mold to your body over time) and didn't have that buttery soft feel I loved about the SuperStretch underwear. Although the leakproof nursing tank can certainly be worn during pregnancy — it fit tight on the bust, but was slightly loose around the bottom seam — I think I will find the most use from this post partum. It comes with removable absorbent pads with 'leakproof technology'.
If you don't feel the need for a full tank top, the Knix Leakproof Nursing Bra could be a good alternative and might be easier to put on with the 5-row back closure.
—
For more information about Knix, head to their website at: knix.ca or visit the Knix Vancouver retail shop at 2146 W 4th Ave in Kitsilano.