Based out of Pictou County in Nova Scotia, Oh Mother is a Canadian gift box company that features items curated for every stage of motherhood, from pregnancy to postpartum and beyond. In my second trimester of pregnancy, I was gifted the Oh Mother Pregnancy Care Kit (the 'Soon To Be Momma' pregnancy gift box), which contains an assortment of nine specialty items, curated with self-care and relaxation in mind.
When going through pregnancy, our friends and family around us can get so focused on the baby by buying gifts for the unborn child, that sometimes the mom-to-be feels forgotten.  We're the ones carrying baby around in our bellies for nine months, what can we do to soothe our anxieties and ease our own discomforts, while we're waiting for the little one to arrive?
What's in the Oh Mother Pregnancy Care Kit?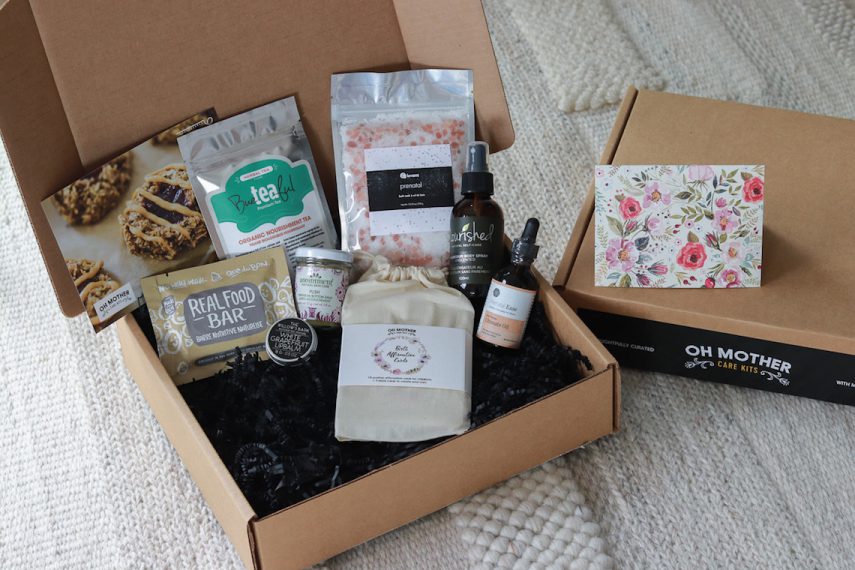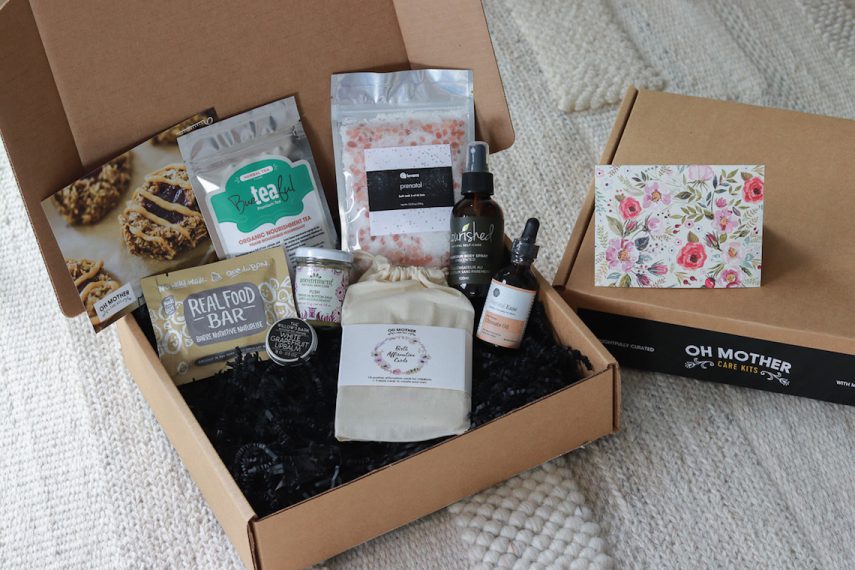 Each expectant mom care package contains nine items, with a focus on Canadian products that contain natural ingredients and do not use harmful chemicals or toxins in their formulations.
Prenatal Bath Soak
Push Perineum/Bottom Balm
Magnesium Body Spray
White Grapefruit Lip Balm
Belly Oil
Organic Nourishment Tea
'Oh She Glows' Recipe Card
Real Food Oat Bar
21 Card Deck of Inspiring Birth Affirmations
Many of the self-care items, like the bath soak or body spray, can be used whether you're pregnant or not, but my favourite items in the box were those catered specifically towards pregnancy. For example, my favourite item in the box is the Prenatal Ease Ultimate Oil, a nutrient-rich botanical blend that helps moisturize, soothe, and revitalize the skin around your belly, and improve the skin's appearance of stretch marks.
I also really loved the Birth Affirmation Cards, which have empowering messages of encouragement, to help with fostering a more positive outlook around pregnancy and childbirth. These cardstock cards are meant to be hung throughout your home, as regular reminders of the amazing journey you're currently going through.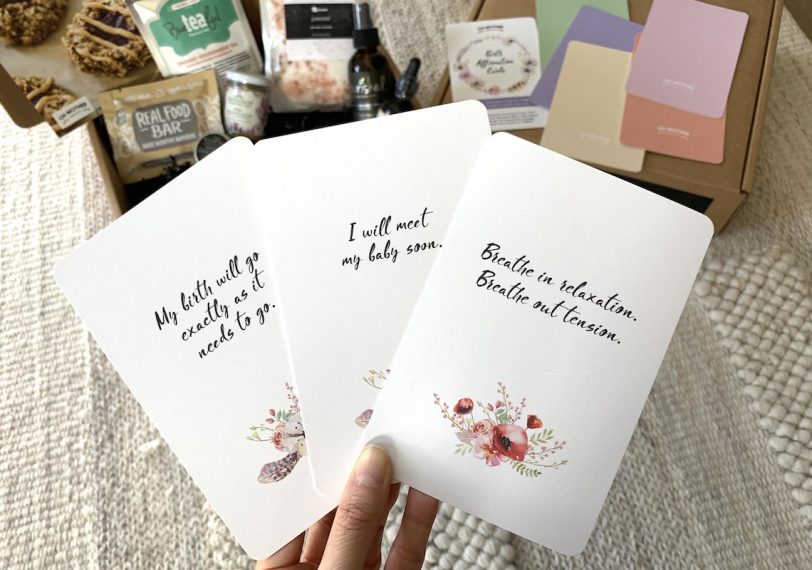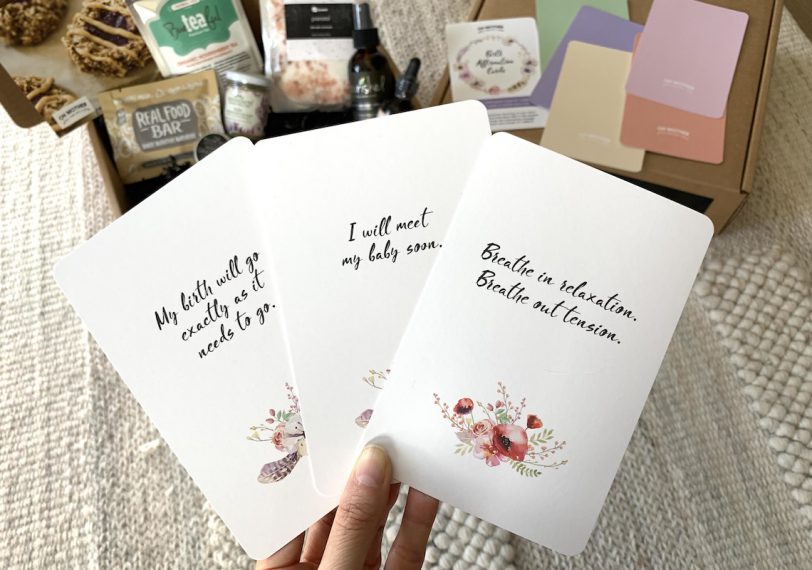 Oh Mother was founded by mom Nicole Landry
Unsurprisingly, Oh Mother was founded by a mom, Nicole Landry, who wanted to share a gentle nod of encouragement to help moms bring a little focus onto themselves.
Moms deserve so much more care and attention than they normally give themselves. My hope is that in receiving your delivery of an Oh Mother Care Kit, you'll be reminded of your strengths and worthiness. These care kits are also intended to inspire a self-care practice that meets you where you're at. It will be there when you find the time to use it; when you need to take a relaxing bath, when you're craving a sweet treat or when you just need a little pampering."

– Nicole Landry, Founder, Oh Mother
Whether you're looking to treat yourself in pregnancy, or gift a Canadian pregnancy gift box for a mom-to-be, take a look at what Oh Mother has to offer. The Oh Mother Pregnancy Care Kit is $124 (free shipping to Canada) and is available online at: ohmother.ca.