With Spring Break just around the corner, Vancouver's Main St. Brewing is rolling out a new collection of vacation-themed beer that'll help beer lovers satisfy their wanderlust desires from the comforts of home.
The series will see the Mount Pleasant brew crew whisk drinkers away to their favourite tropical exotic locales on a monthly basis via signature getaway-themed beers that channel the very best elements of the vacation experience — relaxing in the departure lounge, taking in the tropical views, lounging by the pool and slipping toes in the sand while watching the sun set.
Launching on Friday February 19, the first beer in the series is "Departure Lounge", a tropical, easy drinking entry in which hibiscus flowers and Mosaic hops meld to complement the lemon and black pepper characters of this farmhouse grisette.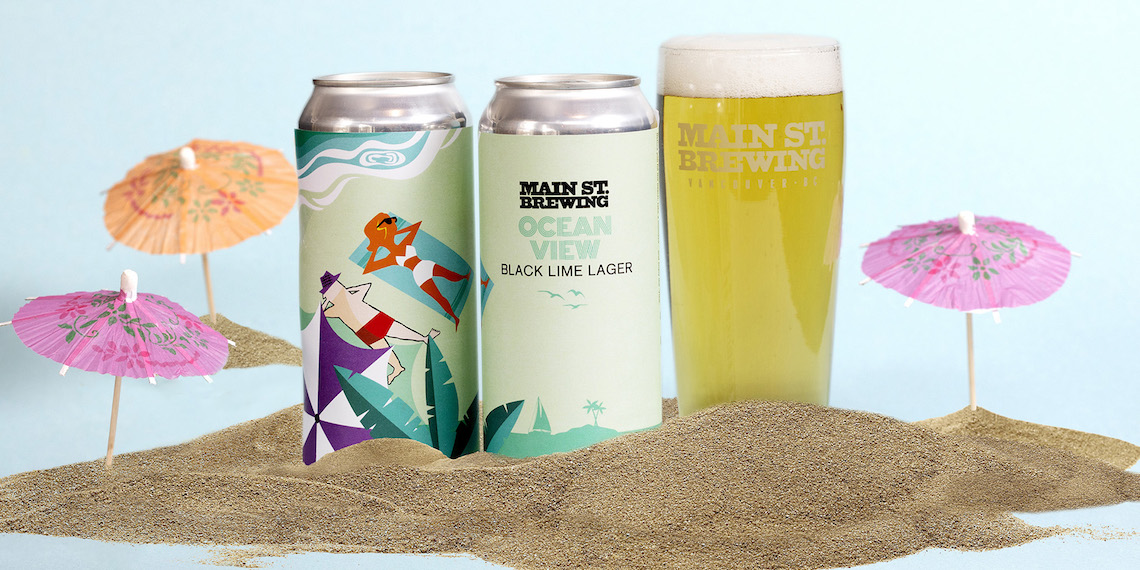 In mid-March, Main St. will check beer lovers into their dream hotel and usher them out onto the balcony to breathe in the horizon with "Ocean View", a crisp, light and supremely sessionable lager with an unmistakable aromatic tang of black lime that ebbs and flows with the tide.
"The genesis of this series came from the realization that we're all in desperate need of a holiday reset to put the past year in our rearview. We want to help people take a little trip — even if just in their mind — back to a time when heading off for a tropical getaway and hitting the beach was simply something we all took for granted." – Nigel Pike, Co-Owner, Main St. Brewing.
For more information on Main St. Brewing or to stay up to date on all the latest beer launches, visit mainstreetbeer.ca, or follow them on Instagram at @mainstreetbeer.