Cold weather gives us permission to indulge in feel-good comfort food, and what's better than a steaming mug of hot chocolate in the middle of winter? On from January 16 to February 14, the 11th Annual Hot Chocolate Vancouver features 39 participating retailers. With a total of 87 creative flavours of hot chocolate available, you could easily indulge in a different mug of hot chocolate every day for the duration of the month-long celebration.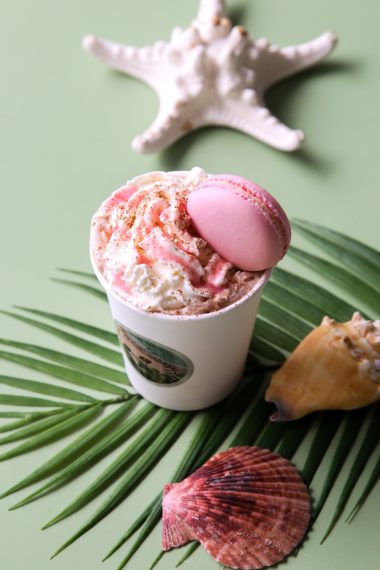 Here's a list of participating vendors. To help you better plan your visit, (T) indicates takeout, while (LCS) indicates limited cafe service.
49th Parallel Coffee Roasters with Lucky's Doughnuts (LCS)
Baker and Table (LCS)
Beaucoup Bakery (T)
Bel Cafe (LCS)
Bellaggio Canada Place (T)
Bellaggio Hornby (LCS)
(The) Bench Bakehouse (T)
Beta 5 Chocolates (T)
Bjorn Bar Bakery (T)
Butter Baked Goods (LCS)
Cadeaux Bakery (T)
Caffe Artigiano (LCS)
Chez Christophe (T)
Doughgirls (LCS)
East Van Roasters (T)
Everbean Cafe (LCS)
Fife Bakery (T)
Fufú Café (LCS)
Gem Chocolates (T)
Giovane Cafe (LCS)
Glenburn Soda Fountain (T)
Honolulu Coffee (LCS)
Kafka's Coffee (T)
Koko Monk Chocolates (T)
Koko Monk Hot Chocolate Lounge (LCS)
La Glace Ice Cream (T)
Ladurée (LCS)
Mink Chocolates (LCS)
Mon Paris Pâtisserie (LCS)
Nelson the Seagull (T)
Pacific Institute of Culinary Arts (LCS)
Passione Gelato (T)
Peaked Pies (LCS)
Sciué Italian Bakery Café (LCS)
Soirette (T)
Thierry Chocolate, Pâtisserie and Café (LCS)
Thomas Haas Chocolates (LCS)
Uno Gelato (LCS)
Zimt Chocolates (T)
Because we still are in the midst of a global pandemic, regulations that align with our province's Covid protocols continue to apply – even a highly anticipated hot chocolate themed celebration is no exception. Here are some of the safety guidelines in place for Hot Chocolate Vancouver 2021:
All featured hot chocolates will be available for takeout; select locations may offer limited cafe service.
You must wear a mask while in public spaces and whenever requested to by the vendors.
This should not be seen as an opportunity to socialize, and visits should be as brief as possible. Whether partaking solo or in the company of your immediate family or household bubble, this is still a great way to support the business members of your own community or neighbourhood.
Some retailers will be offering DIY hot chocolate kits that you may purchase to take home or gift to friends and family who cannot be with you in person this year.
For more information visit: hotchocolatefest.com.