Halloween in 2020 is going to look a lot different this year. As we adapt to 'the new normal', let's ditch unhealthy Halloween habits (like late nights, hangovers, and too much sugar), and replace with healthier habits instead. Whether you're getting together with your bubble this year, cooking up a feast for your family, or spending a night in taking care of yourself, we hope this post inspires you to have a fun, safe, and healthy Halloween!
Save your pumpkin seeds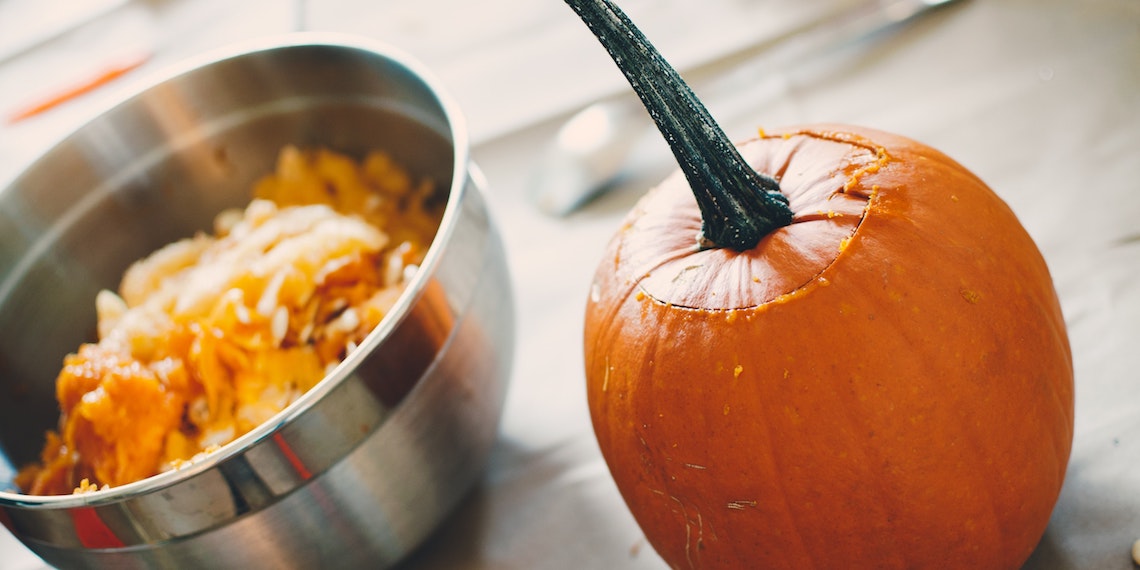 Carving a jack-o-lantern for Halloween? When you hollow out the pumpkin, save the seeds. You can wash, dry, and roast the seeds in a single layer on an oiled baking sheet for 30 mins at 300°F, then toss with your favourite spices for a heart-healthy snack. Pumpkin seeds are high in antioxidants, good fats and proteins, and can help reduce cholesterol and high blood pressure.
Try low sugar candy – yes, it exists! 
Think beyond the sugar-filled candy and chocolate that's synonomous with Halloween. We have good news: there areclean candy options that are better-for-you, like HerbaLand's Good News Gummies which only contains 2g of sugar per pouch, with 15g of fiber per bag. For Halloween, they have a limited-edition Good News Gummies "Trick or Trio", each pouch with three flavors mixed together: Blueberry Ghost, Peach Screams, Raspberry Spell. They are also made-in-Canada (support local!), non-GMO, nut-free, gluten-free, and vegan. It's candy without the scary parts.
Skip the hangover

Halloween parties are often associated with late boozy nights and next-day hangovers. Skip the booze this year — there are no large social gatherings anyway — and whip up some healthy and delicious seasonal beverages instead.  For example, make a naturally-sweet smoothie with pumpkin as the star ingredient. (Some ideas here and here). Feeling chilly? You can brew your own alcohol-free apple cider by simmering apple juice with allspice, orange peel, and a cinnamon stick. Or skip the jello shots, and make a fruit-filled jello dessert with berries, grapes, or mandarin oranges instead.
Replace sweet with savoury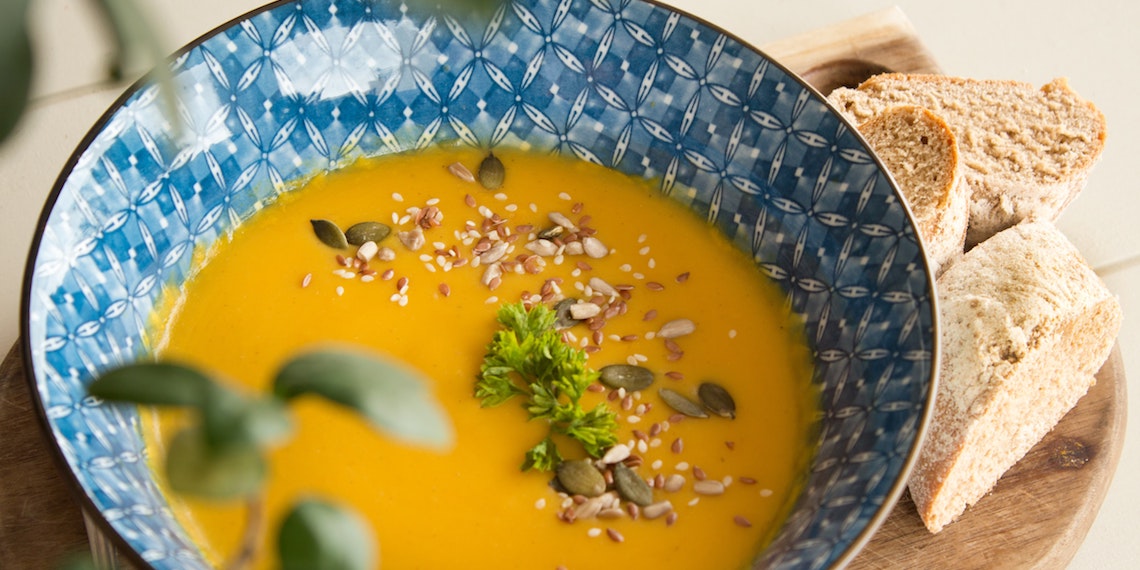 Bobbing for apples may not be Covid-friendly, but there are plenty of other ways to use in-season fruits and veggies in celebration of Halloween.  In October, in-season produce include: apples, pears, pumpkins, and squash. Think beyond sweet treats (like candied applies) and make savoury dishes instead with the essence of autumn. For example: butternut squash soup, roasted pears, or pumpkin curry. These recipes play on the natural sweetness of fall fruits and veggies, no added sugar required.
Treat yourself, no tricks
Finally, if you're exhausted from 2020 and in need of self-care, focus on yourself this Halloween – treat yourself, no tricks!  Light up a pumpkin chai soy candle, run a bath with a pumpkin bath-bomb, and settle in with a 3-ingredient DIY pumpkin facemask (all you need is pumpkin puree, honey, and milk). Spend the rest of your evening curled up with a scary novel (if you're into that) or with spooky Netflix classics like Stranger Things or Chilling Adventures of Sabrina.