One thing I will really miss about the holiday season, in this new world of social distancing, are holiday craft markets in Vancouver, and meeting in real life with artists, makers, and creators while shopping for holiday gifts. Among other holiday craft markets in Vancouver, an annual tradition of mine that's being canceled this year is attending Circle Craft Christmas Market, an event I've visited every year for the past decade.
One of the producers of Circle Craft Christmas Market was Andrea Sanders, and like the hundreds of artists and makers she's served through Circle Craft, she too, along with her husband Paul, temporarily lost her job in the wake of Covid. But that didn't stop her from thinking how she could continue to support local and do something for her community, especially with additional time on her hands.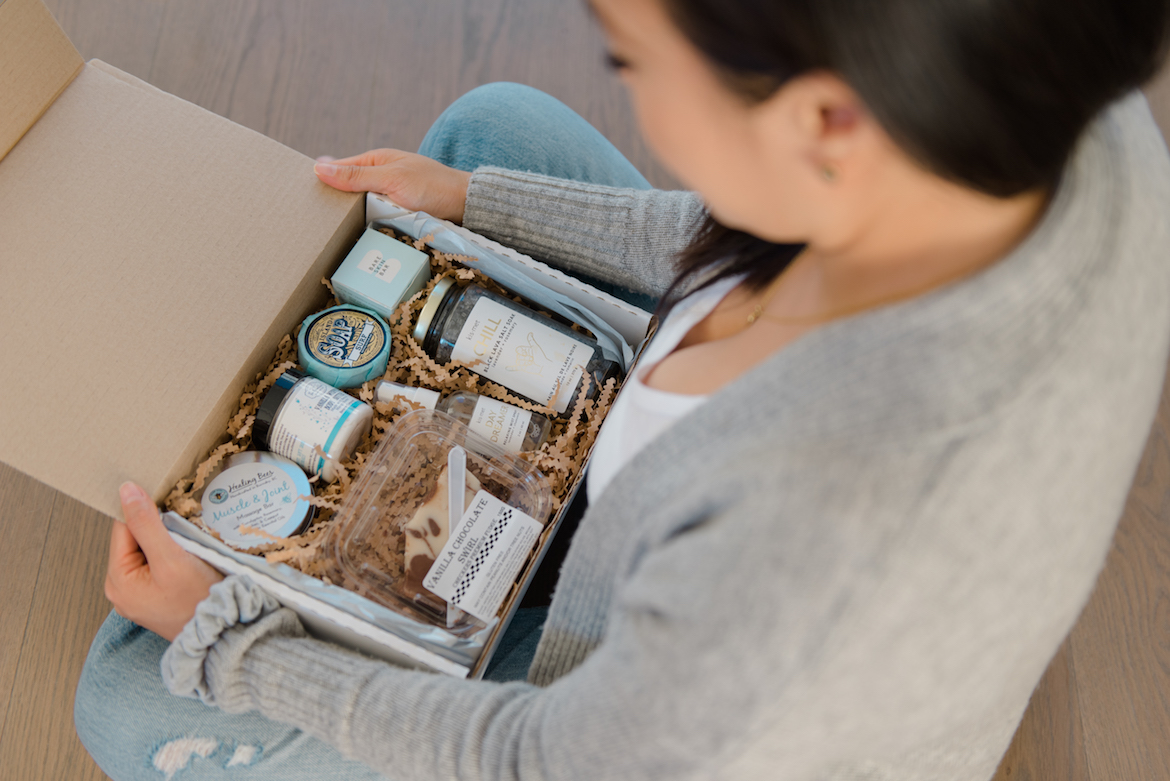 Introducing the first-ever A&P (Andrea & Paul) Collective Box, a curated gift box of handmade bath and body products, for de-stressing and relaxing from the comforts of home. All products in the A&P Collective Box are handmade here in British Columbia, even the packaging is sourced from locally owned retailers. Each box directly supports at least 7 small businesses, and includes 6 to 7 full-sized products from the following artisans:
With many markets and trade shows cancelled this holidiay season, as well as reduced tourism for the foreseeable future, we have all seen first-hand that many avenues of revenue for artisans have been cut off, so support for our amazing local makers will need to come from within. Our dollars have never meant so much to these small businesses. If the first A&P Collective Box is successful, Andrea and Paul have plans to continue creating gift boxes for different product categories.

2020 has been rough – exercise some self-care and treat yourself with A&P Collective's Pamper Box and support BC businesses at the same time! You may not be able to attend Circle Craft and other holiday markets in Vancouver this year, but you can still support local.
For more information, visit: www.apcollective.ca.