White Spot and Triple O's are the first family-casual and quick-service restaurant chains in Canada to feature the award-winning Impossible™ Burger from Impossible Foods. This made-from-plants burger patty, with a base of soy and potato protein, has a look, taste, and texture that's surprisingly meat-like, and appeals to those looking to have a more plant-based diet.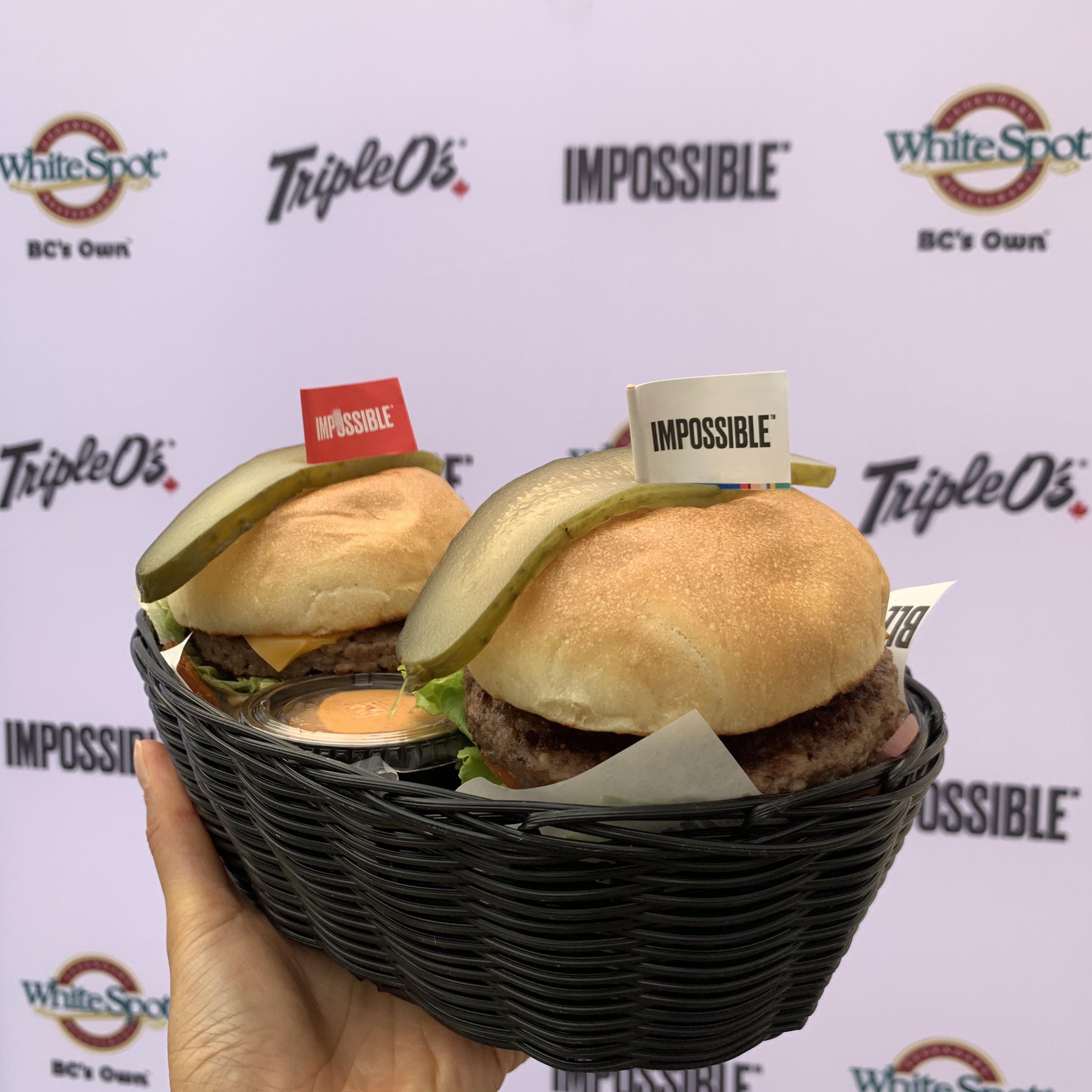 As part of a fall menu launch, the Impossible™ Burger is now available at all 62 full-service White Spot locations and 39 quick-service Triple O's across BC and Alberta. The Impossible™ Burger creations include:
The Avocado Impossible™ Burger (fresh avocado, pickled onions, crisp lettuce, vine-ripened tomatoes, jalapeño ranch), served with a choice of Caesar salad, The Spot's Salad, or creamy coleslaw and 'endless' Kennebec fries.
The Original Impossible™ Burger (crisp lettuce, vine-ripened tomatoes, secret Triple 'O' Sauce & signature pickle on top). Guests can combo up their burger with a selection of sides & beverages.
Diners can also substitute the Impossible™ patty into any burger on the menu at White Spot and Triple O's locations.
For more information, visit: whitespot.ca and tripleos.com.