Wayne Gretzky Estates opened three years ago in the heart of Niagara-on-the-Lake wine country in Ontario, but its wines and whiskeys are readily available at Liquor Stores across Canada. With Father's Day just around the corner, here are three Wayne Gretzky Distillery Whiskies that'll score brownie points with Dad.
Wayne Gretzky Distillery Ninety-Nine Proof
This premium, small-batch whisky is matured in oak barrels and finished in Cabernet Sauvignon wine casks for 99 days. Give the gift of legacy to your Great One this Father's Day with this luxurious, showpiece Canadian blend.
How To Drink: Nobody messes with number 99. Serve this impressive blend to your Great One neat, or add a touch of water to release the whisky's sweeter aromas.
Suggested retail price: $99.99 for 750ml
Wayne Gretzky Distillery Ice Cask Whisky
Give the gift of a true Canadian classic. This golden-bronze whisky is smooth and robust with a hint of sweetness. Steeped in the Canadian tradition of Icewine making, it is matured in the Estates' signature vidal Icewine casks to soak up the residual sweetness left behind from this special Canadian wine.
How To Drink: Best served on the rocks, or pop your bottle in the freezer to serve chilled. Pair with fresh fruit, or a piece of well-deserved Dad Day chocolate.

Suggested retail price: $59.95 for 750ml
Wayne Gretzky Distillery Red Cask Whisky
Wayne Gretzky Distillery's Red Cask whisky is finished in red wine casks, sourced straight from the winery. Whether your dad's tipple of choice is a Manhattan or an Old Fashioned, it is the perfect whisky for all your Father's Day cocktail needs.
How To Drink: Serve neat, or use to make delicious cocktails for Dad! See below for a Ginger Old Fashioned cocktail recipe from Estate mixologist Zac Kvas.
Suggested retail price: $39.95 for 750ml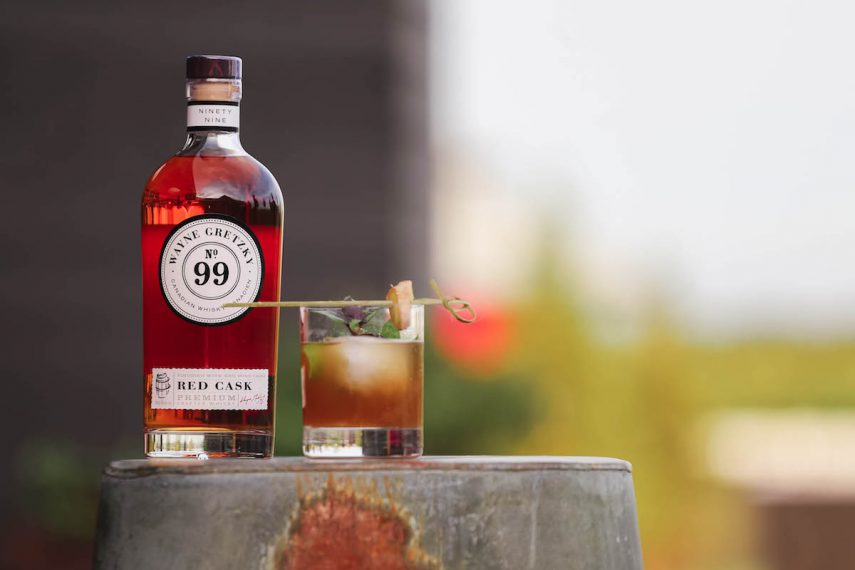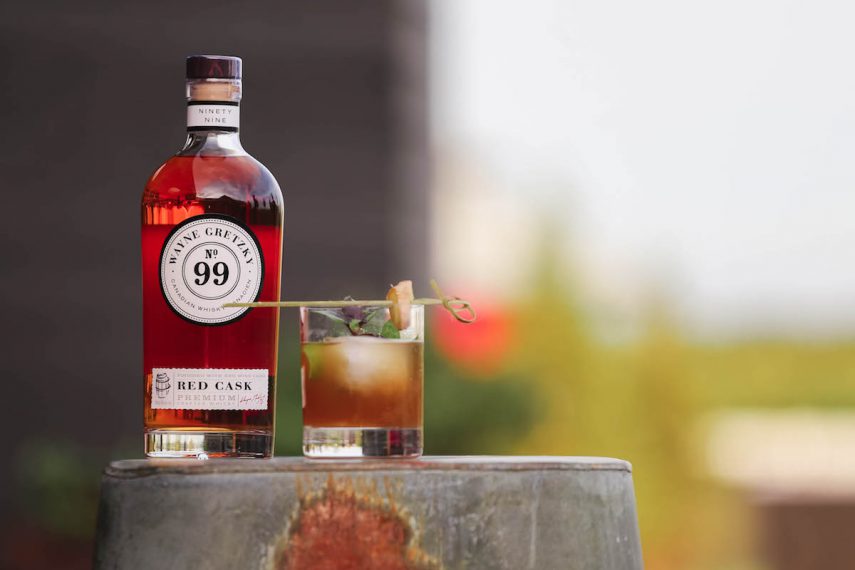 Ginger Old Fashioned Cocktail Recipe
This Ginger Old Fashioned is deliciously simple, only requires a few ingredients and is easy to make in the comfort of your own home. It's one of Wayne Gretzky Estates' most beloved cocktail recipes and a nice summery twist on a classic Old Fashioned.
2 OZ. Red Cask Whisky (or any whisky you have at home)
1 OZ. Ginger syrup
10 shakes ginger bitters
Orange zest
Fresh ginger
Mint
Method: Add all ingredients to a mixing glass. Muddle hard on orange peel. Add ice, and stir until chilled. Strain into a rocks glass filled with ice. Garnish with fresh ginger and mint.