Founded by Anna Chan, myMomentum is a Vancouver-based start-up that brings people together with wellness.
The centerpiece of their business is the myMomentum app which follows a familiar "points and redemption" model: partake in wellness activities for points, which can then be redeemed in an online marketplace for free or discounted products or services. To raise awareness for the myMomentum app, local community events (some free, some by-donation, some paid) were held in partnership with fitness studios, which always had the generous incentive of donated swag bags for participants to take home.
From dance classes with Pop Queen Cardio, to 'Poses and Pups' (hosted in partnership with PawSwap) where you can bring your dog to a yoga workout, to a mega "Sweat and Soul" all day fitness marathon with eight back-to-back workouts, the myMomentum app may be the mainstay of the business, but it's these in-person events (and did I mention the swag?!) that brings the community together and solidifies their presence as a local wellness company.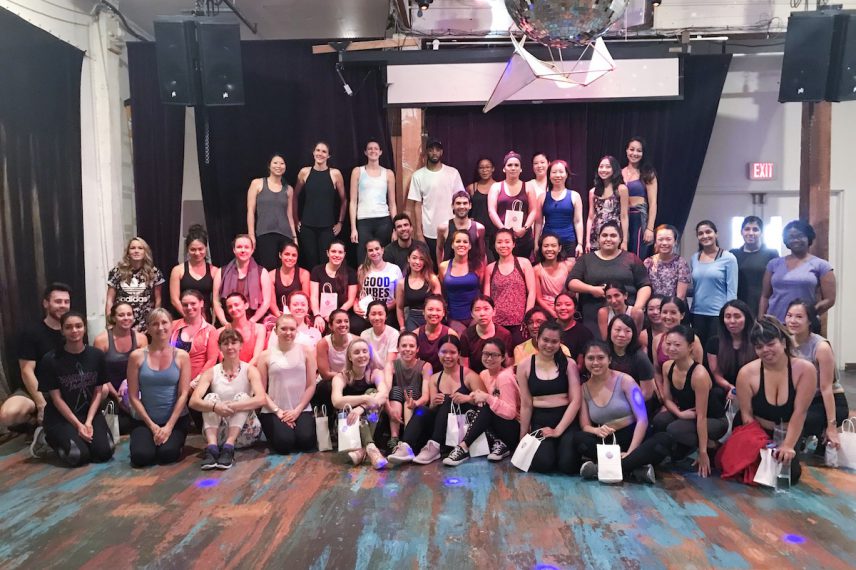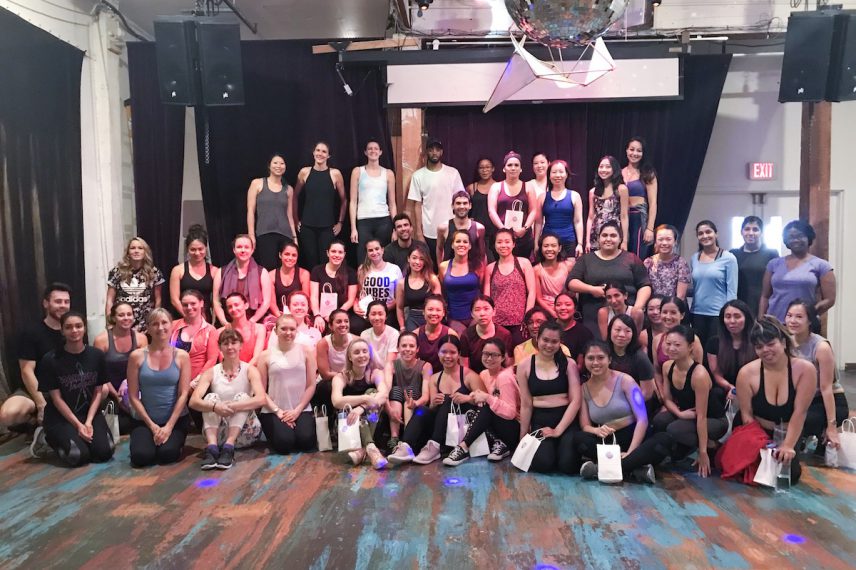 So what happens when a small business in Vancouver, one which relies heavily on in-person community events to get their word out, is rattled by the closures and restrictions brought on by Covid-19? MyMomentum was affected in the same way that fitness studios, and other event-based organizations. As a quick pivot, all of their events were quickly moved online, a similar move for many fitness-studios. To show the tenacity of the myMomentum team, those promised swag bags (which had a retail value higher than the price of the class) were personally delivered to every single class participant, directly to their homes, by Anna herself.

I personally attended two sessions of 'Poses and Pups' through Zoom, but seeing puppies on a limited screen view, cannot replace the feeling of yoga with dogs in real life! Shifting community events online is only a temporary solution. What other resources and connections can the team leverage and provide to their community that's on brand, of value, and relevant to the strange times brought on by Covid-19?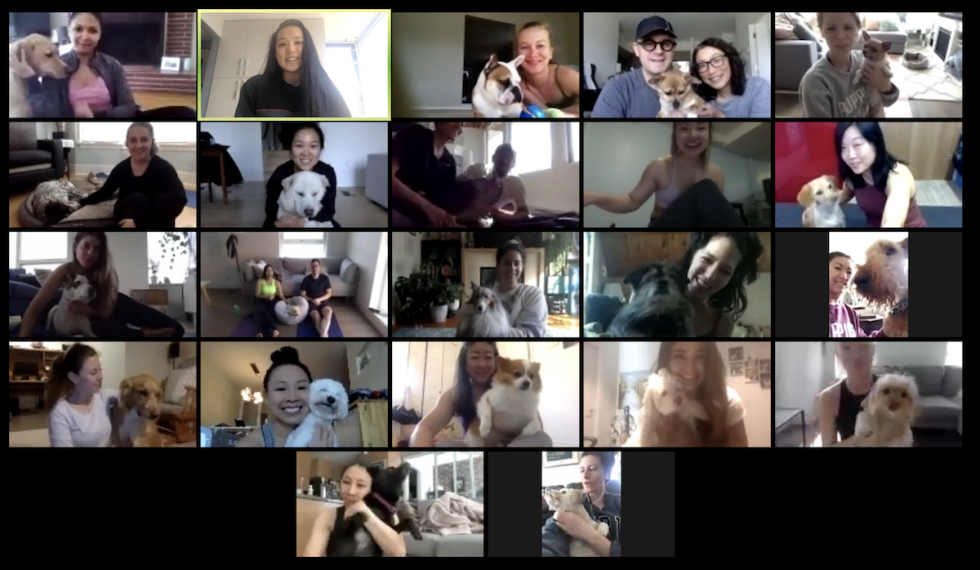 Introducing: the M Box, a curated box of local wellness products (so far, mostly food-related) that's purchased online and delivered directly to homes in Vancouver. Sold at the set prices of $40 or $75, two themed boxes are available per month, with each box offering amazing local products for discovery, at a discounted price.
So far, every box assembled has been sold out, meaning there is an interest and a market within the myMomentum community for a curated and delivered product like the M Box.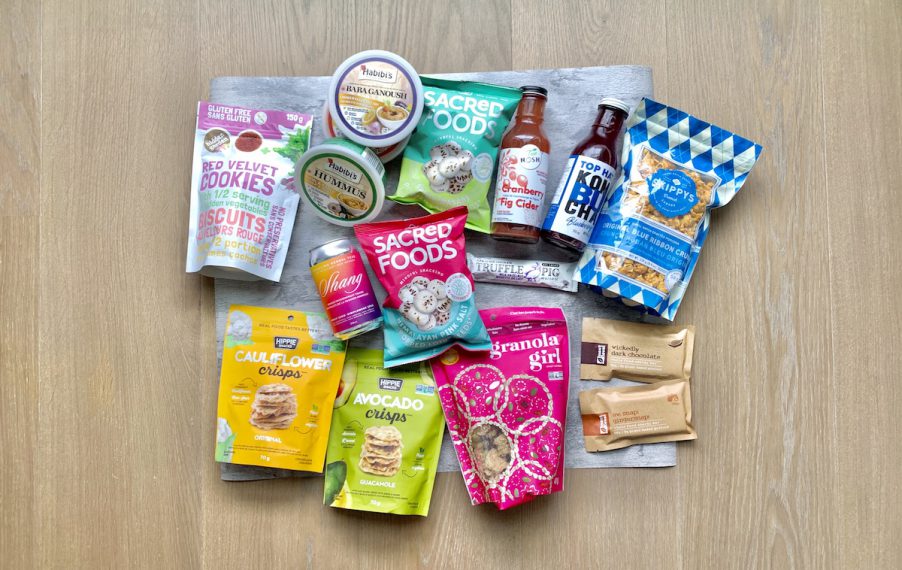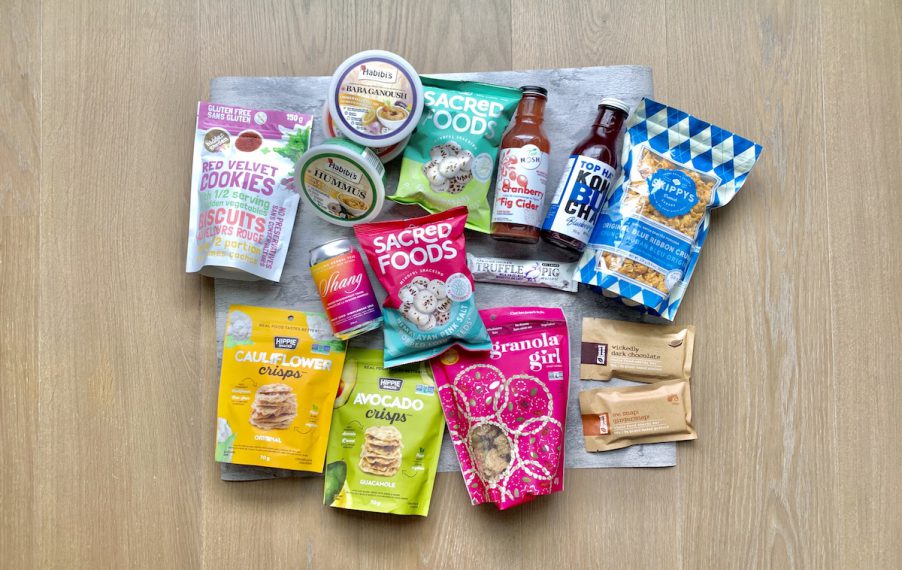 In June, for example, the $40 'Serial Snacker' box had 16 products, worth over $80 in retail value. Included was three full-sized dips from Habibi's, snacks from Sacred Foods and Hippie Snacks, a chocolate bar from Truffle Pig, bottled beverages from Top Hat Kombucha, True Nosh, Shang, energy bars from Next Level, and more! Not only is the M Box excellent value, but you are getting a discovery kit of full sized and samples products from local businesses. There's a plan in the works to eventually offer an ecommerce marketplace with the most popular items, so people can re-buy their favourite products online.

myMomentum went into the Covid-19 pandemic with two "M" offerings, and has now come out into the new normal with three: the free M App (with the wellness challenges and rewards marketplace), M Events (online until it's safe to bring back in person), and the new M Box.
Only time will tell what changes will be made to myMomentum and the wellness community as we settle into 'the new normal', but for now, we continue to support and applaud the innovations of Vancouver businesses who have smartly pivoted during Covid-19.