Spring is here, and so is my Spring 2020 Simply Beautiful subscription box, a quarterly package of products filled with beauty, home, and lifestyle items that'll make your life, well, simply beautiful.
In the year or so that I've been subscribed to this Vancouver-based subscription box, I've always appreciated the practicality of the curated items, many of which I've used over and over again. The quarterly schedule means you aren't inundated with too much stuff. I feel like the curators are very careful not to repeat the same types of items between the seasons – although there are often repeats of the same brand like Evalina Beauty, Riversol, Scentuals, Huna, and, my favourite, Blush Peony.
What's inside the Spring 2020 Simply Beautiful Box?
This month, there were a total of eight items, packed in a cute and colourful, fruity-floral cardboard box.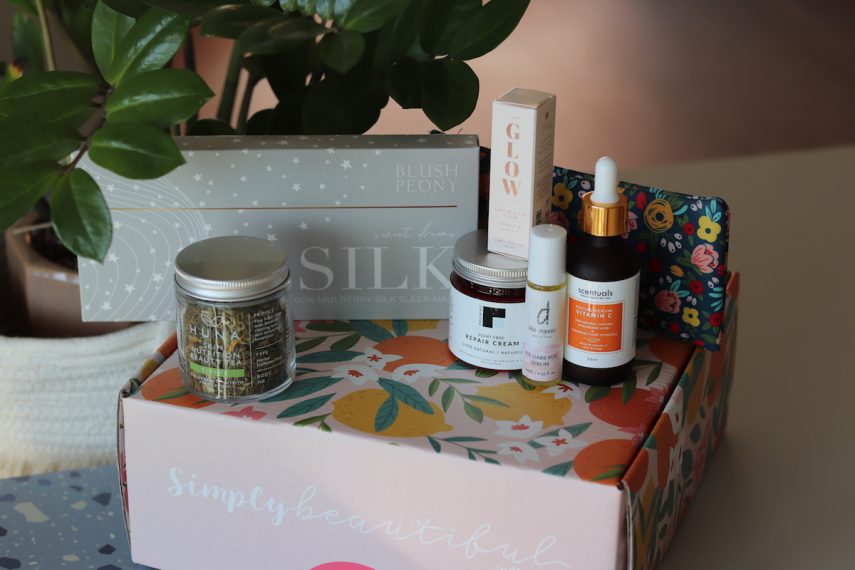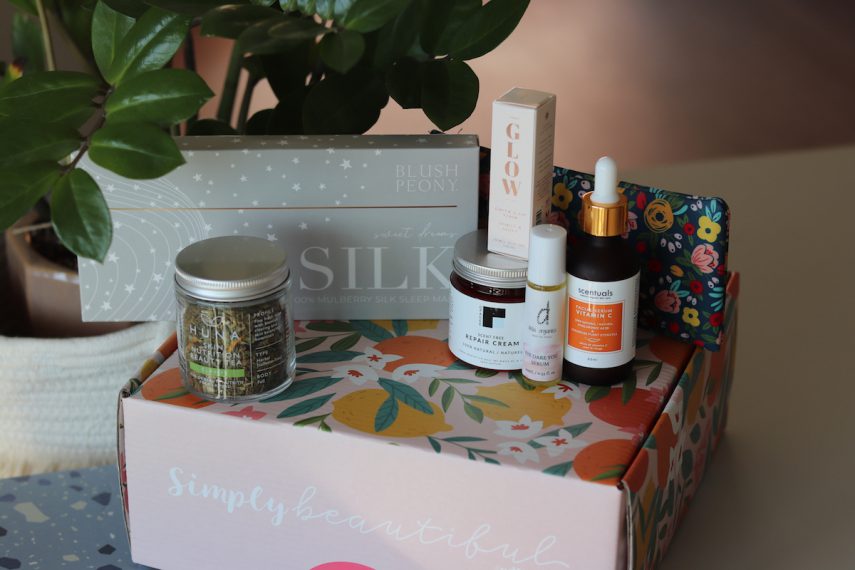 Three of the items were from Blush Peony: an elegantly packaged sleep mask that's soft as silk, a floral patterned neoprene glasses case, and a sturdy grocery tote bag.
From Evalina Beauty, there was a Glow Cheek and Lip Stain, a two-in-one product that can be used as a gel-cream blush, or tapped on the lips for a pop of natural colour.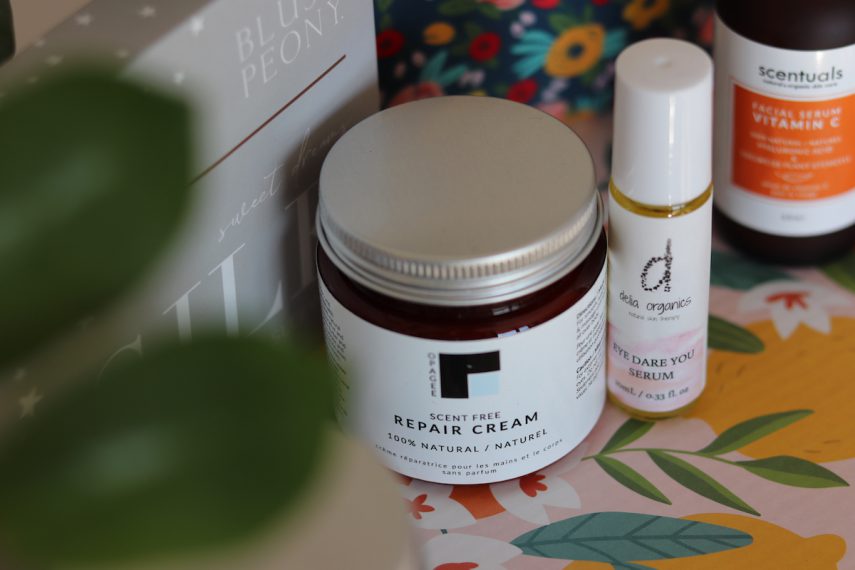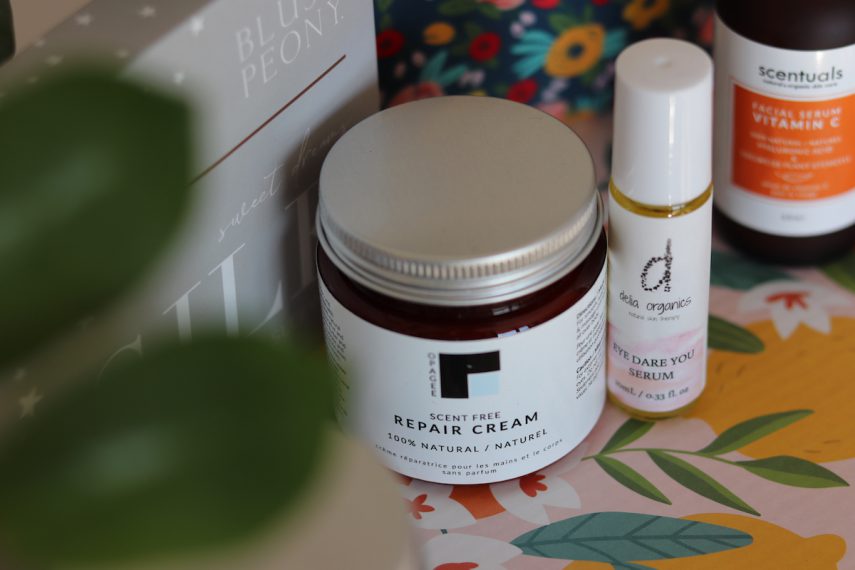 The Spring 2020 box seemed to have more skincare items than usual. In this edition, there was a Vitamin C Facial Serum from Scentuals, an Eye Serum from Delia Organics, and a Repair Cream for the body by Opagee.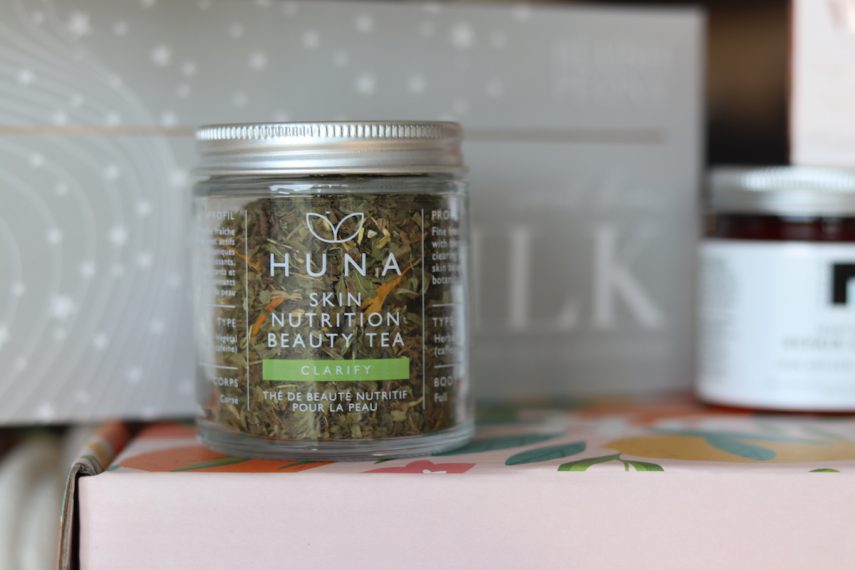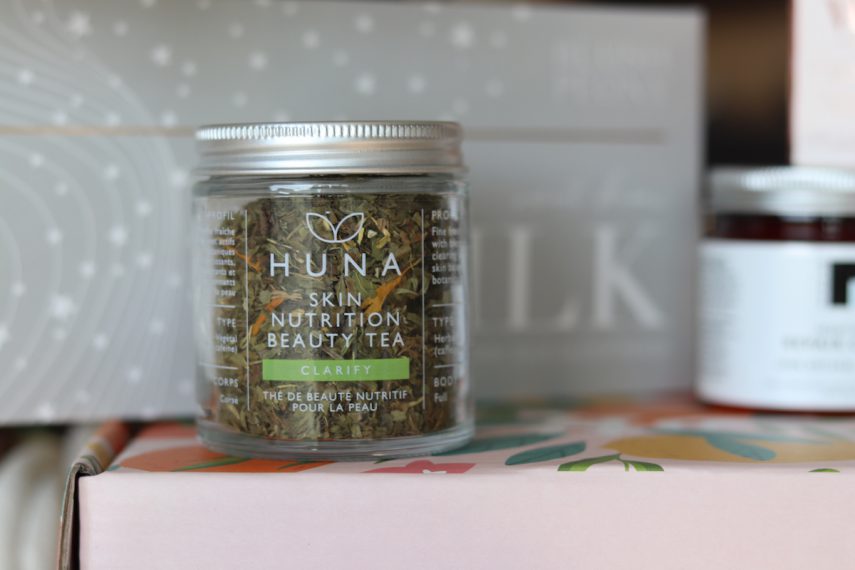 Finally, Huna had a jar of loose-leaf beauty tea, made with a soothing caffeine-free herbal mix of peppermint, nettle, burdock, dandelion, and calendula.
All of the brands listed above are by Canadian companies!
A Simply Beautiful Box subscription begins at $98/box (which includes shipping). In the Spring 2020, there were approximately $230 worth of items.