Dinner with a View, the luxurious pop-up restaurant experience where diners eat outdoors in clear domes, will be in Vancouver between January 15 to February 16, 2020. The Dinner with a View Vancouver location will be at Ambleside Beach in West Vancouver.
Attendees will be situated in heated, clear and frameless geodesic domes, each designed to stimulate the senses by marrying an elevated gastronomic experience with a unique view. These intimate and extraordinary spaces will be brought to life using faux flora, luxurious textiles and elegant illumination. The 20 domes in Vancouver will be transformed into unique terrariums, each corresponding to a different region of the earth's terroir: tundra, tropical, grasslands, arid and boreal forest. Each dome seats a minimum of four people and a maximum of six.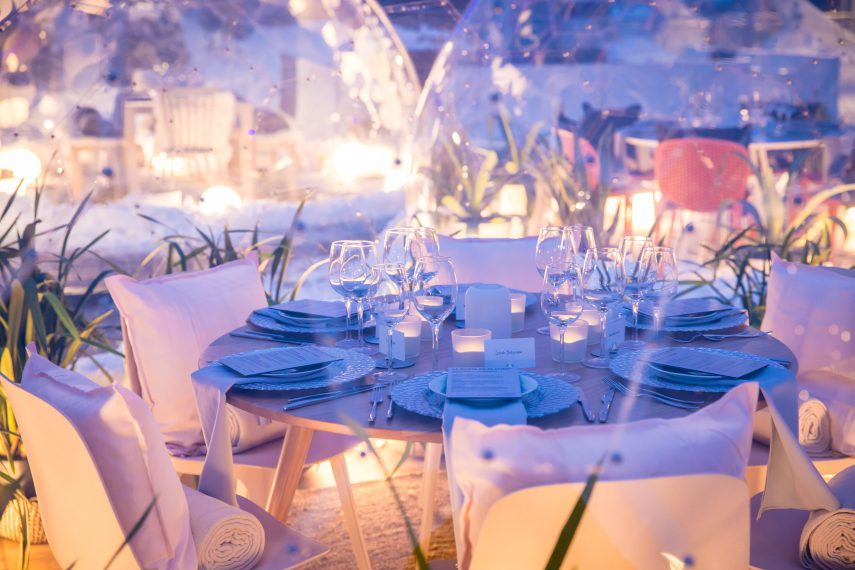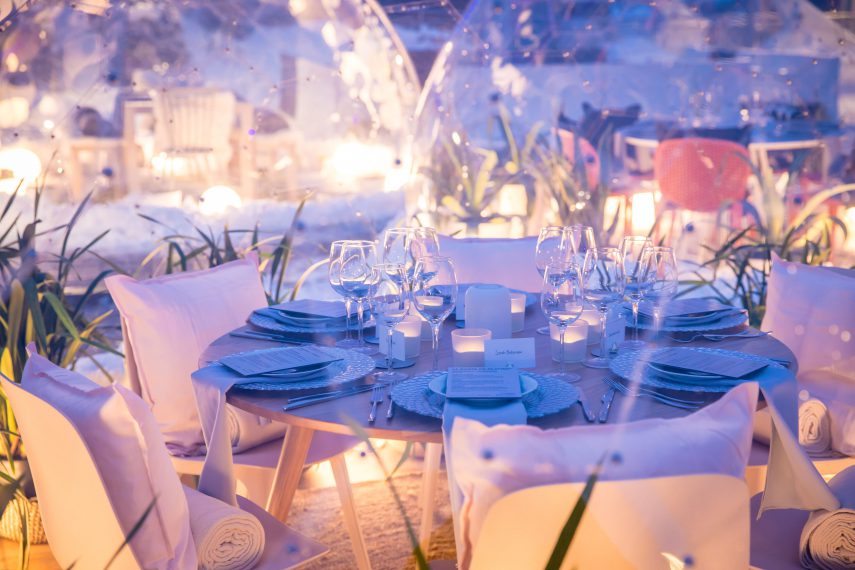 Highly acclaimed Chef Paul Moran, the winner of Top Chef Canada, will be the pop-up restaurant's Head Chef, set to prepare a delicious three-course blind menu, with meat, fish or vegan options.
Chef Moran has honed his talent at some of the world's top restaurants and hotels. Devoted to sourcing the highest quality ingredients, he prepares exceptional dishes with straightforward cooking techniques. He began his career apprenticing under Chef David Hawksworth at Vancouver's multi-award-winning WEST restaurant, where he worked his way up to Junior Sous Chef.
In 2015, Chef Moran received the honor of S. Pellegrino Best Chef Under 30, earning the right to represent Canada in Milan, Italy for the title of World's Best Young Chef. In 2019, Chef Moran competed on Food Network Canada's show, Top Chef Canada, where he took home the title of Canada's Top Chef.
"Vancouver is known for its natural beauty and outdoor adventure. Dinner With A View offers something truly unprecedented, that the adventurous Vancouver diner has yet to experience: A fully immersive event that dazzles the senses with its unique environment and scenic views, paired with an enjoyable dining experience."

– Steve Georgiev, Event Organizer, Dinner with a View.
This unique event has already been hosted in Toronto and Montreal, and will also be popping up in San Diego, Chicago, and other cities throughout North America. Dome reservations are $199.99 +GST per dome (the price of which can be split between the group after the initial reservation is made), and each dinner is priced at $109.99 +GST per person. For more information or to purchase tickets, visit: dinnerwithaview.ca.