It's been 35 years since the humble beginnings of Burt's Bees, the natural beauty brand best known for its Burt's Bees lip balm. Burt's Bees was founded by a journalist-turned-beekeeper in New York; he and his business partner were into green and natural skincare before it became mainstream. At a recent Burt's Bees media lunch at Farmer's Apprentice in Vancouver (a fitting restaurant for a skincare brand that was founded by a beekeeper farmer), I had the opportunity to learn all about the new products in the Burt's Bees makeup collection. All Burt's Bees skincare and Burt's Bees makeup products are never tested on animals, and formulated without parabens phthalates, SLS, petrolatum, talc or synthetic fragrances. Keep reading for my review of the Burt's Bees beauty and Burt's Bees skincare products I've been using.

I'll start my Burt's Bees review with the point that all their beauty products are priced under $20 to keep green beauty at an affordable price point.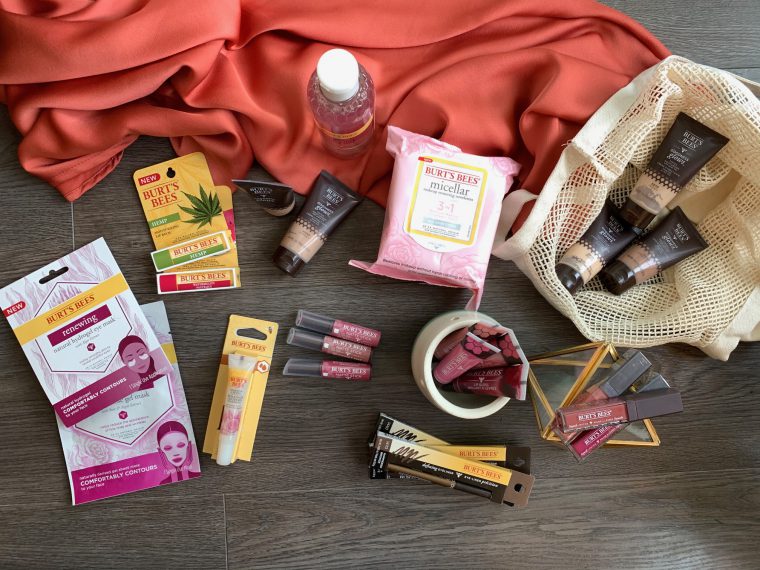 Burt's Bees Tinted Moisturizer with Green Tea ($14.99)
Being a tinted moisturizer rather than a foundation, the Burt's Bees Tinted
Moisturizer with Green Tea provides light coverage. Because it's a moisturizer, the tinted cream absorbs into your skin, instead of sitting on top like a regular foundation might. I would recommend this for days when you're out and about running errands or even going to the gym. There's a green tea extract in the moisturizer, but it's not noticeable to me in the scent. The line currently only has six shades, but because the coverage is so light, it's not crucial to find your exact shade match. I was gifted all six shades in the collection, I gave the lighter two options to my mom, and the darker two options to my best friend, and kept the middle two shades for myself – that's how versatile the shades are!
Burt's Bees Hydrating Lip Oil ($7.99)

If you like fun and fruity flavours on your lip, you'll love the strong and distinctly tropical flavour of Burt's Bees hydrating lip oil. The product goes on slightly glossy, which I like. Similar to all of the other Burt's Bees lip products, the lip oil is formulated without parabens, phthalates, SLS and petrolatum.
Burt's Bees Liquid Lipstick ($14.99)

As of January 2020, six new shades of this lip wand style liquid lipstick have launched for a total of 18 colours. The shade extensions come in classic and flattering blush tones, there isn't a colour I wouldn't wear. Most of the shades have a slight shimmer.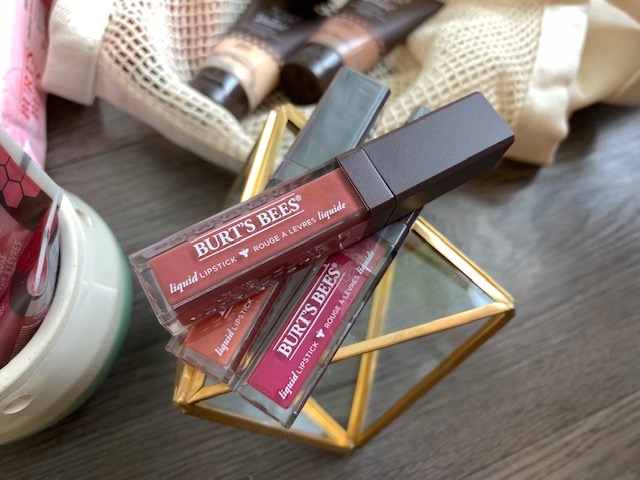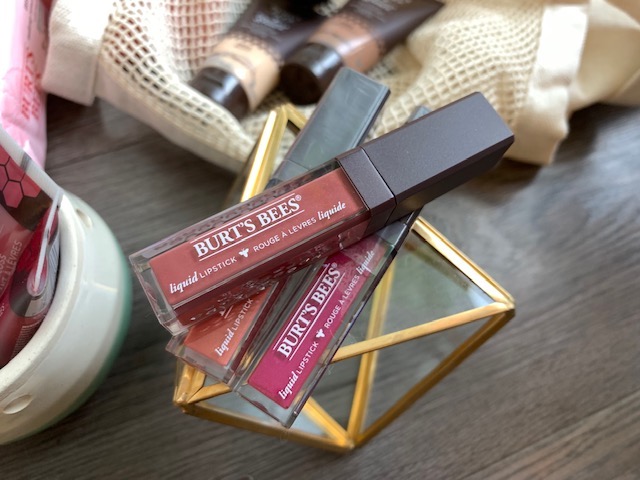 Burt's Bees Matte Stick ($9.99)
In a similar colour palette to the liquid lipstick, these new baton-style lipsticks have a matte finish. There are 12 shades in total.
Burt's Bees Moisturizing Lip Balm in Hemp ($4.89)

This classic Burt's Bees product is very well-loved. The newest release contains hemp seed oil, which is known for being rich in Vitamin E, omega-3, and omega-6 fatty acids for increased moisturization.
Burt's Bees Defining Eyeliner($12.99)
Of everything I tried from Burt's Bees, this is the one product I wouldn't recommend. I wouldn't agree with the product description that describes this as a gel-like cream. I felt like it didn't glide smoothly and I had trouble drawing a clean, distinct line, and had to draw on my eyelid multiple times to get the pigment I wanted. It just didn't feel precise and tugged on my eyelid.

Burt's Bees Micellar Makeup Removing Towelettes ($9.99)
Burt's Bees micellar makeup removing towelettes are made from repurposed cotton, and are a 3-in-1 product for removing makeup, cleansing, and toning. I even removed my eye makeup with these and didn't get any irritation. I like the feminine rose scent. According to the packaging, the makeup removing towelettes are dermatologist tested, ophthalmologist tested, and safe for contact wearers (like me!)
Burt's Bees Rose Micellar Toning Water ($14.99)
If you don't require the convenience of pre-moistened towelettes, a better value product would be the Burt's Bees Rose Micellar Toning Water. Same formula, different format. You can apply the micellar toning water to your own cotton pads. The 236.5ml of product could easily last me for three months. The micellar water is also oil-free, and a good option for anyone who wears lash extensions.