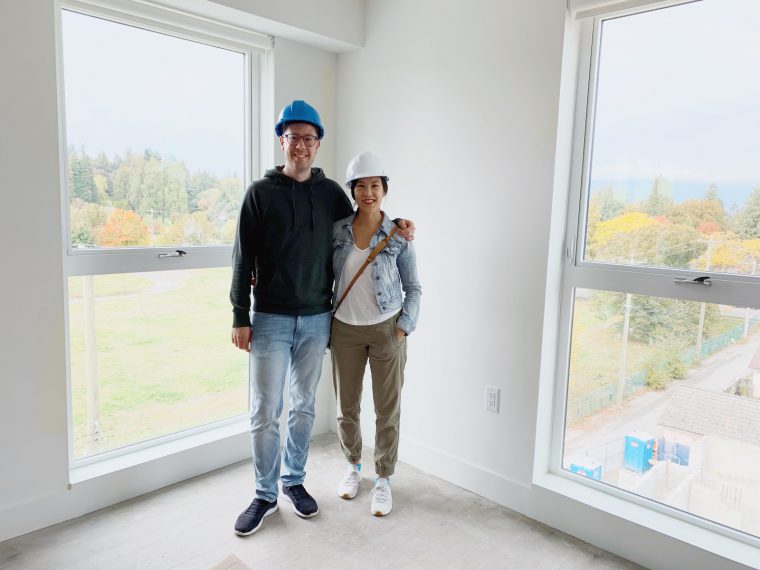 Getting to a point where you're financially stable enough to buy a home is exciting but can also be extremely stressful and overwhelming. No matter how much research you do on your own, it's easy to get lost in listings, inspections, paperwork, legal obligations — and still feel confident that you're making the right choice. After all, this is your home we're talking about! Where you live greatly affects other areas in your life — from the people you meet, to your commute to work, to how attached you feel to your community.

In my own life, I've been fortunate enough to go through both the experience of buying my first home (a sunny little apartment with blue walls in Yaletown) as well as selling it so that my boyfriend — actually, fiance — Steve and I could upgrade to a bigger home together.

Both times, I've needed a real estate agent, and both times, I used either a relative or a friend. I was lucky enough to have these connections in my own life and network, however, I've heard that it's common for millenials like us to use the first real estate agent they meet — the agent who happens to catch or be referred to the buyer/seller at the right time.
Here are some alarming stats about millennials and our average understanding of the real estate market:
When it comes to awareness of the commission structure when buying and selling real estate, 38% of prospective millennial home buyers know nothing, or very little, about average commission rates.
When it comes to selecting an agent, 75% of millennial homeowners hired the first agent they met – this stat is put into context when you consider that the average millennial Netflix user browses 10-20 titles before making a selection
But can we really be blamed for using the first real estate agent we meet?  There hasn't really been a solution to easily "compare" services offered…until now, with Nobul.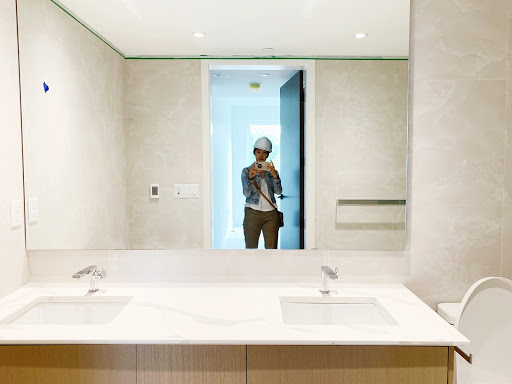 Nobul is a FREE online marketplace for browsing home listings and connecting and comparing real estate agents. Think of it as an online matchmaking service between home buyers/owners, and the real estate agents that can help facilitate for a deal. Home buyers and sellers create online profiles, and then interesting agents 'pitch' for their business with proposals.
For example, as a buyer, you can create your own personalized Nobul account and immediately begin browsing existing properties on the market. Or you can tailor your search to details like your budget and must-have features.  Once your profile is created, interested agents will begin to compete with offers describing what they would do for you. You can review as many proposals as you want, meet the agent(s), and review their feedback and feel empowered to be in control of your real estate journey.  Best of all, there's no pressure or obligation to commit — the pressure you might receive from feeling obliged to use, say, a family friend, is relieved when you're using Nobul.

Nobul helps take the murkiness out of choosing a real estate agent, while providing more transparency on services offered, including fees and commission rates. The way things are going, Nobul is set to disrupt the real estate industry — are you ready to join the revolution and feel empowered by your real estate journey?
Buy or sell a home by February 29, 2020 with Nobul for a chance to win $100,000

To up the ante on your next home purchase or sale, Nobul has a few exciting bonus offers, with an exciting grand prize of $100,000. Here are the two ways you can earn:
Sign up and get $1,000 cash toward the purchase or sale of any home with an agent on Nobul. Get $2,000 if you are one of the first 100 customers to close the deal this month.
Seal the deal and get a chance at winning $100,000! One lucky Nobul user who successfully closes a purchase or sale with the agent they met through Nobul will win the $100,000 grand prize.
For more information or to sign up now, visit: nobul.com.