Advent calendars are a fun way to countdown to Christmas, here's my 7th annual round-up of Christmas advent calendars on Modern Mix Vancouver. When most people think of holiday advent calendars, they typically envision a cardboard box with 24 chocolates hidden behind doors, one sweet treat for each day as they count down to Christmas. Taking this traditional holiday concept, countless brands have now launched a modern twist on the advent calendar, themed with everything from bath, beauty, skincare, and even beer and alcohol!
With so many advent calendar options to choose from, you'll be glad December has 24 days leading up to Christmas.
Similar to last year, I was invited back to Global BC to share my list of must-have advent calendars. Watch the segment below!

I could only bring eight with me on Global BC, so I've compiled an even bigger list in this blog post with all the fun holiday advent calendars I could find. Scroll left and right to see my picks.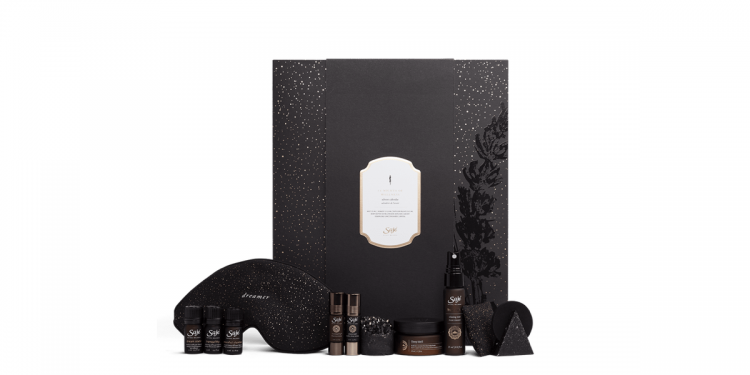 Saje 12 Nights Of Wellness 2019 Advent Calendar
'Tis the season for a good night's sleep. Open up a new addition to your bedtime routine for 12 nights with this limited edition Saje collection, designed to help you get your best rest.

Retail Price: $110
Saje 12 Nights Of Wellness 2019 Advent Calendar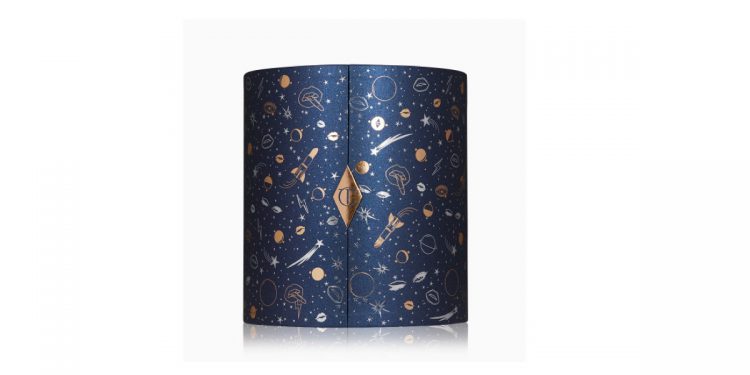 Charlotte Tilbury Glittery Galaxy of Makeup Advent Calendar
Indulge yourself with the ultimate universal starter kit from Charlotte's incredible range, housed in a magnificent tower of glittering beauty that can be reused as a magical jewellery case.

Retail Price: $250
Charlotte Tilbury Glittery Galaxy of Makeup Advent Calendar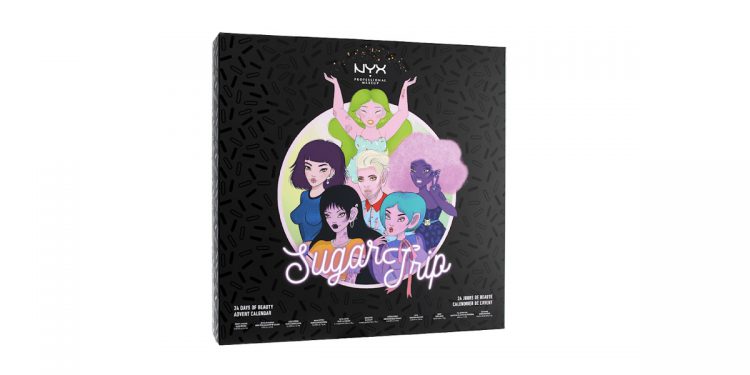 NYX Cosmetics 24 Days of Beauty Advent Calendar
Go on a sweet journey with the Sugar Trip 24 Days of Beauty - Advent Calendar by NYX Cosmetics. Uncover stunning lippies, like Soft Matte Lip Cream and Butter Gloss, as well as velvety eyeshadows, highlighters and blush along the way. From 10 blendable powders to 14 mid-size lip colors, this amazing assortment is your one-stop shop for treats.

Retail Price: $75
NYX Cosmetics 24 Days of Beauty Advent Calendar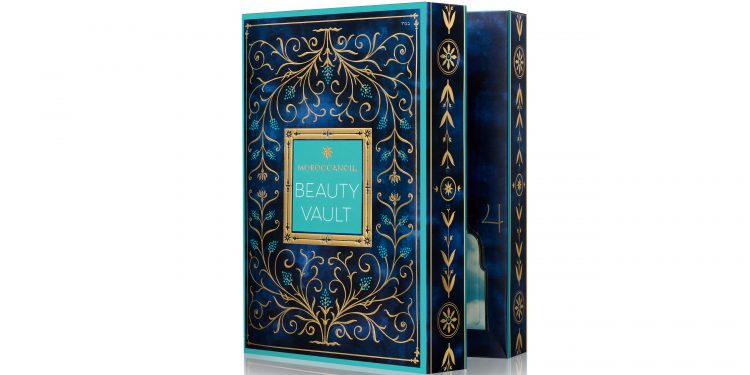 Moroccanoil Beauty Vault
Unlock head-to-toe luxury with the Moroccanoil Beauty Vault, a holiday countdown calendar that includes a gift a day with seven of the best-selling Moroccanoil hair and body products in travel-size versions.

Retail price: $50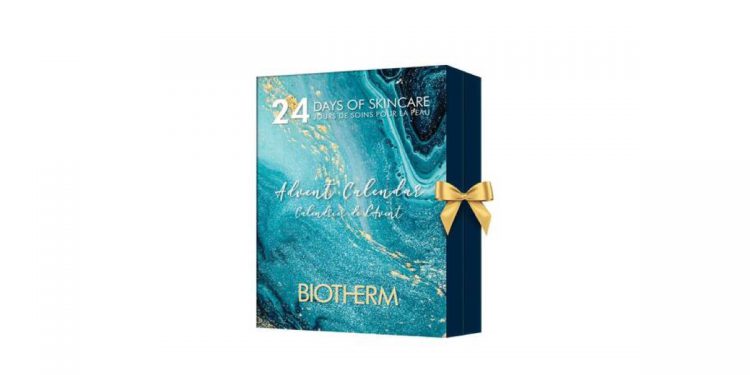 Biotherm 24 Days of Skincare Advent Calendar
Celebrate the magic this holiday season with Biotherm. Their 24 Days of Skincare Advent Calendar includes 24 skincare essentials to get you ready for the holidays.

Retail Price: $99
Biotherm 24 Days of Skincare Advent Calendar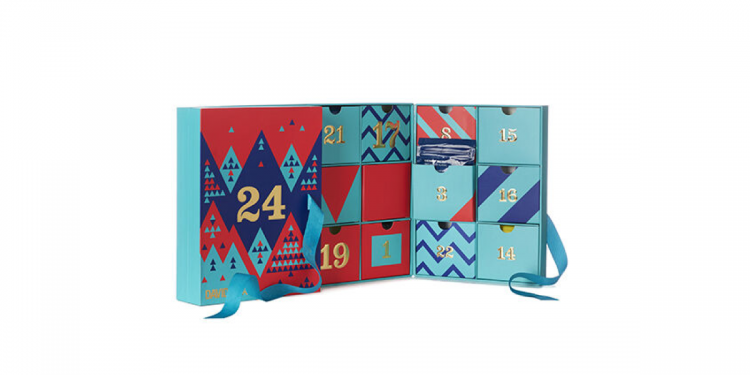 DAVIDsTEA 24 days of tea 2019 Advent Calendar
A surprise for every day of the month. Packed with throwback faves, web exclusives, bestselling blends, sneak peeks of new teas and three exclusive offers, your favourite holiday tea advent calendar just got even more exciting. Each box holds two portions of tea to sip and enjoy.

Retail Price: $40
DAVIDsTEA 24 days of tea 2019 Advent Calendar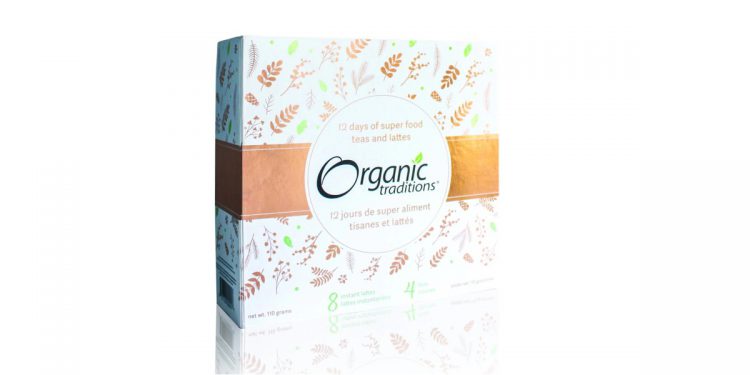 Organic Traditions 12 Days of Superfood Teas and Lattes
Organic Traditions' 12 Days of Superfood Teas & Lattes features 8 instant vegan superfood lattes which are prepared by just adding hot or cold water as well as 4 loose leaf superfood teas. The box also includes a booklet explaining each superfood ingredient along with inspiration on how to enjoy them in a variety of ways.

Retail Price: $24.99
Organic Traditions 12 Days of Superfood Teas and Lattes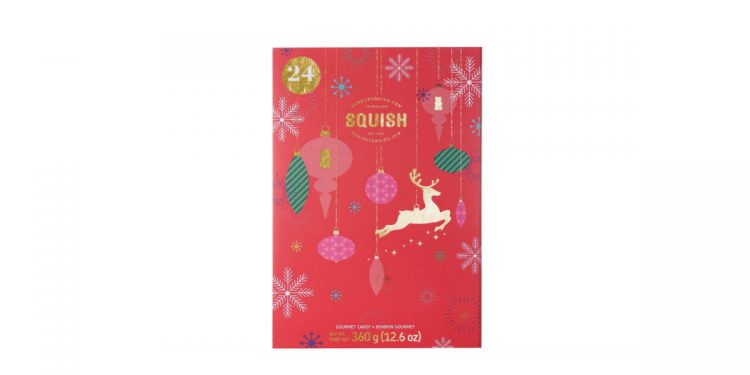 Squish Candy 24 Days of Candy 2019 Advent Calendar
The holidays are coming! What better way to count down than with an advent calendar filled with candy? Every day leading up to the big day, fall in love with a different delicious gummy and the joy it brings. A vegan alternative is also available.

Retail Price: $39
Squish Candy 24 Days of Candy 2019 Advent Calendar