Circle Craft Christmas Market returns to the Vancouver Convention Centre West from November 7 to 11, 2019. Over 300 artisans (60 new this year!) will gather to show their wares: fine artistry and modern design via wood, clay, textiles, metal and more! A Vancouver tradition for over four decades, the Market traditionally begins the holiday shopping season in the city.
Every holiday season, Circle Craft attracts 40,000 people eager to discover the creations of hundreds of Canadian artisans, all of whom are jury-selected based on talent and diversity. Visitors will also find a "shopping spree" contest, the Gourmet Alley, musical performances, the Budding Artists area where emerging artists will introduce exciting and innovative new work, and several artisan demonstrations! This year, the artisan demo line-up includes potters Gordon Hutchens and Cathi Jefferson on the pottery wheel, and dress-painting by clothing designer Lennard Taylor.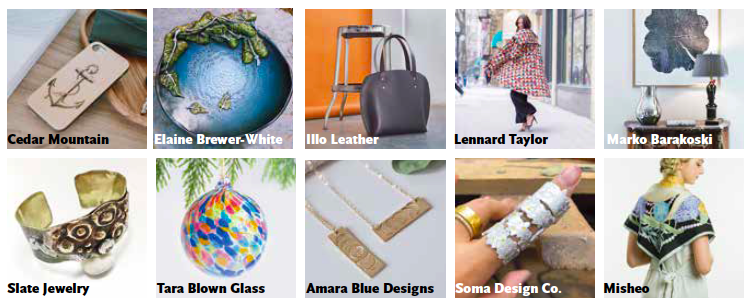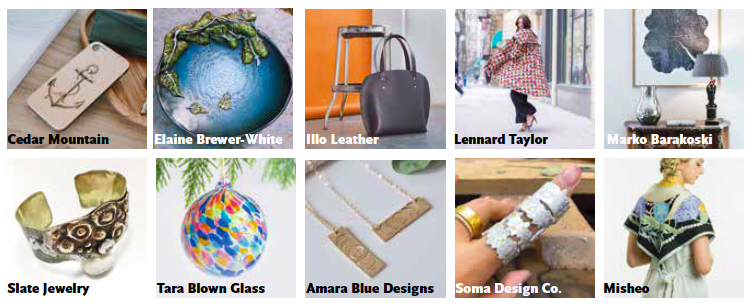 2019 exhibitors include Market favourites SeaLuxe (bath & body), Pipsneaks (children's footwear), eikam ceramics, Voilà – Anne Mulaire (Métis fashion brand), Low Poly Crafts (3D paper puzzles), Toad's World (dolls), Elen Danielle (embroidered silk and gold jewellery), Osmose (pewter jewellery), Misheo (illustrated scarves), and The Wooden Forge (wood kitchen items). 
New exhibitors include Stefanie Dueck Metal (hand-forged flatware), Artist K. Treber (paintings/prints), Tomoko Tahara (hand-crafted hats), kenziecards, Rachael Kroeker Ceramics, and Corin Flood (turned wooden bowls); Also returning, 2018 Circle CraftChristmas Market Gold and Silver Award-winners for Excellence in Craft, Fish Eye Sisters and Gather Co.
This is an annual holiday market that I attend every year and one of my favourite ways to get into the holiday mood!
Event Details: Circle Craft Christmas Market
Dates and venue: November 7-11, 2019 (Thursday to Monday in 2019) at the Vancouver Convention Centre West
Hours: Thursday through Saturday: 10 am – 9 pm; Sunday: 10 am – 7 pm; Monday: 10 am – 5 pm
Admission: $15 adults; $12 seniors and students; $11 each for groups of 10 or more; Children under 12 are free; 50% off after 5:00 pm
Save $2 on all admission prices when you buy tickets online in advance at circlecraft.net or at Circle Craft Shop & Gallery at Net Loft on Granville Island. Your initial ticket purchase entitles you to unlimited re-entry on any day of the 2019 show.