Brought to you by the producers of The Hopscotch Festival and The Deighton Cup, the first annual Punch Bowl Summer Cocktail and BBQ Festival is happening at the PNE Fairgrounds on July 27, 2019.
Punch Bowl is an outdoor marketplace-style event where over fifty spirit, beer, and cider vendors will be sampling their products in the form of a creative cocktail creation. Some of the attending vendors include Ampersand Distilling Co, The Botanist Gin, Alberta Pure Vodka, Georgian Bay Spirit Co, Fruitsecco, Monkey Nine Brewing, House of Funk Brewing Co., Oranjeboom, Vancouver Island Brewing, and Whitley Neill Handcrafted Gin.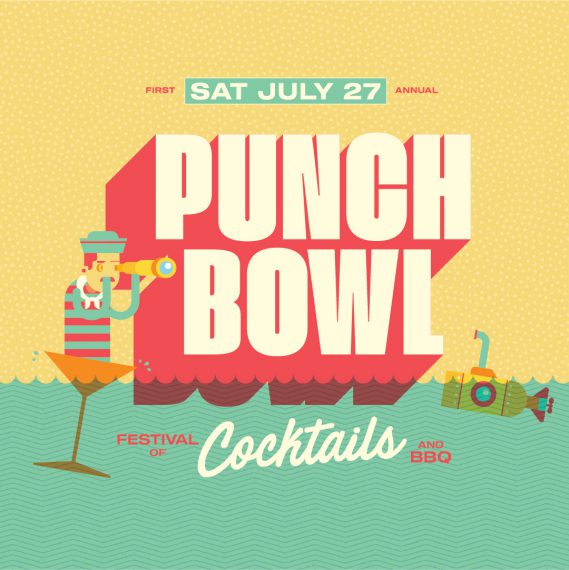 On the BBQ side, there will be three of Vancouver's Top Chefs (from Wildebeest, Verre, and The Mackenzie Room) showcasing their take on a West Coast summer BBQ, as well as B.K.H. Jerky grilling up their famous Singapore-style shortribs. Ribs fans will also love participating in the King of the Pit Smoker Throwdown between Dixie's BBQ and Smoke and Bones BBQ.
The event runs twice on the same day. The first afternoon session is from 12pm to 3:30pm, while the second evening session is from 5pm to 8:30pm. Admission tickets begin at $26, with an additional cost for tasting tokens (Punch Bowl's festival currency) which are used to redeem for samples at the festival.
For more information, visit: punchbowlfest.com or follow along on social media at @punchbowlfest.