In Whistler, I had my first Porsche experience with the Porsche Off-Road Driving Experience. Thanks to Canadian Wilderness Adventures, the 3-hour experience took me in a Porsche Cayenne on the Sea to Sky highway, through the Callaghan Valley's logging roads, and a specially designed off-road course.
Let me preface this blog post and remind you that I don't know too much about the technical features of cars (I don't even own a car!) so when I describe some of the off-road activities we did with the Porsche, I may not be using the right technical terms. I can only describe this tour as a first-time Porsche driver and first-time participant in a luxury SUV tour like this! My last off-road tour in Whistler was on a very muddy RZR tour, so it was interesting for me to know that we would be driving a similar course in a luxury SUV.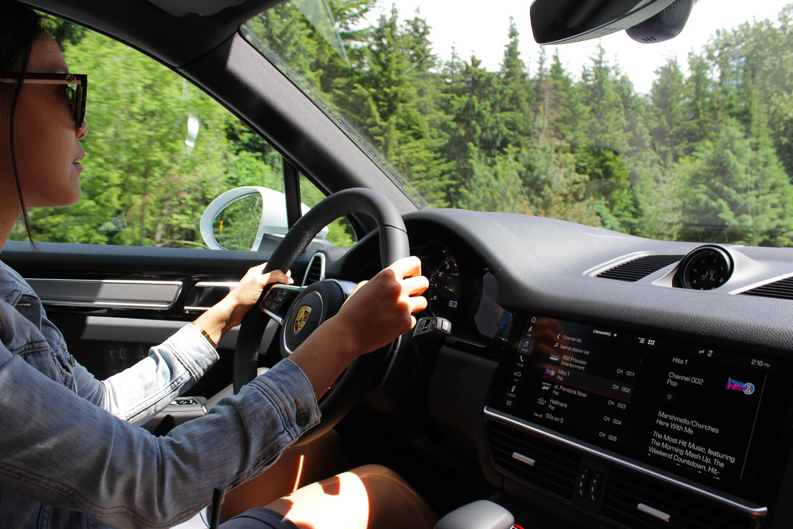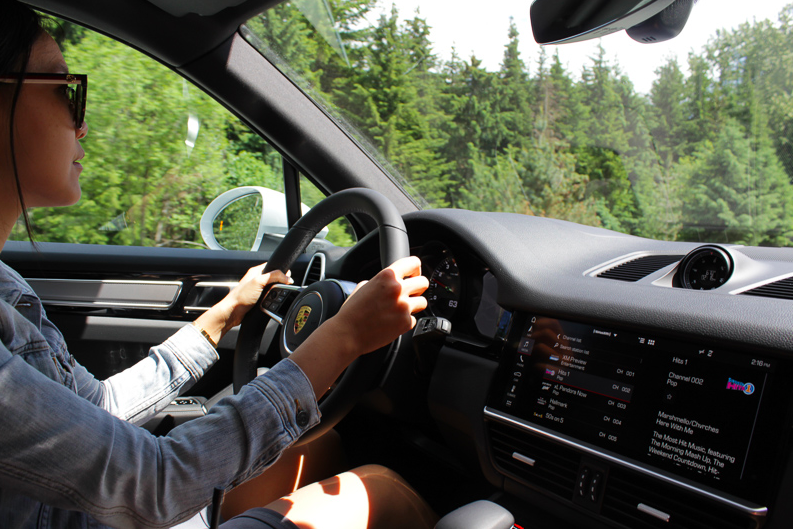 We had a total of six Porche Cayennes in our fleet with 1 to 2 people in each vehicle. The tour started at our hotel – the Four Seasons Resort in Whistler – and after a brief introduction to the tour and the vehicles by Canadian Wilderness Adventures, we went into our vehicles and drove our way to the nearby Callaghan Valley where our off-roading experience began.   For the purpose of going off-road, there are different modes on the Cayenne that would subtly raise or lower the vehicle to provide comfort while driving through different terrain. For most of the tour, we were in "Rocks" mode.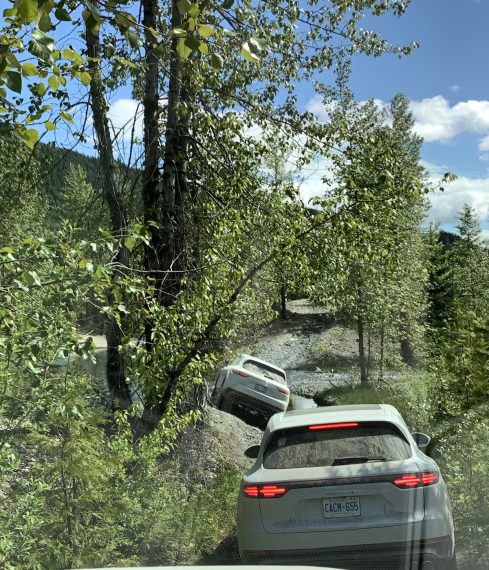 In our real-life, day to day commutes in the vehicles we own, we are conditioned to avoid potholes, cover the brake on steep declines, and avoid rocks and puddles. In our Porsche off-road tour, we did the exact opposite. On the off-road course, we went through different terrain – deep puddles, rocky declines, giant potholes — that tested out cool features of the Cayenne. As we went through each course, the tour guide from Canadian Wilderness Adventures would guide us via radio, telling us when to slow down, speed up, turn, or brake.
I thought the Porsche would be an intimidating vehicle to drive – maybe even "lurch-y" because it's so powerful — but to my surprise, it was a really smooth and easy drive.
For example, when you brake in a regular vehicle, all the wheels stop at once. However, in the Porsche Cayenne, you can let it determine the most appropriate wheel to brake, which makes for a less jerky halt. There was one activity where our vehicle was positioned at a 24 degree tilt – we knew the exact positioning because our dashboard gave us that stat! I would imagine that there were many times where if you were driving any other car, you'd just tip right over and have to call BCAA for help. It was amazing that our car didn't roll over – for lack of a better word, the SUV has an excellent "grip" on the terrain.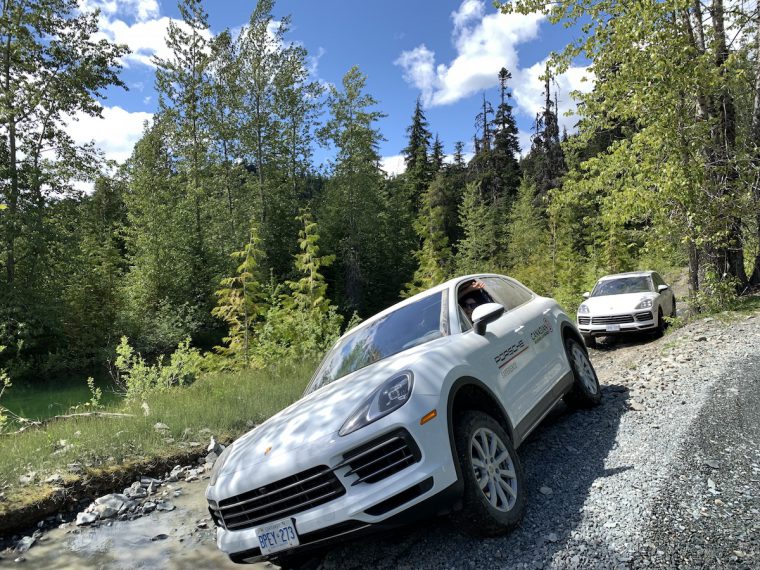 It goes without saying that Porche is a luxury car brand, but the tour demonstrated to car enthusiasts and newbies alike that the Cayenne is capable of being much more than a city SUV. What a luxurious way to enjoy the beauty of BC!

The cost of the 3-hour tour is $399 for the vehicle and 1 driver, with a $100 fee for each additional driver or $75 for a passenger. For more information, visit: canadianwilderness.com. Thanks to Tourism Whistler and Canadian Wilderness Adventures for this experience!