Special delivery for me, my Spring 2019 Simply Beautiful Box has arrived! Brought to you by the editors of BC Living, Simply Beautiful is a quarterly Canadian subscription box filled with stylish beauty, home, and fashion accessories, catered towards women.
Similar to my review of the Simply Beautiful Winter 2018 box, I continue to be impressed with the on-trend, curated, and practical items in this box. The Spring edition came with eight on-trend items, valued at $210.50. Read on to see what was inside my Simply Beautiful Spring 2019 subscription box! Special thanks to Sabrina Miso for all the photographs.


Let's start with the Lark & Ives Luggage tag (value: $18). This Vancouver based brand specializes in minimalist vegan leather goods — I already knew about them because I received one of their keychains for Christmas! The company was started by a wedding planner and a calligrapher, so you can be sure that any product they design will be curated with beautiful taste. The goods on their own are neutral enough to match everything (I especially love their blush tone choices); you can also buy monogram pins to personalize your pieces.

Following this minimalist vibe, there's a Blush Peony polka-dotted scrunchy (value: $15) in the Simply Beautiful box which you can wear in your hair or on your wrist.
There are three beauty-related items in this season's box, all of which are full-sized products: a face mist from Huna Apothecary (value: $56), a bottle of pure argan oil from Scentuals (value: $30), and a set of 5 makeup brushes from Evalina Beauty (value: $56) in a cute pouch.

To me, the most eye-catching item in the Simply Beautiful Spring 2019 was the floral and citrus tea towel (value: $15) from Lovely Linens. Another home product included were Truearth laundtry detergent strips.
I love how Simply Beautiful's subscription box has a balanced mix of lifestyle and home products, rather than only beauty and skincare. It makes the box more practical and widely appealing. Being that the prize of each box is around $88, I do feel like the box is catered a bit more towards women in their mid to late 20's, 30's, and 40+, rather than a student or younger millennial crowd. This would be a subscription box that I would enjoy as much as my mom.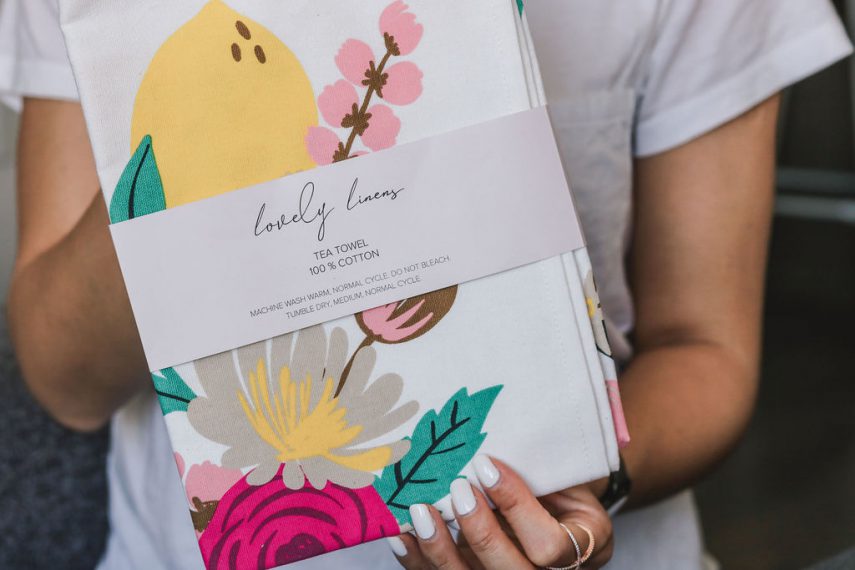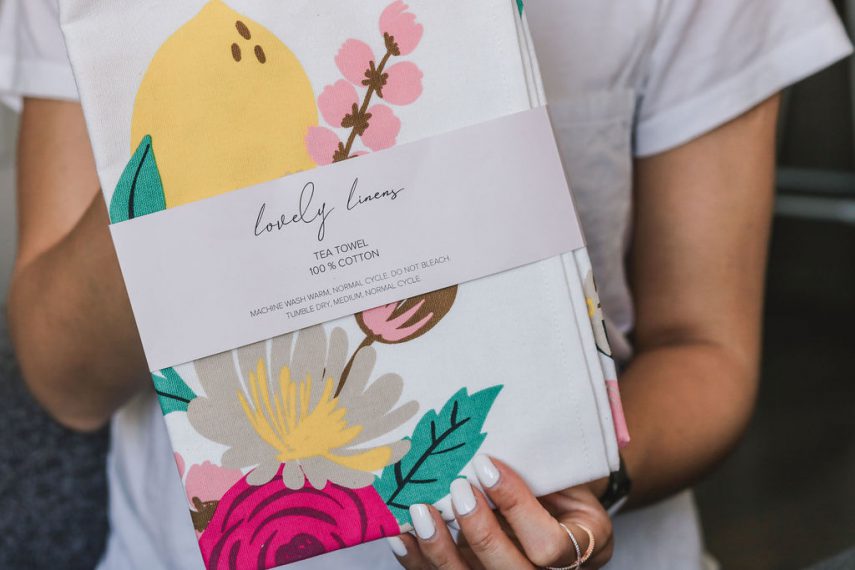 Lastly, for those of us who love instant gratification, the Spring box comes with a bag of Brockmann's Crunchetti Chocolates (value: $5) and their delicious white chocolate and cranberry chocolate clusters, which I started eating as soon as we finished taking photos.

---
For more information about Simply Beautiful, visit: simplybeautifulbox.com.
Photography Credit: Sabrina Miso