Made in the 604 is a Vancouver market that features local artists, crafters, makers, and small businesses. In 2019, there will be five one-day markets happening throughout the year, all taking place at Heritage Hall at 3102 Main St Main Street. The first pop-up of the year will be on Sunday April 7 from 11am to 4pm. Admission is FREE!
With over 40 vendors to shop from, the Made in 604 Market is your one-stop shop for supporting local and meeting the creators behind some of your favourite Vancouver brands. You can expect to find locally-made pottery, jewellery, fashion apparel, beauty products, and more.
Special Spring-themed activities at the first market of the year include an "Indoor Garden" to relax while enjoying food from The Phamily Table, and a free DIY Garden Potting Shed where you can plant seeds to take home. Plus, one lucky winner at the event will be taking home a $200 grand prize with over 10 items donated from market vendors.
Here are some of the local businesses who will be at the Made in the 604 market on April 7: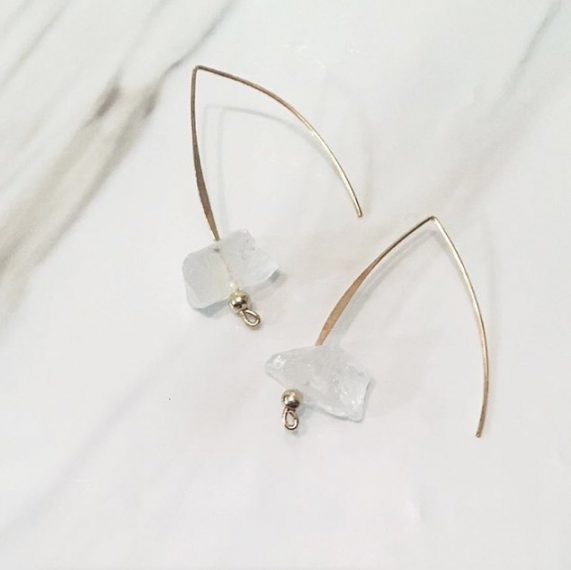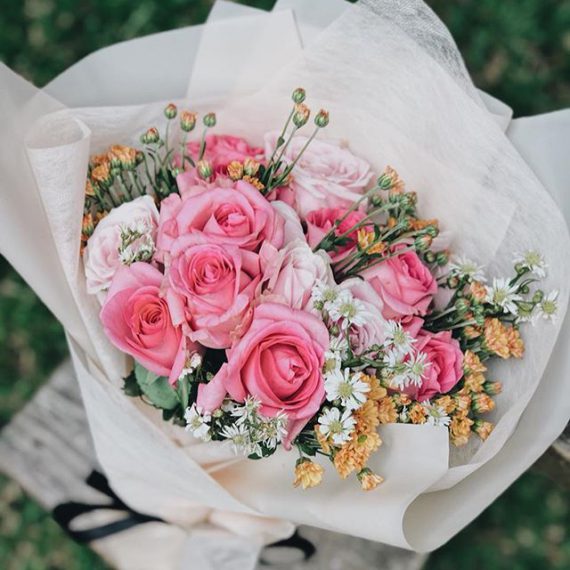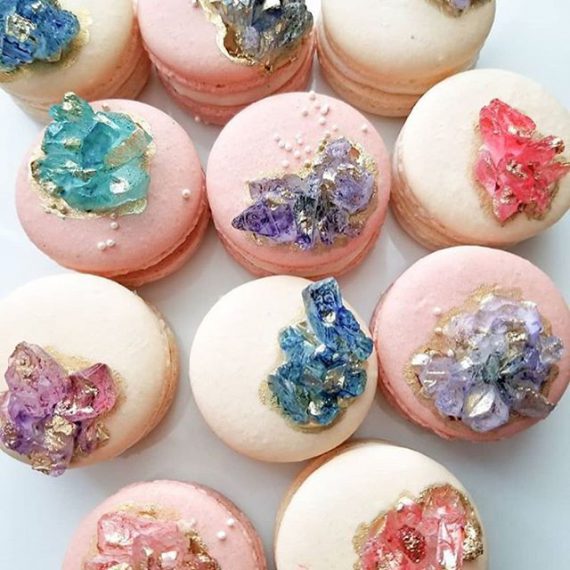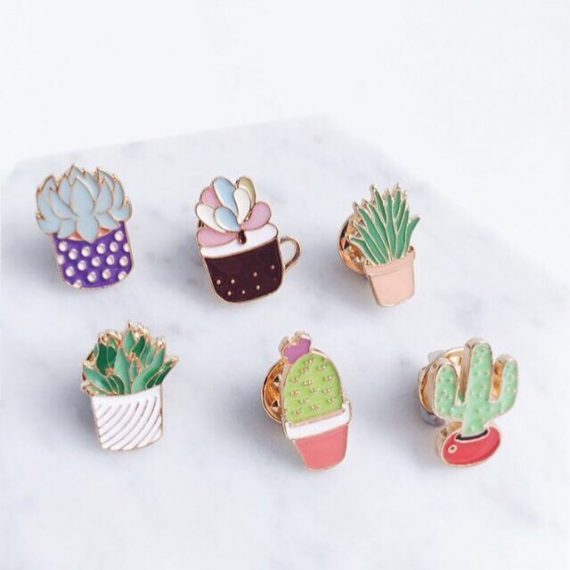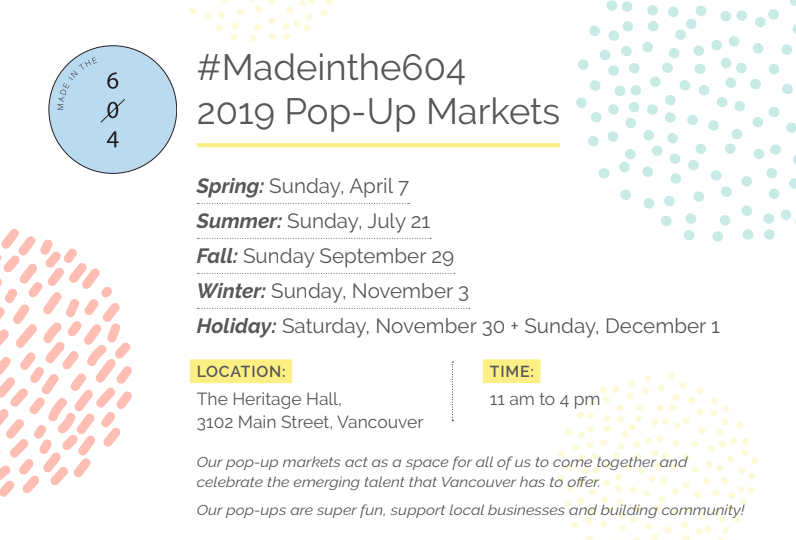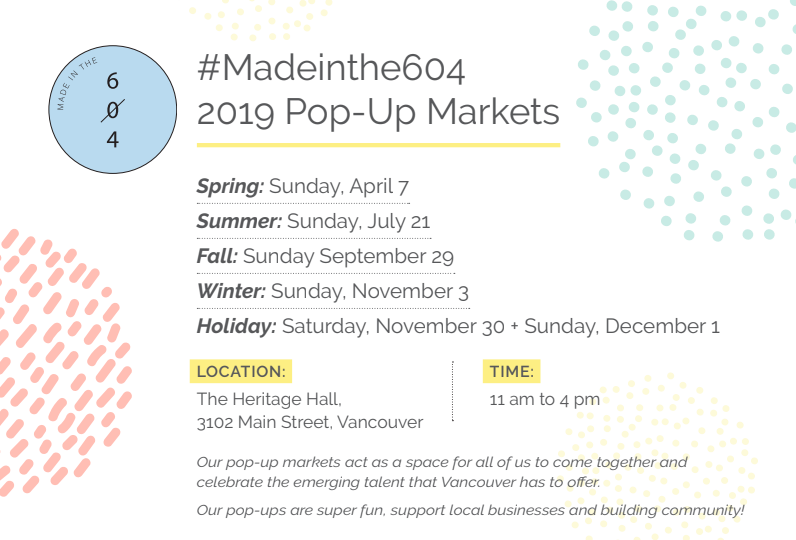 Here are the dates for all five Made in the 604 markets in 2019:
Sunday April 7th
Sunday July 21st
Sunday September 29th
Sunday November 3rd
Saturday November 30th and Sunday December 1st
Can't make it to their markets in real life? Made in the 604 is expected to launch an online store this year, so you can shop local makers from the comforts of home. For more information, visit: madeinthe604.ca.