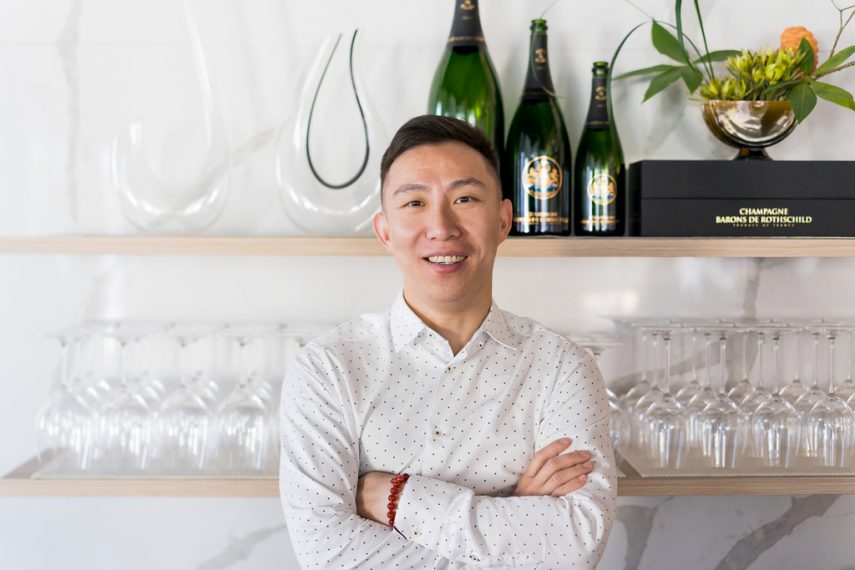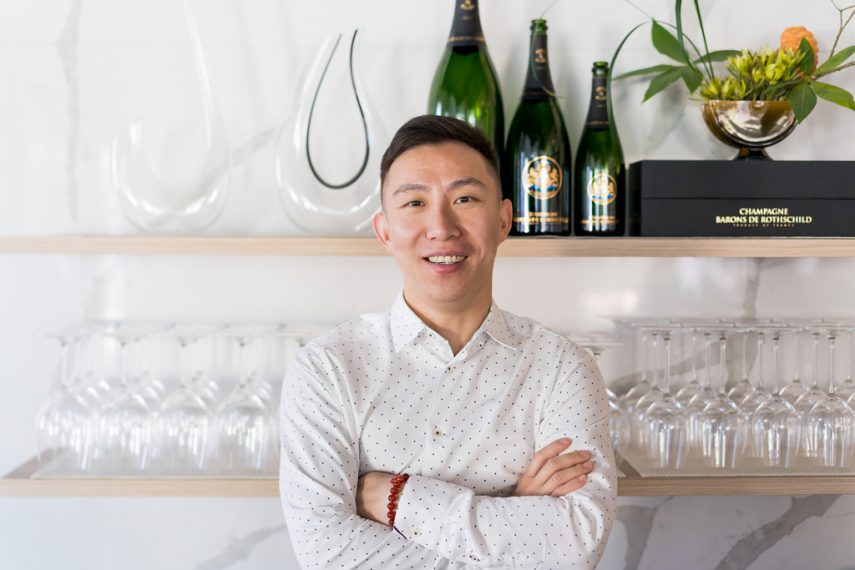 Wine connoisseur, bon vivant and epicure par excellence, Origo Club Managing Partner and Co-Owner Woody Wu has a habit of making pleasure his business, travelling across the globe and seeking out the finer things in life as he whets an appetite for food, wine, and art.
Born and educated in China — but residing in Vancouver since 2002 — Wu was exposed from an early age to that country's rich culinary tradition, which sparked in him a desire to surround himself with good food and people who appreciate its myriad flavours, textures, and styles. Longing to 'eat, smell, taste and drink as much as possible', Wu began exploring the globe, which helped him broaden his knowledge of wine in both a recreational and vocational sense.
His newest project is the opening of Origo Club's first North American location in Richmond, BC.  The restaurant concept was first founded in Beijing in 2014.  This North American opening in Richmond marks a career pinnacle and a point of pride for Wu, who is able to not only indulge his passion for fine food and wine, art and café society but also impart his wealth of knowledge on others in a refined-yet-relaxed atmosphere that encourages exploration.
How long have you lived in Vancouver for?
I came here in 2002.
What are your top 3 favourite things to do in our city?
Walking, golfing, snowboarding. Vancouver is such an ideal city for walking. It's the best way for me to relax and keep fit. I always enjoy golfing in the summer and snowboarding in the winter taking advantage of different courses and mountains.
Any local hidden gems to share with Modern Mix readers?
Moving Coffee and Fife bakery.
What are your favourite restaurants in Vancouver?
I love French/Italian food and wines. I always want to try different restaurant and new restaurants but my favourites in Vancouver are Cioppino's and Le Crocodile. The foods and services are so consistent and I show tremendous respect to the chefs and their operations.
Where are your places to get a good drink in Vancouver?
Origo Club is definitely becoming a very good place to get a drink since we've been building the place around wines. Not to mention I'm there all the time since it's opening. PiDGin and Blue Water Cafe are probably my go-to places for drinks on my nights off. Great selections of wines, sakes, and cocktails. Sommeliers are very knowledgeable and accommodating.
What's the best way to connect with your local neighbourhood or community?
By supporting the local business in the neighbourhood and community. going to different cafes, restaurant, bars, service providers such as hair salon, dry cleaner, florist, dentist, grocery store, pet stores etc. And also involving and supporting charities for the community.
==
Local Lives is a new series on Modern Mix Vancouver where we feature the lives of prominent members of the Vancouver community and how they live in Vancouver.   Know someone we should feature?  Email us here.