As the only Beauty Safe Certified waxing salon in BC, Stripped Wax Bar offers waxing services for ladies and gents, from your brows to your toes, and everything in between. Yes, this includes getting rid of unwanted hair down there with a brazillian.

Not only does waxing last significantly longer than shaving, it also leads to less skin irritation and smoother skin overall. Their services don't end at waxing. With Spring right around the corner, Stripped Wax Bar has launched a new product line for down there body care that'll get you ready to "rid your winter coat". Their new products will keep customers' skin healthy, 365 days a year.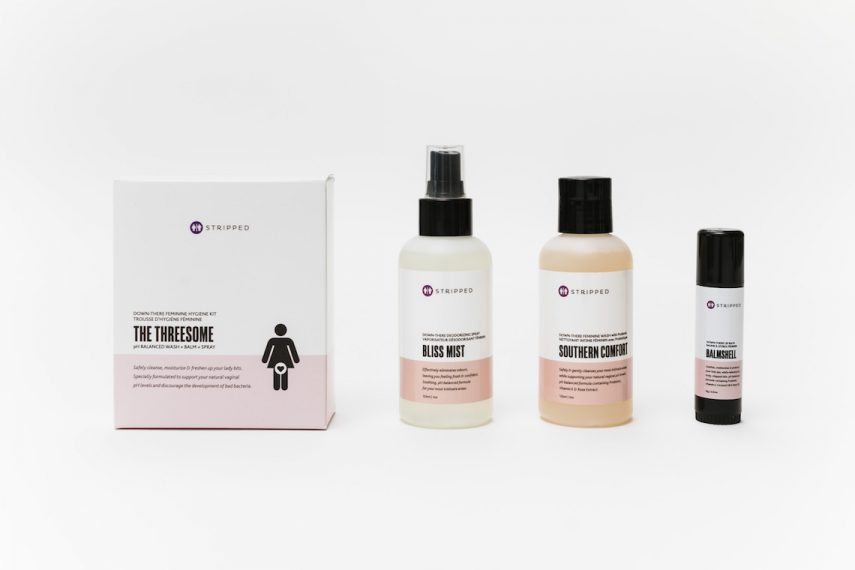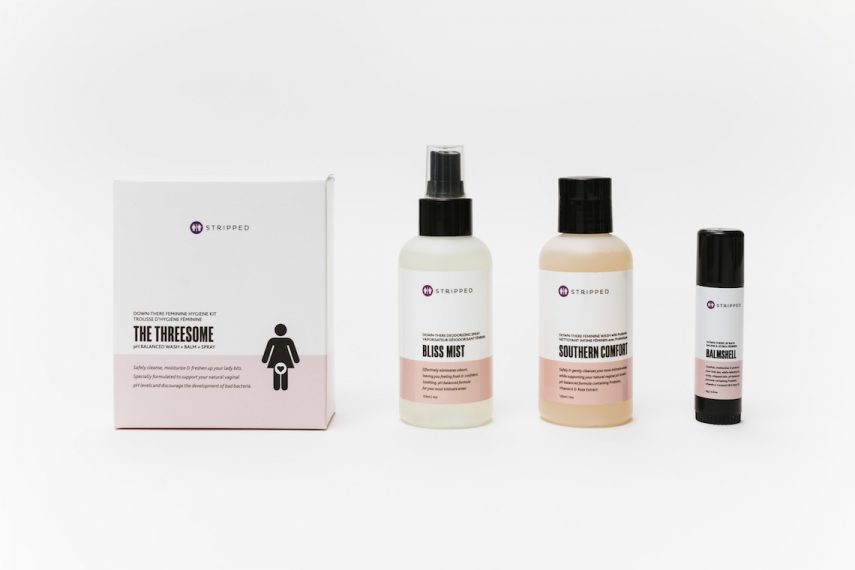 With items specifically catered towards men and women, all products are formulated in Vancouver and balanced specifically for down-there to support ideal pH levels, to keep your most sensitive parts healthy, calm and pH balanced.
The Threesome: Down-There Feminine Hygiene Kit
Southern Comfort Down-There Feminine Wash with Probiotic: With probiotic, vitamin E & rose extract, this gentle wash will cleanse your most intimate areas and discourage the development of bad bacteria.
Balmshell: Down-There Lip Balm with Probiotic:– Probiotic, vitamin E, coconut oil & rose oil help soothe, moisturize and protect your lady lips, while discouraging the development of bad bacteria.Itchy, dry skin? This is the balm for you.
Bliss Mist: Down-There Deodorizing Spray: Formulated with rose, comfrey root and calendula, this spray effectively eliminates odours, leaving you feeling fresh and confident as things heat up.
Full Frontal: Men's Down-There Hygiene Kit
Balls Out: Men's Anti-Chafing Powder: Talc free and pH balanced, Stripped's anti-chafing powder uses comfrey root and zinc oxide to absorb moisture with no messy residue, preventing chafing and keeping you dry and comfortable down under.
Fresh Nuts: Men's Deodorizing Spray: With comfrey root and calendula, this soothing spray effectively eliminates odours, to help keep you feeling fresh and confident.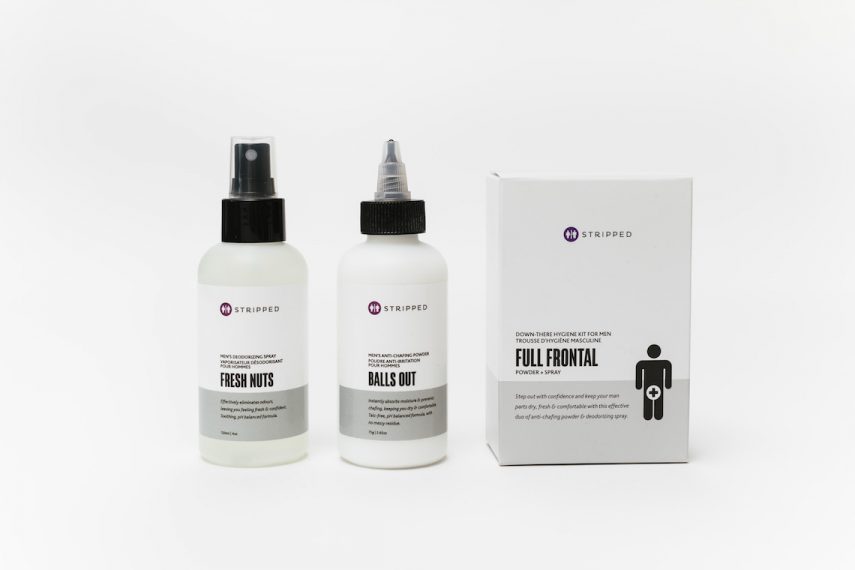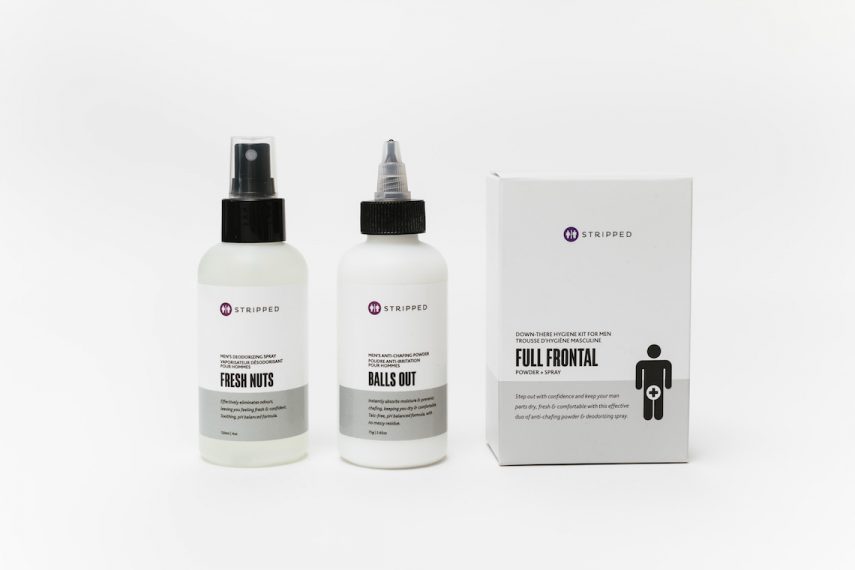 Support local while you think about warm weather essentials! For more information, visit: strippedwaxbar.com.